Following a 17 year hiatus, Ford is finally bringing back the legendary Mach 1 for the 2021 model year. But this time around, the car's main focus is on track performance, not straight-line bruising. This may come as a bit of a surprise to some, but with the Shelby GT350 going away after 2020, The Blue Oval needed to fill its void in the Ford Mustang lineup. And for those who want the ultimate on-track 2021 Mustang, the optional Mach 1 Handling Package is definitely the way to go.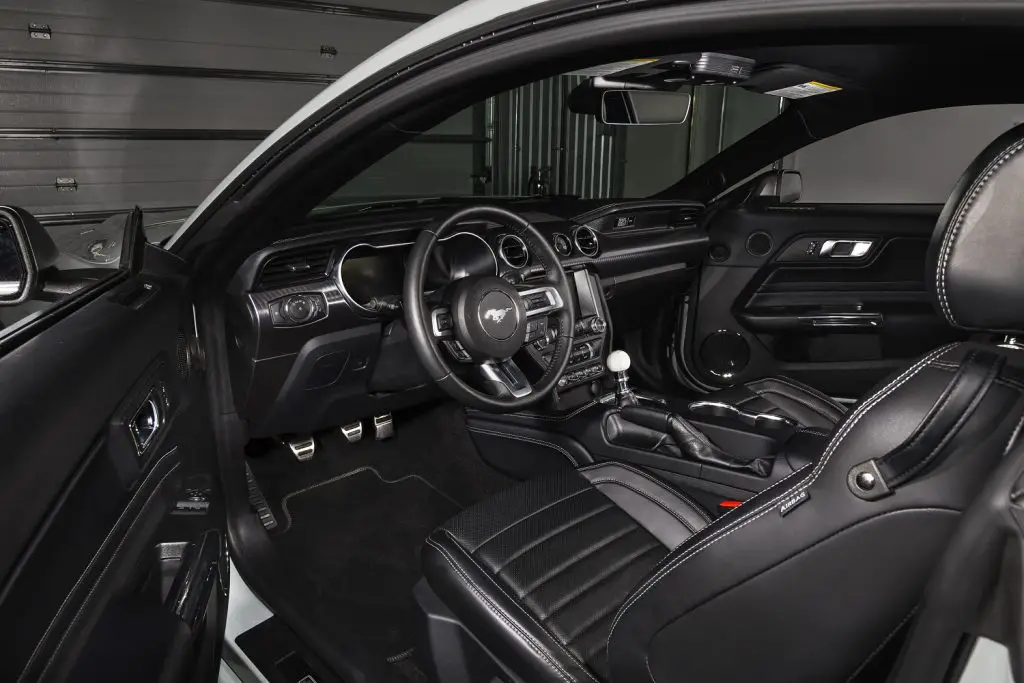 So what, exactly does one get with the Mach 1 Handling Package? Well, for starters, these cars come equipped with a manual transmission only. Or, more specifically, Tremec's excellent TR-3160 six-speed unit. While left-pedal haters will undoubtedly cry foul, there is a very valid reason for this. Namely, hardcore track guys like to have control over which gear they're in at any given time, so they can keep the engine in its power band and control RPMs around the course.
Those that don't mind rowing gears get a special bonus with the Mach 1 Handling Package, too – perhaps the best-looking set of wheels ever fitted to an S550 Mustang, save for maybe the Performance Pack 2. Sure, those Magnum 500 redos on the standard Mach 1 are cool, too. But the Handling Pack's Tarnished Dark-painted 19 inch x 10.5 inch front and 19 inch x 11 inch rear aluminum wheels are truly something special.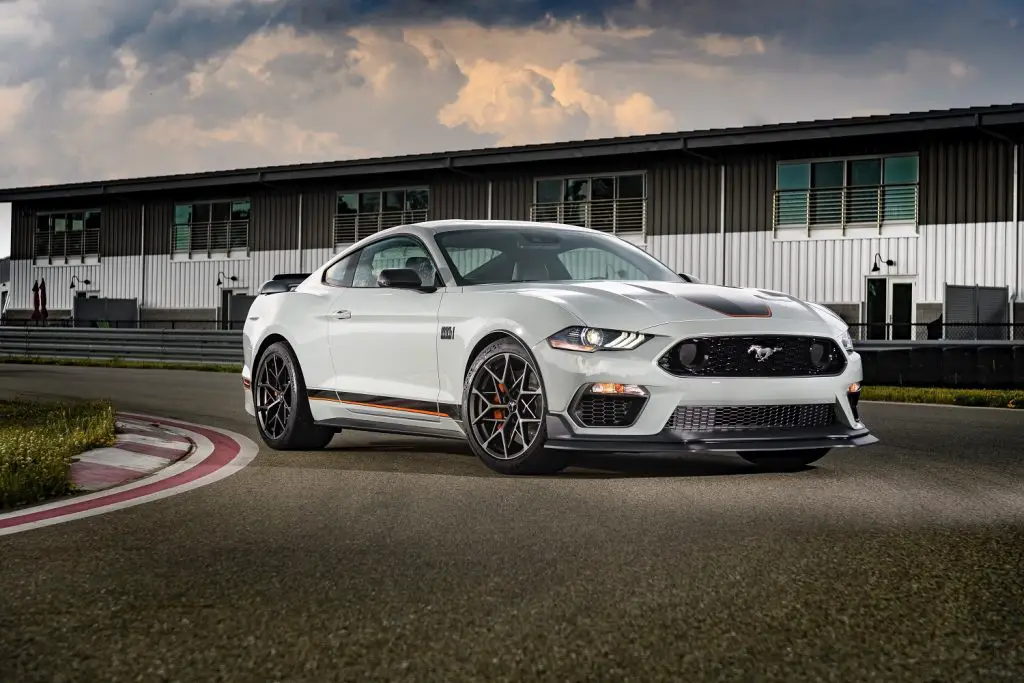 Those beautiful wheels are wrapped in Michelin Pilot Sport Cup 2 tires. Though Ford hasn't announced official sizes yet, we pieced together some clues and took our best guess recently. And if all that isn't enough, the Mach 1 Handling Package also comes with a larger, unique, higher downforce front splitter, new front wheel lip moldings, a low-gloss Magnetic swing spoiler with a Gurney flap, and rear tire spats from the Shelby GT500.
With all of these pieces working in unison, the Mach 1 Handling Package adds copious amounts of downforce to the already copious amounts of downforce added by the base Mach 1. Whereas the regular car features 22 percent more downforce than the Mustang GT Performance Pack 1, that number jumps to approximately 150 percent with the Handling Package.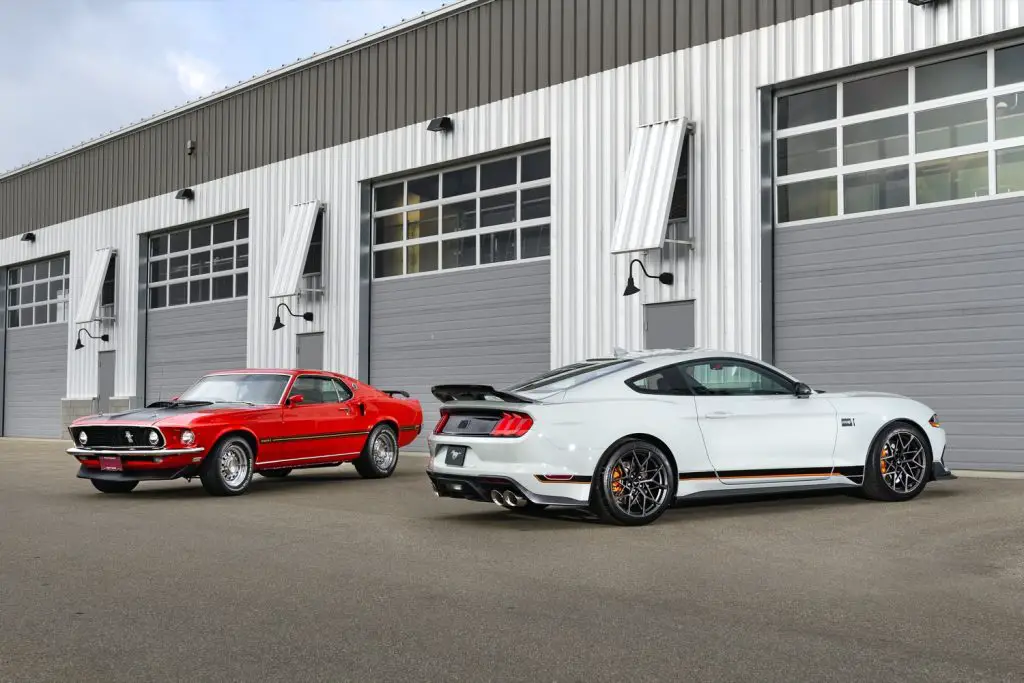 The only thing we don't know about the Handling Package is how much it will cost to add to the Mach 1. And Ford hasn't announced the price of its new limited-edition model, either. But if we had to guess, we'd bet the Mach 1 will cost somewhere around $50,000, like the Bullitt, and the Handling Package will likely add a few thousand more beans to that price tag.
We'll have much more on the Mach 1 soon, so be sure to subscribe to Ford Authority for more Ford Mustang news and 24/7 Ford news coverage.