Just last week, Ford officially announced that it was bringing the Mustang Mach 1 back for the 2021 model year, while sharing a few heavily-camouflaged shots of the car and dropping a few hints as to what we could expect from it. And yesterday, we've also gotten our hands on some new Mach 1 spy shots that show off a few interesting details about the car. But what everyone really wants to know is, just what will the Mach 1 power and torque numbers be? Luckily, Ford Authority has the scoop.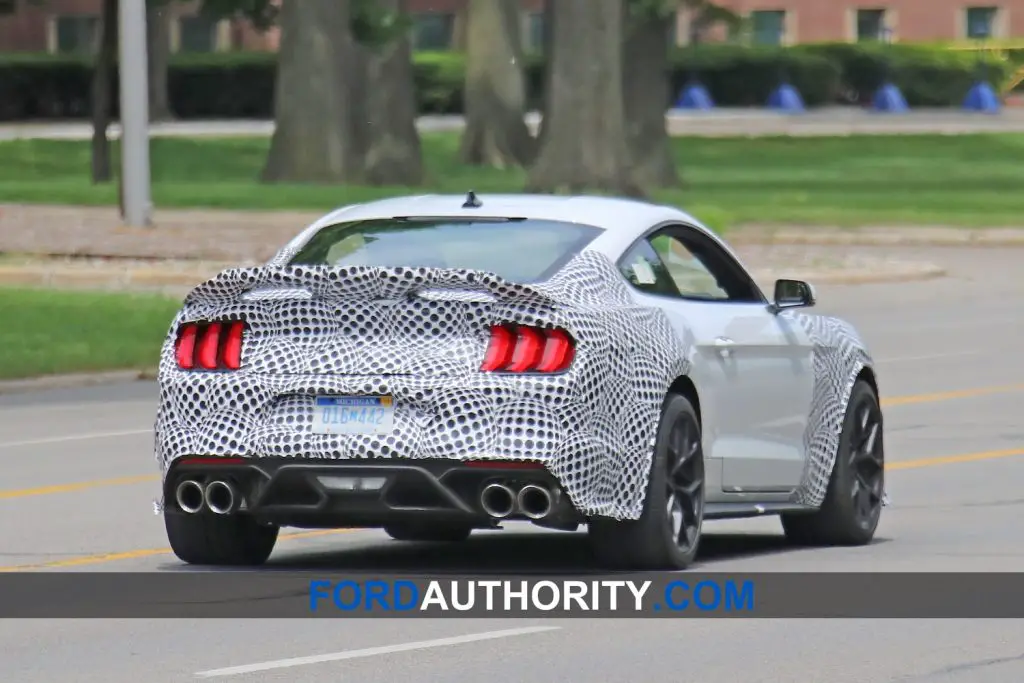 So far, the only thing Ford has officially confirmed is that the Mustang Mach 1 will be powered by the naturally-aspirated 5.0L Coyote V8 engine. The automaker has also stated in its announcement that the limited-edition pony will be the "epitome" of its segment, which one could interpret to mean that it will deliver higher levels of performance, better handling and more power than the current king of the naturally-aspirated Coyote game – the Mustang Bullitt. That model, which the Mach 1 is indirectly replacing, is rated at 480 horsepower and 420 pound-feet of torque – a 20 horsepower improvement over the regular Ford Mustang GT.
Sources familiar with product plans have told Ford Authority that The Blue Oval is aiming for Mach 1 power and torque figures to be even higher than those of the Bullitt. In fact, engineers are shooting for 525 horsepower and 450 pound-feet of torque, which certainly represents a healthy increase over the Bullitt and the regular Mustang GT.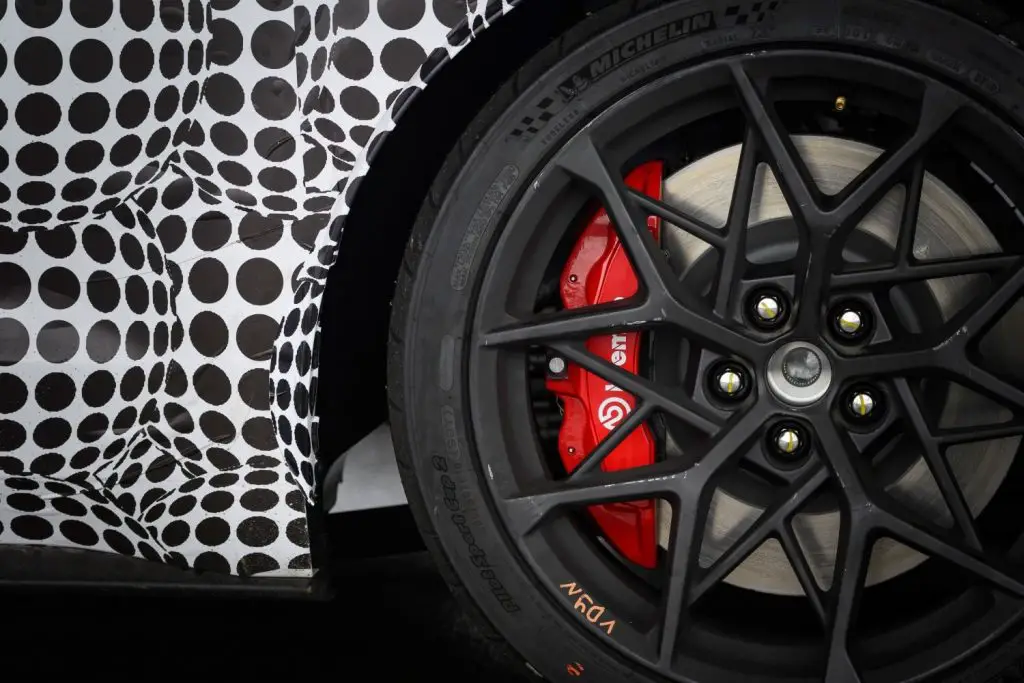 It's also important to keep in mind the other Mustang that the Mach 1 will indirectly replace – the Shelby GT350. The model is powered by the naturally-aspirated, flat plane crank 5.2L Voodoo V8, which is rated at 526 horsepower and 429 pound-feet of torque. With a target of 525 horses and 450 pound-feet for the Mach 1, it would seem that Ford is aiming to deliver comparable levels of output to the Shelby GT350.
| Model | Engine | Horsepower @ RPM | Pound-Feet Torque @ RPM | Source |
| --- | --- | --- | --- | --- |
| 2020 Mustang GT Base | 5.0L Coyote V8 | 460 @ 7,500 | 420 @ 4,600 | Ford Official |
| 2020 Mustang Bullitt | 5.0L Coyote V8 | 480 @ 7,000 | 420 @ 4,600 | Ford Official |
| 2020 Mustang Shelby GT350 | 5.2L Voodoo V8 FPC | 526 @ 7,500 | 429 @ 4,750 | Ford Official |
| 2021 Mustang Mach 1 | 5.0L Coyote V8 | 525 | 450 | Ford Authority sources |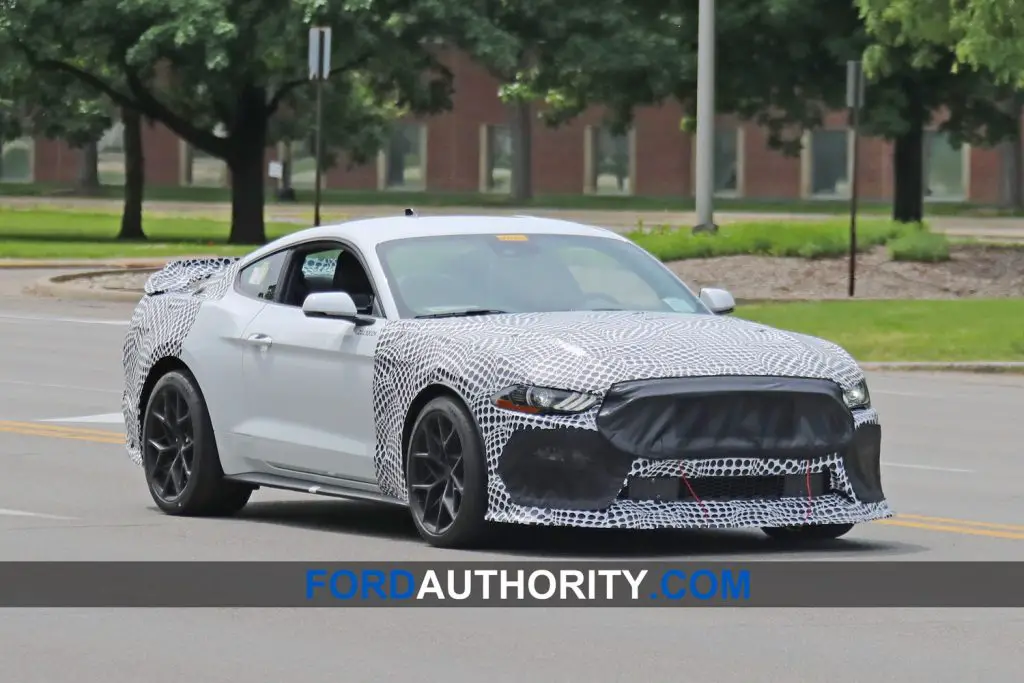 How, exactly, engineers will boost the Coyote's output for the Mach 1 is currently unclear, but given just how receptive the free-revving dual overhead cam engine is to modifications, squeezing out the additional power should not be all that challenging.
The last time the 5.0L Coyote engine got a power boost was in 2018, gaining 25 horsepower when the third-generation motor gained dual-injection. And earlier this year, Ford Performance rolled out a new Coyote performance calibration that adds 42 pound-feet of torque at 2,000 rpm and 19 horsepower at 6,500 RPM, along with 18 pound-foot of torque at 4,500 rpm.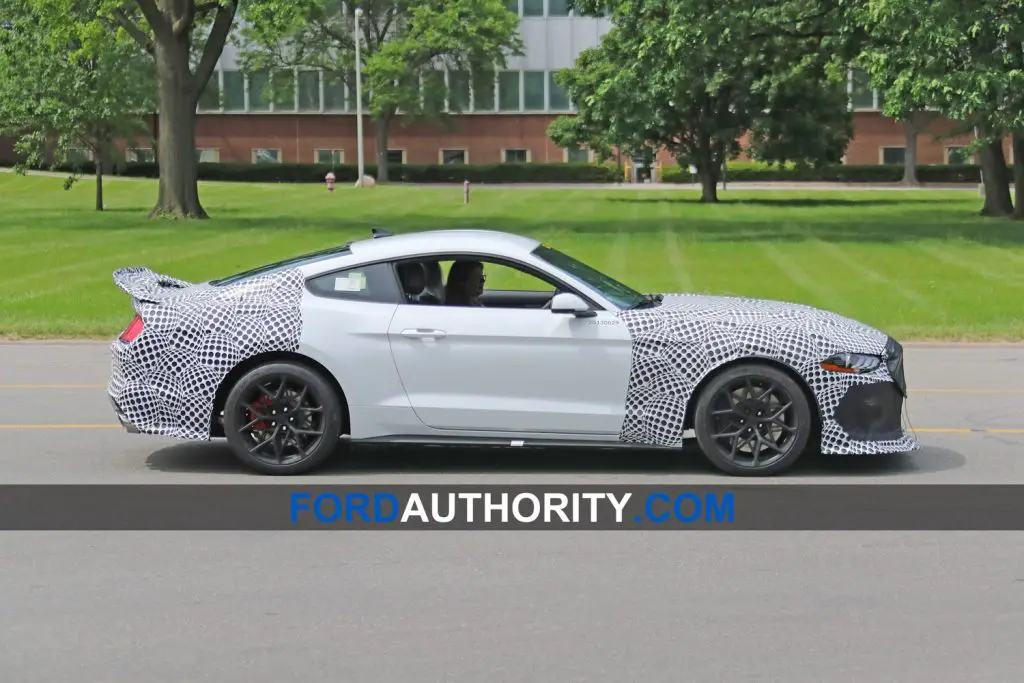 One interesting thing to keep in mind is that very few have upgraded the camshafts in the Coyote. With pushrod engines, the cam is one of the first things that gets replaced by those looking to squeeze more power from their engines. In fact, even the previous-gen Shelby GT500 has become a hot candidate for aftermarket cams, but not the Coyote. This is mostly due to cost associated with upgrading four cams in a DOHC engine like the Coyote, compared to just one in a pushrod motor.
Additionally, little has been done when it comes to upgrading the heads in the Coyote, so there's potentially some room for improvement there. But in all fairness, tuners haven't really needed to do much in this area, since E85 and a solid tune will deliver around 500 wheel horsepower from the third gen Coyote.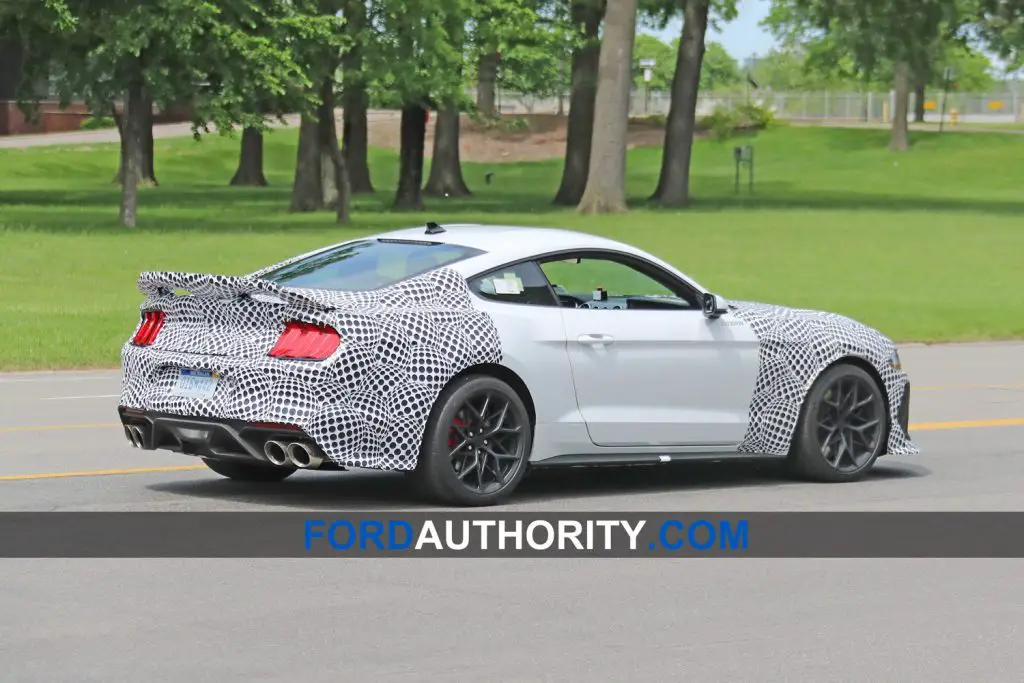 Needless to say, we're very much interested to see what Ford does to achieve the Mach 1 power and torque numbers. But for now, all we know is that 525 horsepower and 450 pound-feet is the objective set forth for engineers.
We'll have much more on the new Mach 1 very soon, so be sure to subscribe to Ford Authority for more Mustang Mach 1 news, Ford Mustang news and around-the-clock Ford news coverage.