As of right now, we don't know exactly what the next-gen Ford F-150 Raptor is going to look like, though it will definitely take cues from the new 2021 Ford F-150. Regardless, we've seen plenty of artists take a stab at their vision of what the next Ford F-150 Raptor might look like lately. First, a series of interior renderings, and now, we've got some pretty cool exterior design ideas from an artist named Mo Aoun.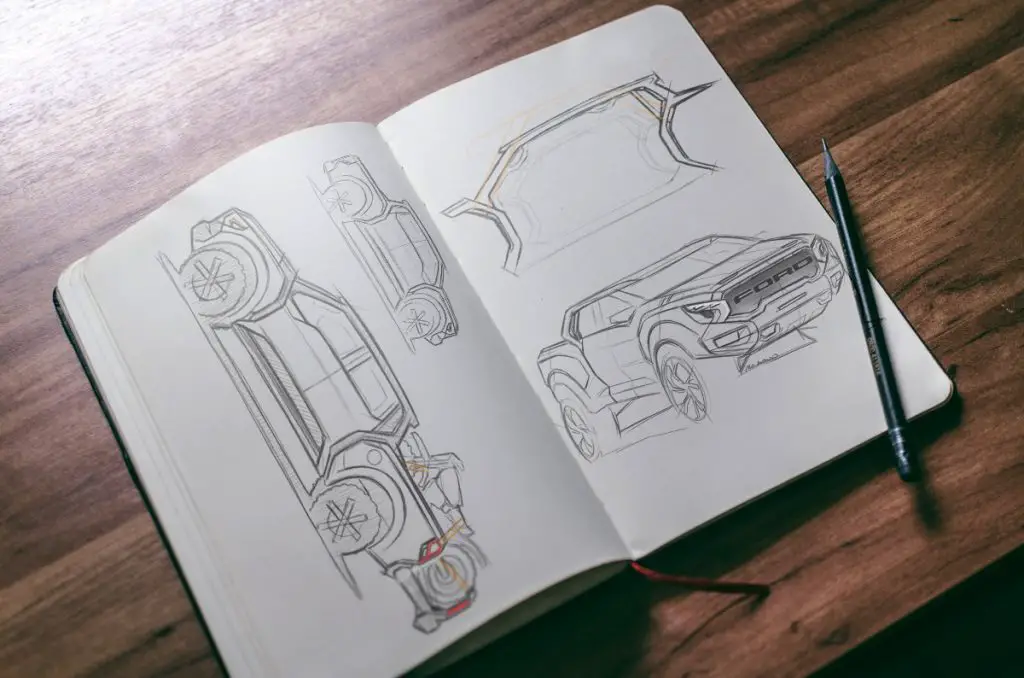 The cool thing about Aoun's Ford F-150 Raptor renderings is that he shows us the process from initial sketches to the final product. And, truth be told, we're digging what he's come up with. The final result is instantly recognizable as a Raptor, while also having a very unique edge. Let's start with a headlight that's somewhat of a "reverse C" design – similar to what the current F-150 wears, only backwards and more stylized.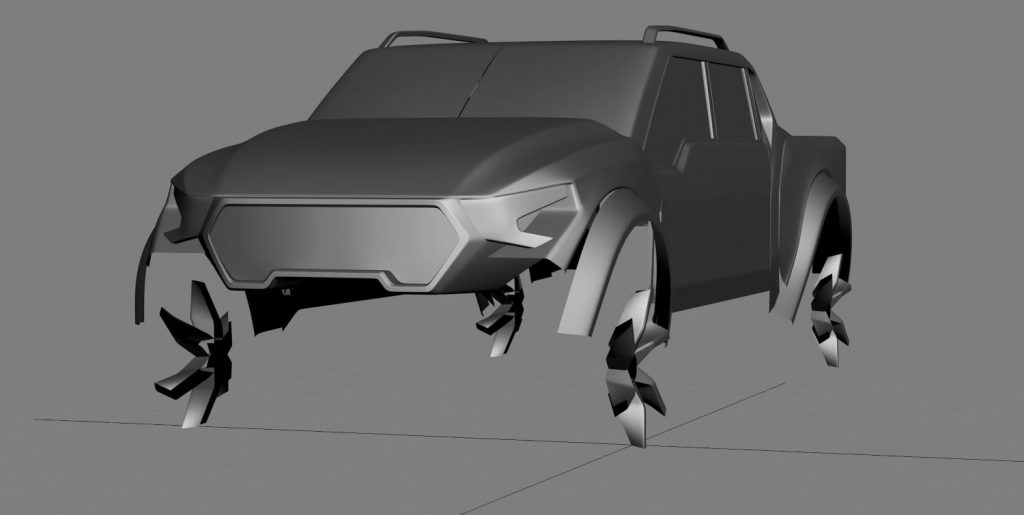 The grille is likewise similar to the existing F-150 and Ranger Raptor models, yet a little more edgy. The same goes for the bumpers, air extractor in the hood, and pronounced fenders. But these renderings do feature something new – that interesting body line behind the rear doors that extends from the running boards to the roof.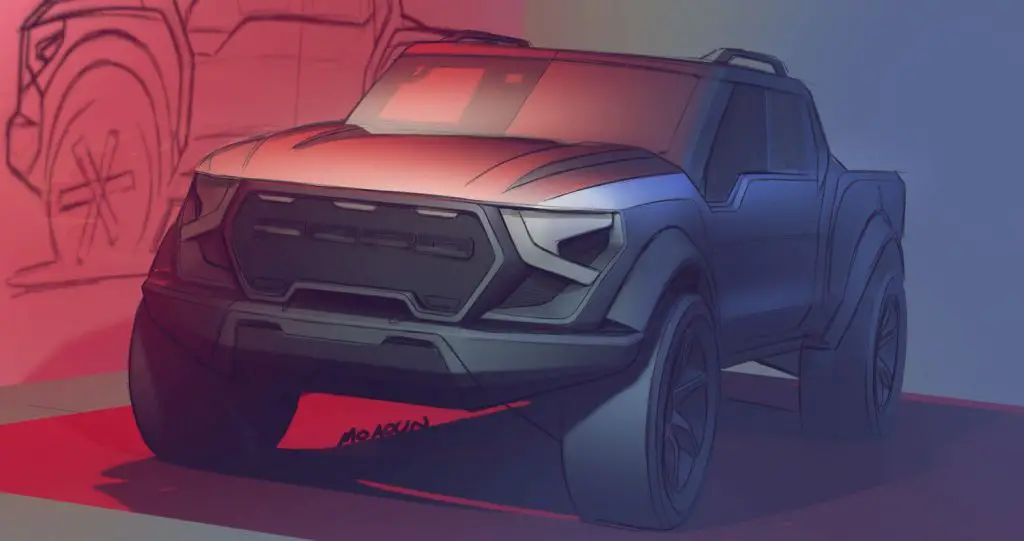 A pair of grab handles protrude from that piece, giving owners a nice tie-down point for some gear, in this case a pair of dirt bikes. The rest of the truck's design is rather familiar, including the tailgate, taillights, front door body lines, and black fender flares. Essentially, this Ford F-150 Raptor is kinda like the current model, only redesigned to be a bit edgier.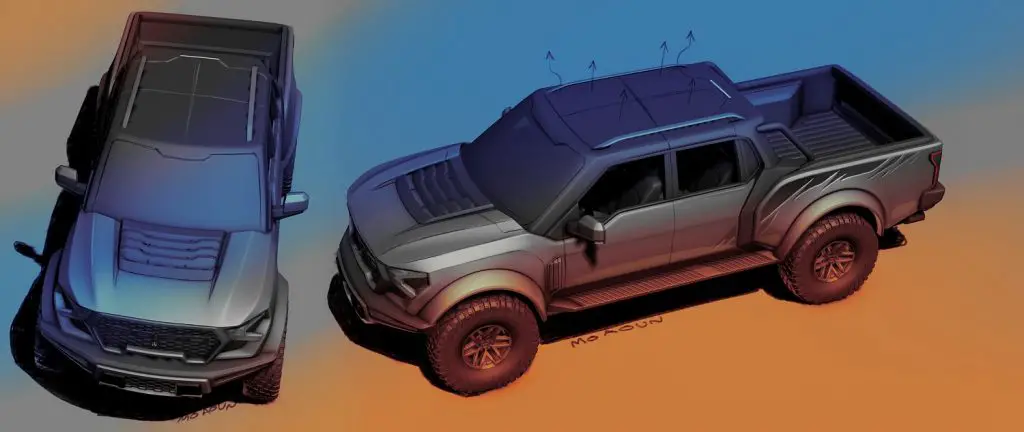 It's an attractive design for sure, but probably not what we'll see at least on the next-gen F-150 Raptor. The "regular" (non-Raptor) 2021 Ford F-150 will be more of an evolutionary design with minor updates, and that'll probably be the case for the new F-150 Raptor as well. But as always, we love seeing what the many talented artists of the world can come up with.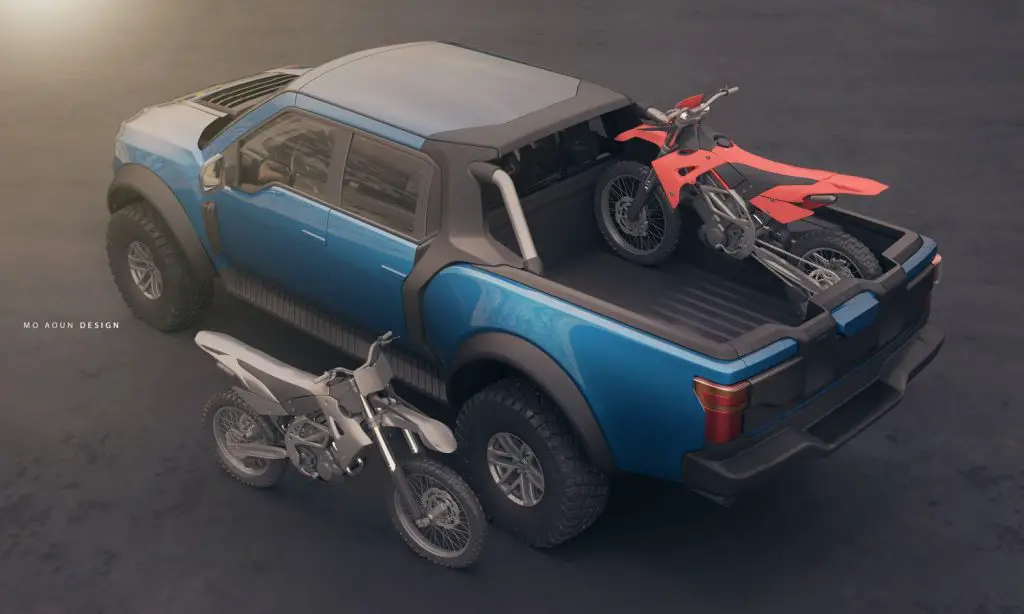 We expect the next-gen F-150 Raptor to launch for the 2022 model year, one model year after the regular F-150 lineup comes to market.
We'll keep it coming on all things F-150, so be sure to subscribe to Ford Authority for the latest Ford F-Series news, Ford F-150 news, and continuous Ford news coverage.