A quick and easy way to rile up enthusiasts is to simply mention the possibility of a Mustang sedan, something Ford admits is "on the table," and then sit back and watch the fireworks. Some recognize the feasibility of such a machine, especially since the Ford Mustang will soon be the only non-crossover, SUV, or truck in The Blue Oval's lineup. Others feel like the idea of a Mustang sedan is pure sacrilege, much like they despise the presence of a pony badge on the Mustang Mach-E. There really isn't a middle ground in this debate.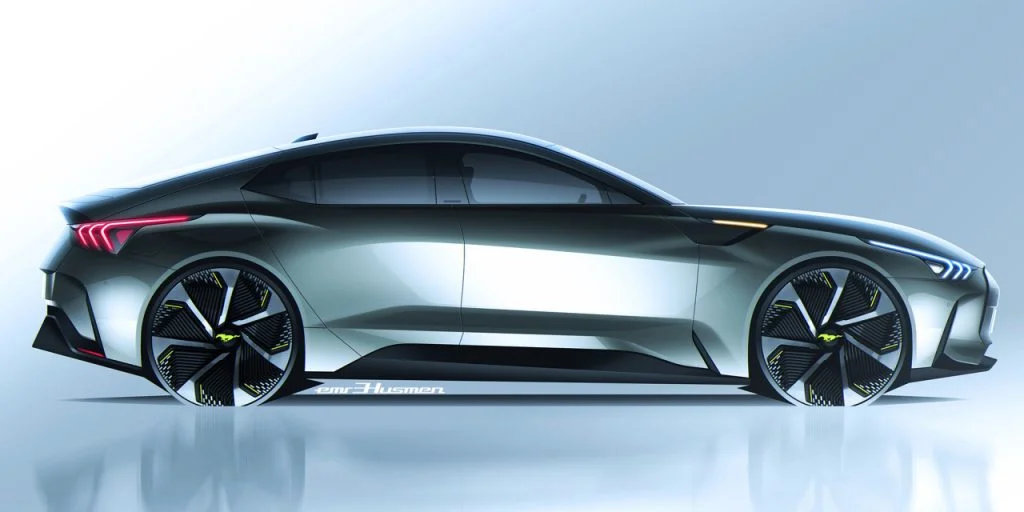 Regardless, we found these Mustang sedan renderings from automotive design firm emrEHusmen to be rather interesting. Dubbed the Mustang Mach-F, it most certainly follows in the stylistic footsteps of the Mustang Mach-E, at least up front. There, a familiar closed-off grille area hints at an all-electric drivetrain, as it often does.
Move on to the side profile, however, and this Mustang sedan looks rather edgy for an EV. While many all-electric vehicles are criticized for looking like giant rolling eggs, this one sports attractive sharp lines. Some highlights here include body lines that carry down the side from both the headlights and taillights, along with the raised lower section that makes the car visually smaller.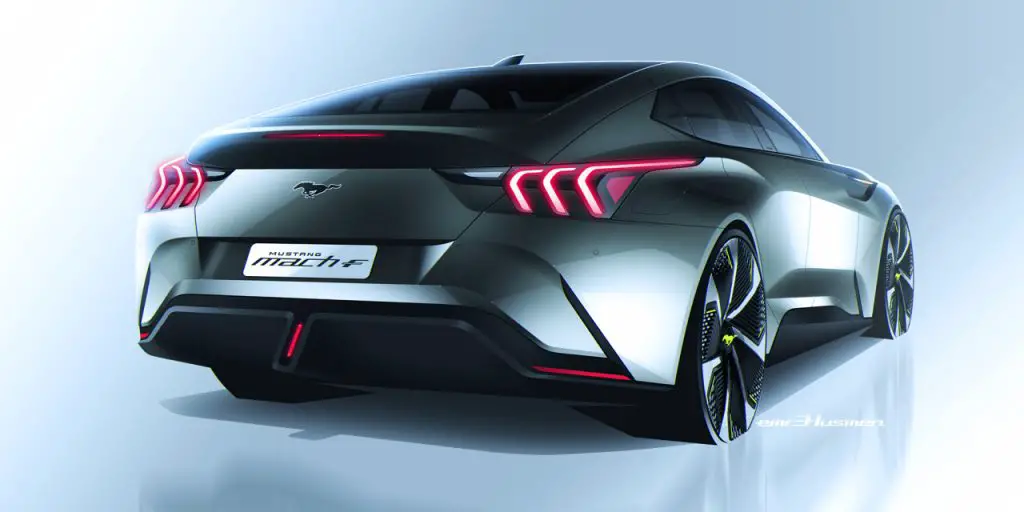 Out back, we can see a few Mustang-inspired design cues if we squint hard enough. The entire rear looks somewhat like the current S550, only heavily massaged. An integrated diffuser really shrinks the look of the rear and adds plenty of aggression. And those familiar tri-bar taillights remain, albeit in a much more dramatic fashion than ever before.
Though there are no pictures of what the interior might look like, a steering wheel rendering provides us with a glimpse of the inside. It too looks much like a futuristic interpretation of the current Mustang's design, albeit with a flat bottom and what appear to be integrated touchscreens that replace the standard stop/start button and various steering wheel functions of today's vehicles.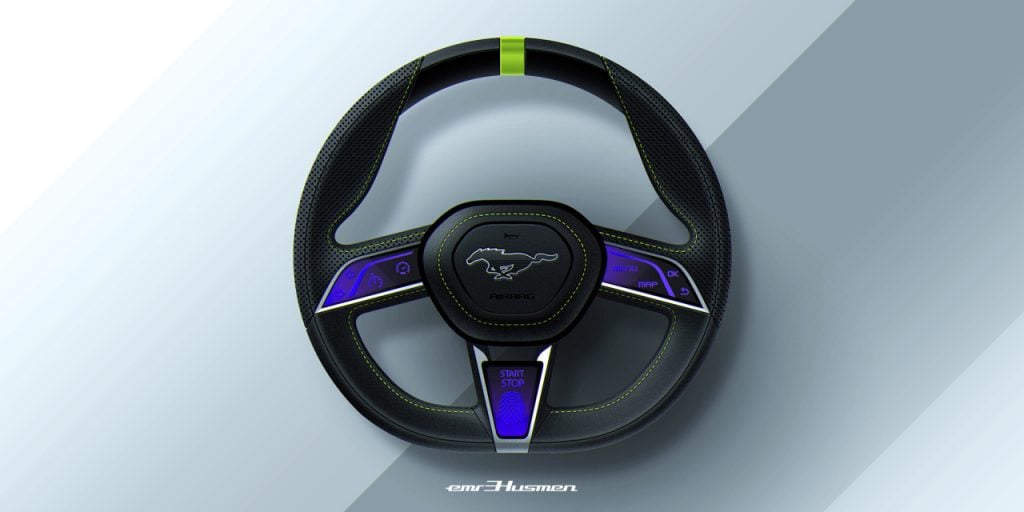 This Mustang sedan is certainly a cool design, and one that we'd place a stamp of approval on, even if the idea of an electric, four-door Mustang might not sit too well with a lot of folks.
We'll have more cool renderings like this soon, so be sure to subscribe to Ford Authority for more Ford Mustang news and continuous Ford news coverage.