As The Blue Oval prepares to reintroduce the Ford Mustang Mach 1 nameplate for the first time in 17 years, now is also a good time to remember just how great the last one was. The SN95 Mustang Mach 1 was a great looking car with many retro styling elements and a healthy amount of performance upgrades. But like any car, the SN95 Mustang Mach 1 can certainly be improved upon, and that's exactly what's happened to this Azure Blue beauty.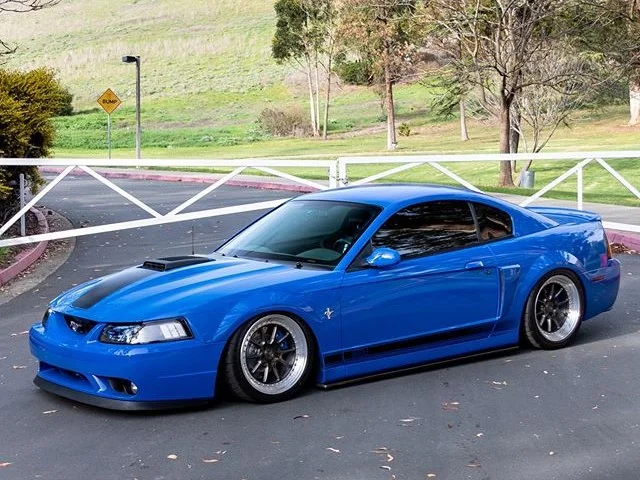 That process starts under the hood, where the original Ford 4.6L V8 has been topped off with a ProCharger D1SC unit that fills it with 13 pounds of boost. That's good enough to give this Mach 1 a healthy 464 horsepower and 408 pound-feet of torque at the wheels, a nice increase over the stock ratings of 305 horsepower and 320 pound-feet at the crank.
But the owner of this pretty pony didn't stop there. He also added an air bag suspension to the car that allows it to win any potential limbo contests it might happen upon. To maximize the newly low look, the stock wheels were replaced by a nice looking set of aftermarket pieces that tuck neatly in the fenders.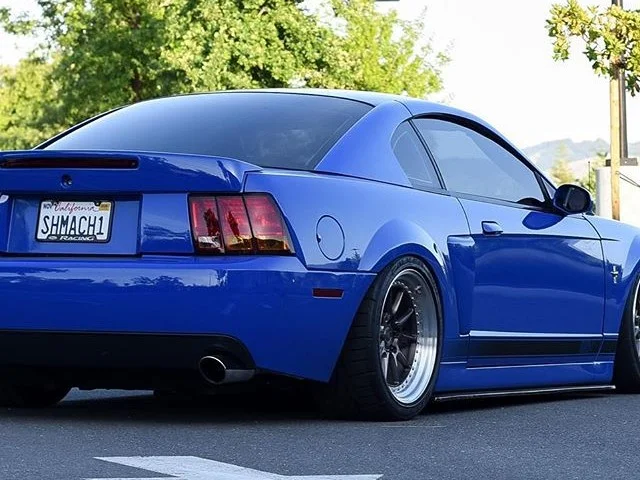 The interior of this SN95 Mustang Mach 1 isn't stock, either, as the owner has added a set of racing buckets and harnesses to stay in place on spirited canyon runs. Overall, it's a rather attractive and nicely done package with enough extra oomph to help the older Mach 1 keep pace with newer Mustangs.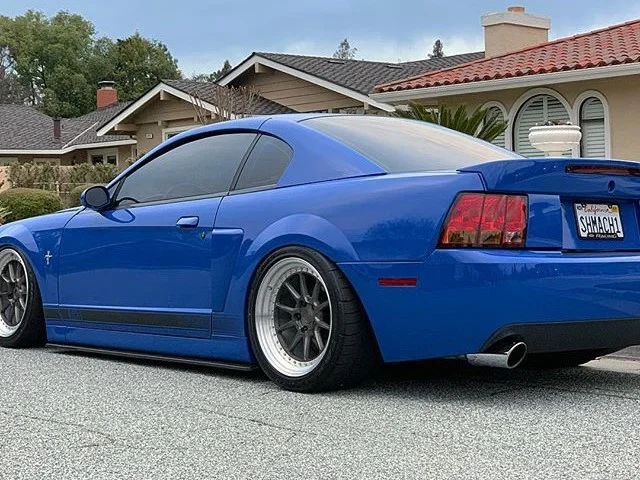 To us, at least, it's also one of the nicer looking New Edge Mach 1s we've seen in a long time. And we imagine that the return of the Mach 1 in 2020 will only help rejuvenate the popularity of this older platform in the near future.

We'll have more cool rides like this soon, so be sure to subscribe to Ford Authority for more Ford Mustang news and around-the-clock Ford news coverage.