The Ford Ranger has, much likes its larger brother the Ford F-150, become quite a popular pickup to modify. The aftermarket has responded to the mid-size truck quite favorably, offering up a slew of cool exterior upgrades, performance parts, and other functional bits and pieces. Ford has also gotten in on the party with a host of accessories and even a performance tune. But for those looking for more of a truly unique total package, the new Carlex Design Ranger represents something very different.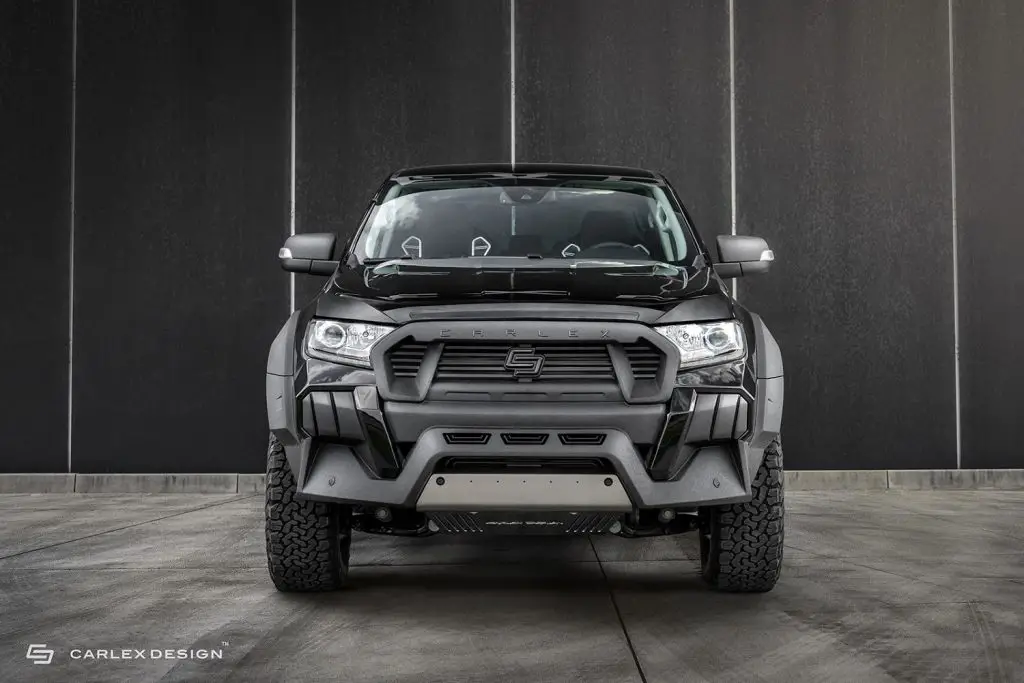 Carlex is a European company that does a little bit of everything – from custom boat interiors to sporty body kits for all sorts of makes and models. It also has a separate pickup division that focuses solely on, well, pickups. So it only makes sense that it would design a whole array of new kit for the Ford Ranger, and this build is wearing all of it.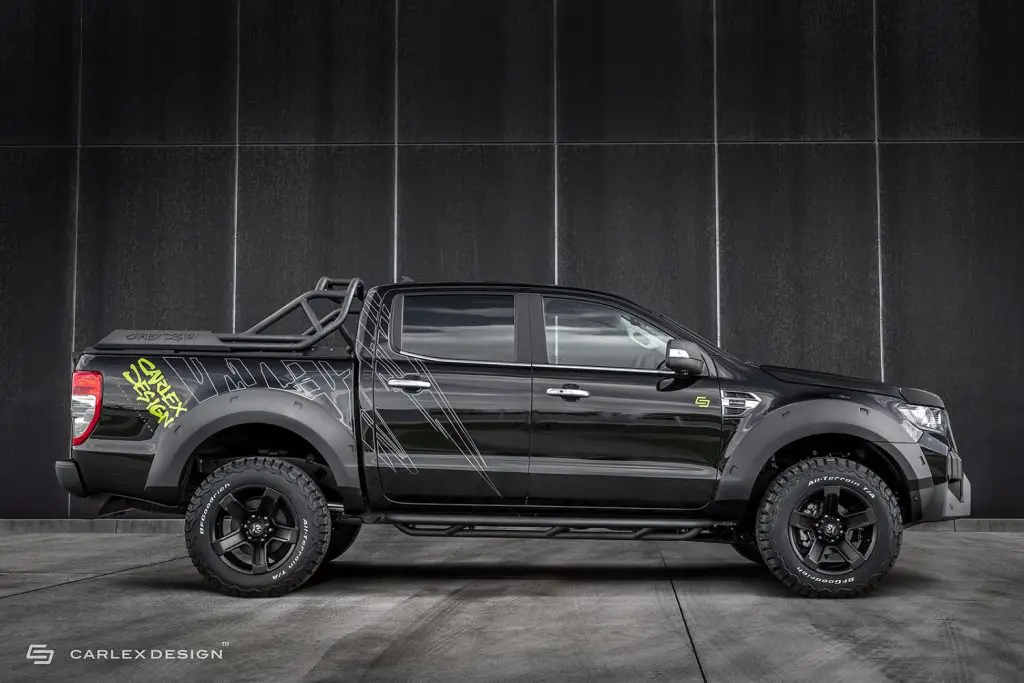 On the outside, that process started with one heck of a visual transformation. The front end of the Carlex Design Ranger is perhaps the most striking element, with a new grille and bumper that looks like something out of a futuristic apocalypse movie. The added dose of aggressiveness continues with a visible front skid plate and massive fender flares, along with a very cool set of tubular running boards.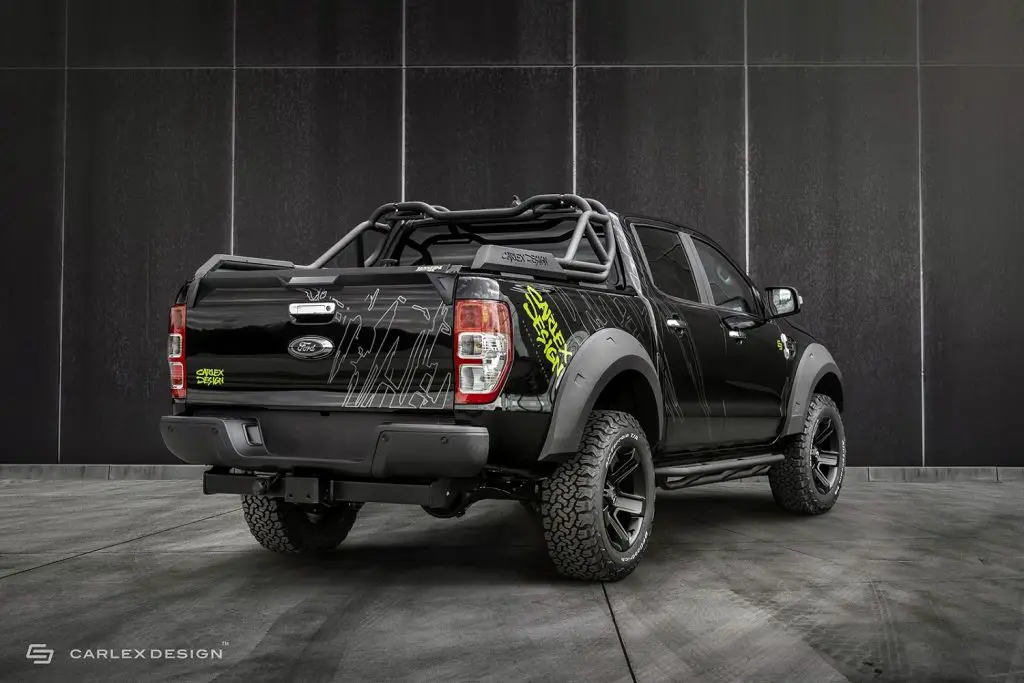 A bed-mounted sport rack carries on that totally tubular theme, and provides a place to secure extra gear or tie down an off-road toy. Wrapping up the exterior are a set of Carlex Design graphics, and of course, a fancy set of wheels wrapped in super chunky off-road tires.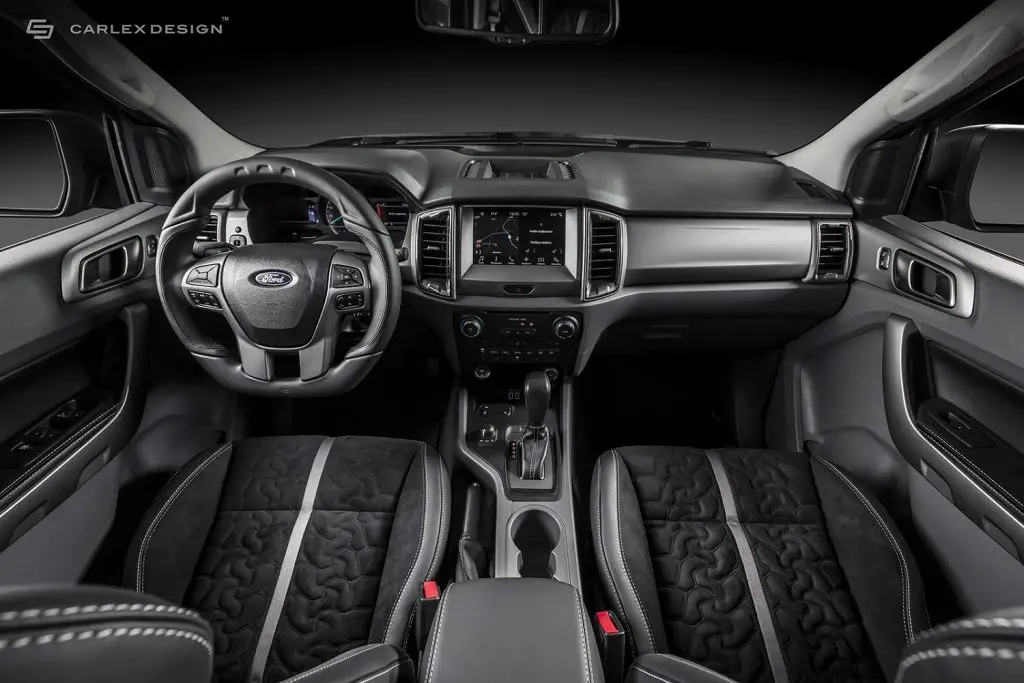 Carlex also worked its magic on the interior, which looks like something out of a luxury vehicle. The reupholstered seats wear a very unique pattern, "off-road" seams, silver stripes, matching stitching, and some embroidery work.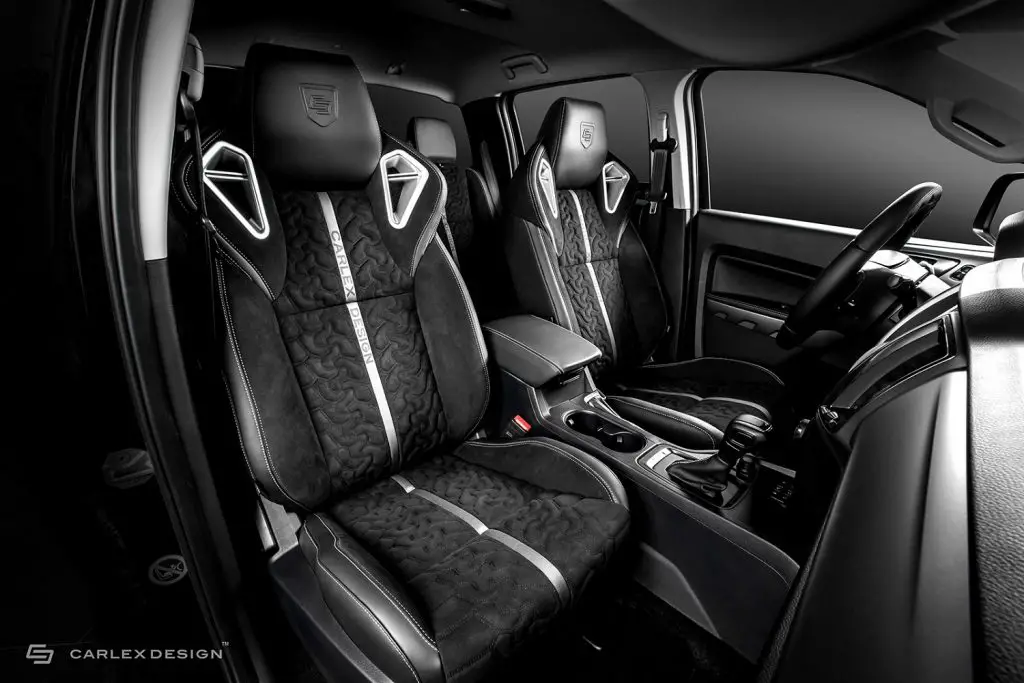 Tie it all together, and the Carlex Design Ranger certainly fits the newly popular "luxury off-roader" segment to a "T." The biggest difference here is the fact that this Ranger also looks the part of a menacing machine capable of gobbling up tiny crossovers as snacks. And that's what truly sets it apart from a fast-growing market of customized Rangers.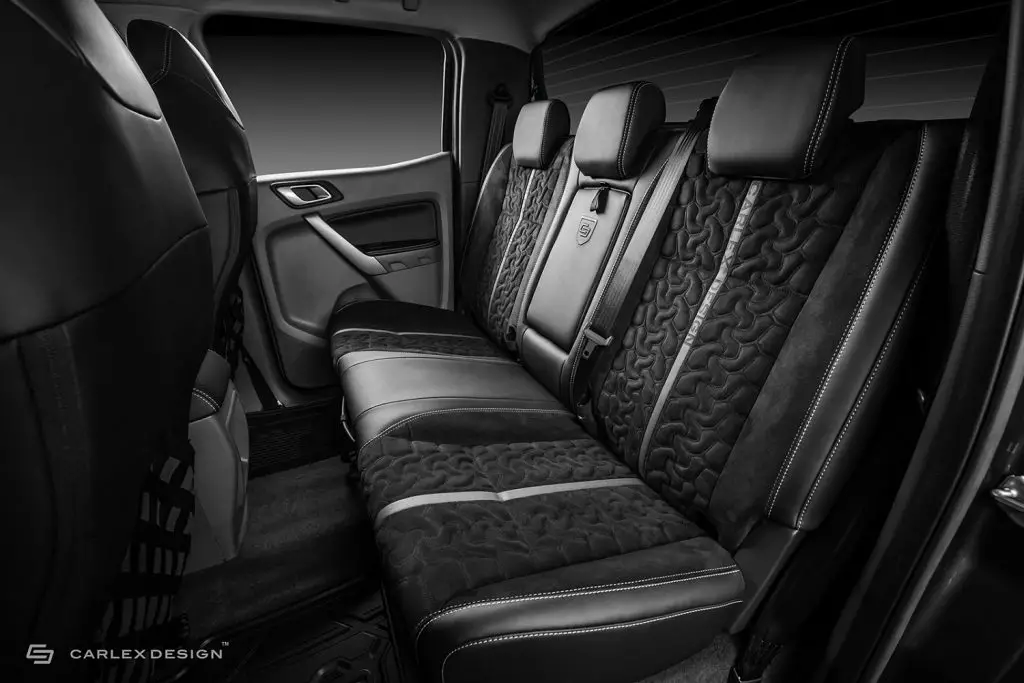 We'll have more cool tuner trucks like this soon, so be sure to subscribe to Ford Authority for more Ford Ranger news and around-the-clock Ford news coverage.