Today, Kevin Harvick is a big time NASCAR star, the 2014 Spring Cup Series Champion, and a two-time Xfinity Series champion. He's also the the third winningest driver in Xfinity Series history with 47 wins, as well as third all-time in NASCAR history with 111 wins. But like most star drivers, Harvick didn't exactly have a clear path to success. He's a first-generation driver who started out from scratch and had to scrap to get where he is today, which is driving the number 4 Stewart-Haas Racing Ford Mustang.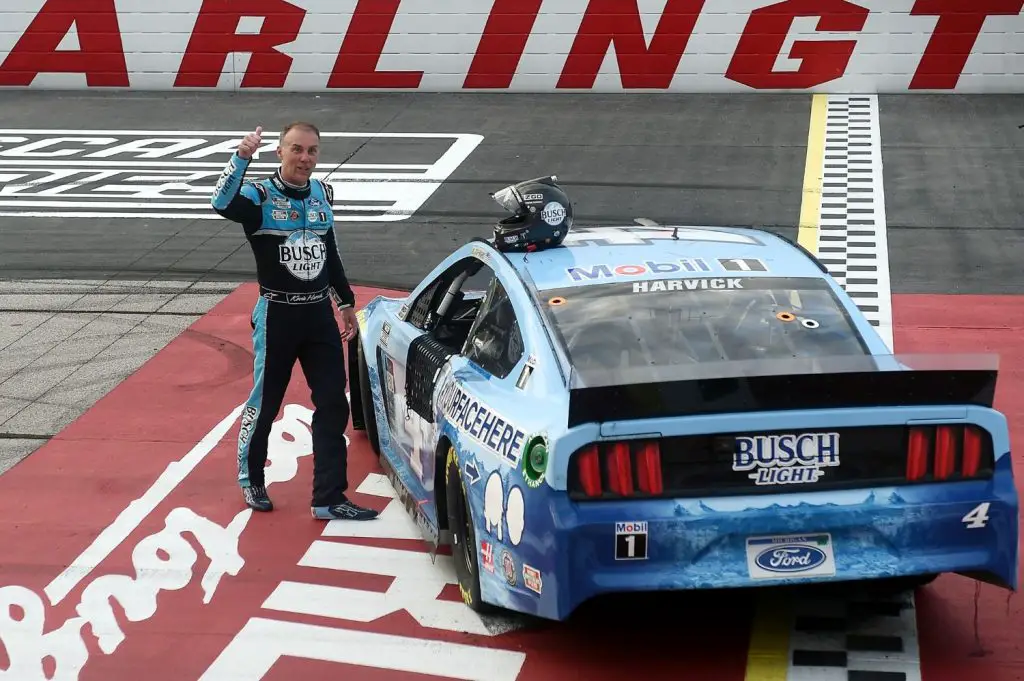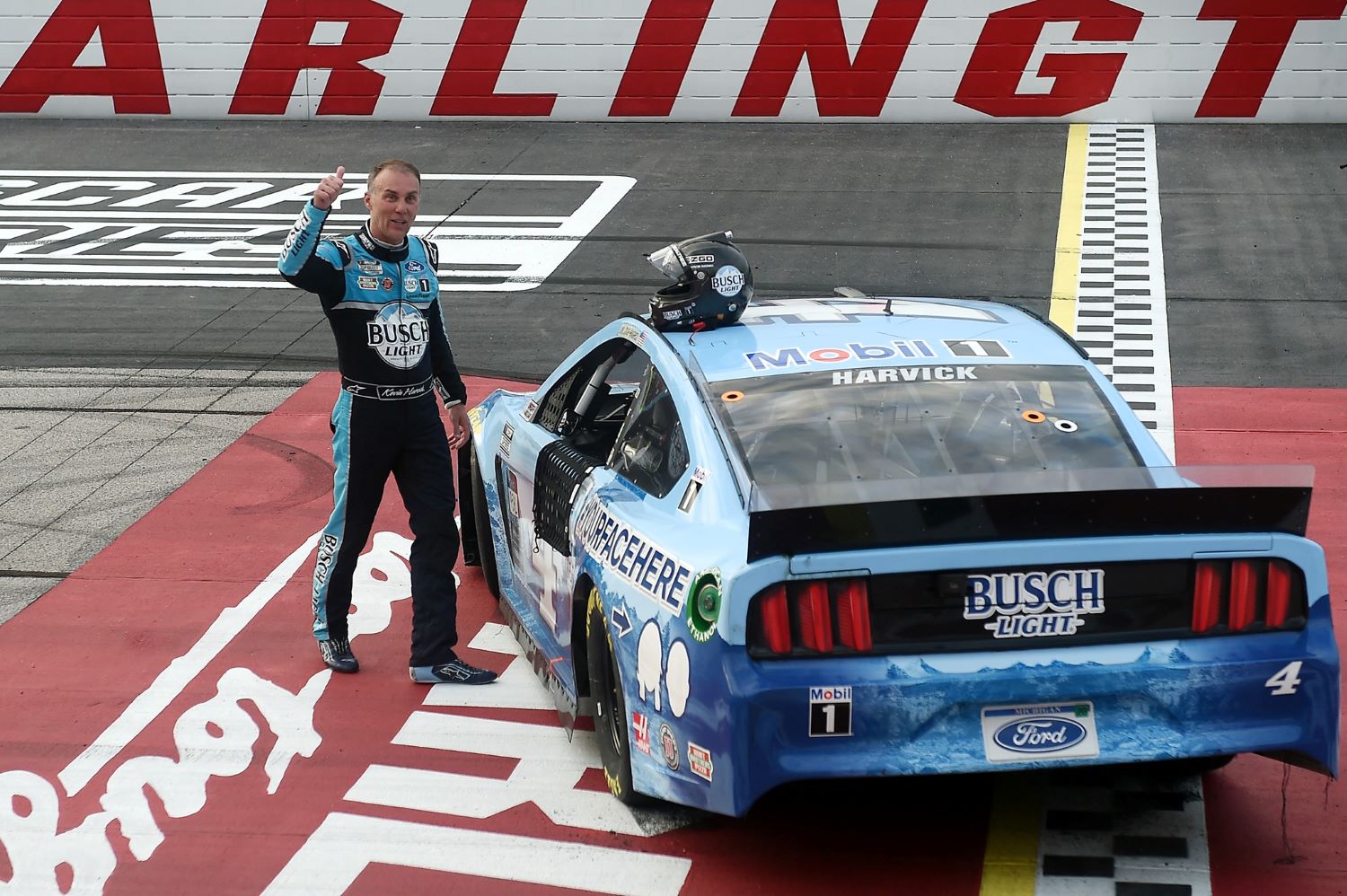 Luckily, Kevin Harvick's family recognized his talent and potential early on. Back in the late '80s, Harvick was just a teenager in Bakersfield, California trying to make it in the racing world. At the time, his father owned a 1955 Chevy that he planned on restoring. In fact, he had been saving money for years specifically for the project. But when he recognized the passion his son had for his sport, the elder Harvick realized that it was worth investing in.
"We worked for a year to get enough parts and pieces and money saved up to build the whole car and then he parked it in the garage one day. And he had this 1955 Chevy that he wanted to restore that he had for a few years. And then he had the late model sitting next to it," Kevin Harvick recalled in a recent interview.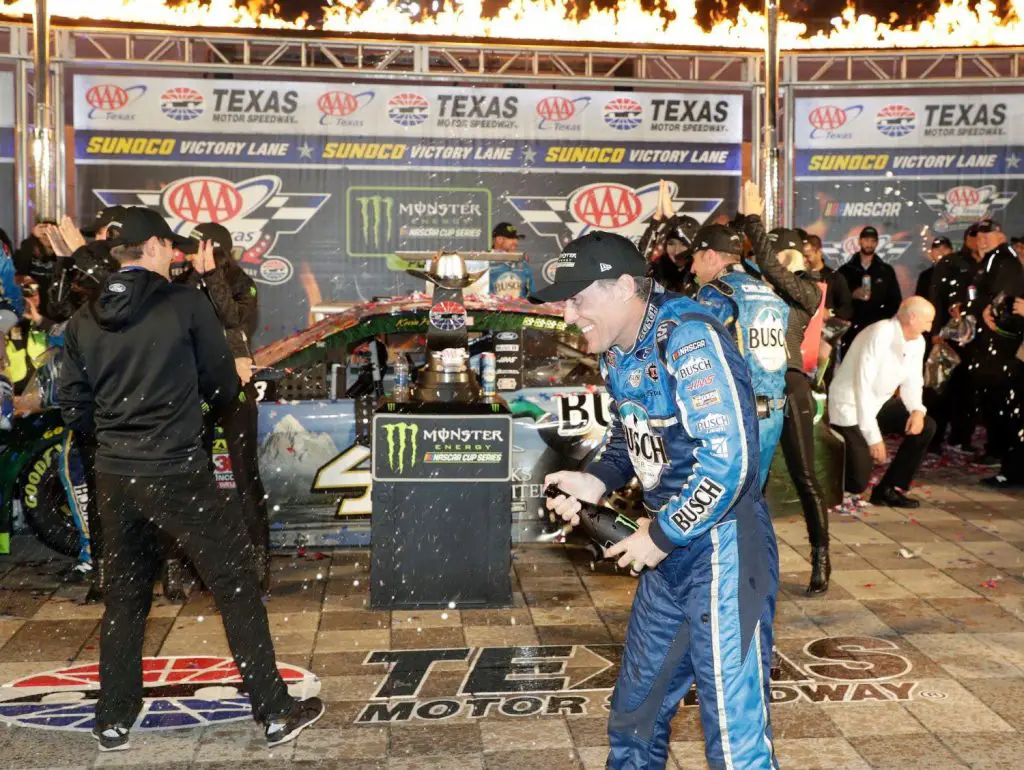 "And he said, 'Alright, if you really want to race, we're gonna have to get rid of that '55 Chevy in order to get to the first couple races, to have enough money to race the car. So we sold the '55. Obviously, I made the decision to race. It was tight in the beginning."
Clearly, that tough decision paid off in the long run. Today, Kevin Harvick is one of NASCAR's most successful drivers, and is a regular at the top of the rankings. But we still have to give credit to Harvick's dad for having the foresight to forgo his dream and invest in his son.
We'll have more cool stories like this soon, so be sure to subscribe to Ford Authority for more Ford Mustang news and non-stop Ford news coverage.