When Ford announced that it was designing and building the all-new, 7.3L Godzilla V8 as a naturally aspirated, gas-powered, pushrod engine, it came as a pretty big surprise. After all, the automaker made the move to dual-overhead cams in its 5.0L Coyote V8 years ago, and much of the rest of its engine lineup consists of EcoBoost four and six-cylinder engines. That makes the Ford 7.3L Godzilla V8 engine a bit of a throwback, not to mention a big hit with enthusiasts thus far.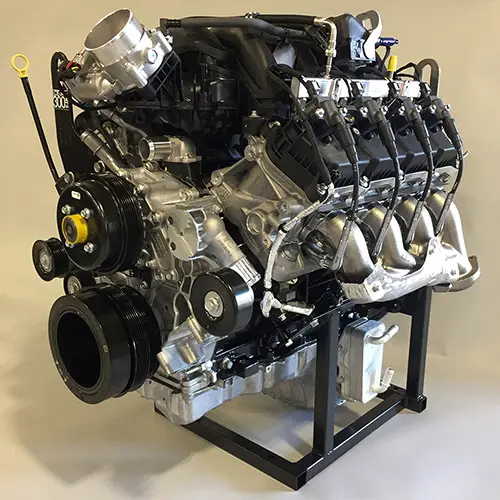 By all accounts, the 7.3 gasser has been a pretty popular option since it debuted in the 2020 Ford Super Duty. Many have pointed out that this rather compact-in-size big cubic-inch V8 could fit in a variety of other vehicles, including Fox Body Mustangs and lots of vintage iron. Now, those folks will finally get their chance to build a 7.3 powered hot rod, because the new engine is now available in crate form from Ford Performance.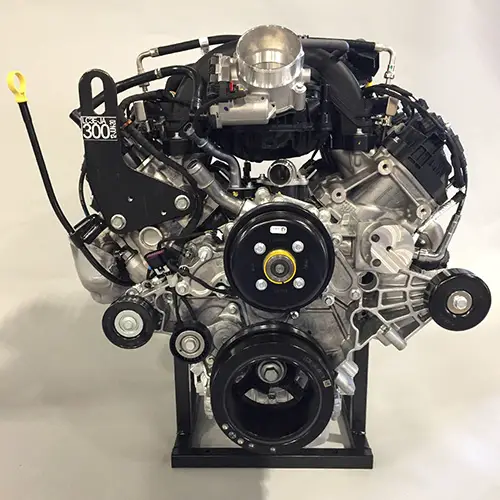 Part number M-6007-73 will net buyers the same engine that produces effortless power in the latest Super Duty. The beefy mill features a cast iron block, aluminum cylinder heads, a forged steel crank, port fuel injection, and a 10.5:1 compression ratio, and is rated at 430 horsepower and 475 pound-feet of torque.
At an MSRP of $8,150, buyers get a full engine assembly including the intake and throttle body, exhaust manifolds, oil pan and cooler, ignition coils and wires, flex plate, and factory lift brackets. And of course, the whole thing comes shipped in a nifty storage cradle for the perfect photo op when folks tear into them with a crow bar.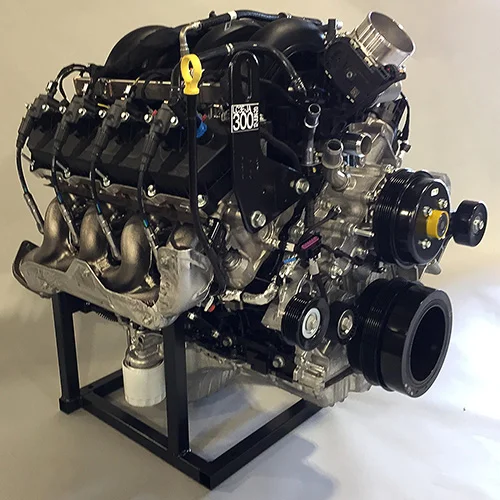 The beauty of the Ford 7.3L Godzilla V8 engine is that it makes its power at low revs. Peak horsepower comes in at 5,500 rpm, and peak torque happens at just 4,000 rpm. That makes the gas V8 a great choice for towing, which it was designed to do as a cheaper alternative to the 6.7L Power Stroke Scorpion diesel.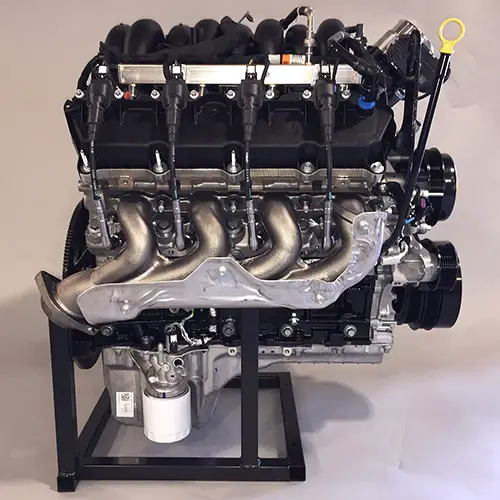 But that doesn't mean this big-inch gasser doesn't pack a ton of potential. Some folks have already hit 600 horsepower with some minor mods and tuning. And Whipple is selling a Stage 2 supercharger kit that boosts the engine to 700 horsepower and 750 pound-feet of torque with no additional modifications.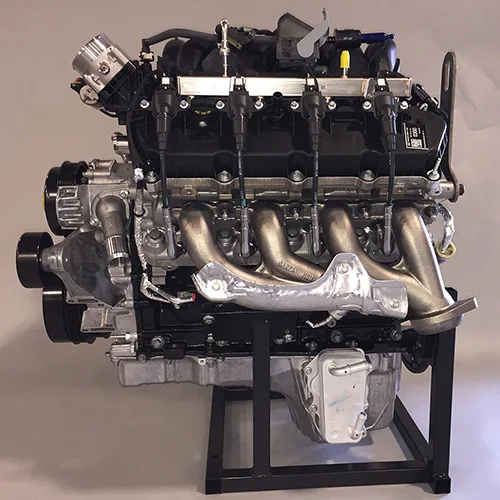 Personally, we can't wait to see this exciting new/old engine stuffed in all kinds of vehicles, whether that be a classic truck or a modern classic Ford Mustang.
We'll have more on the latest parts and accessories like this soon, so be sure to subscribe to Ford Authority for non-stop Ford news coverage.