Typically, Ford assembly plants take an extended summer break to allow time for scheduled maintenance and any potential retooling for the production of new vehicles. Ford's 2020 summer shutdown schedule was of particular interest because of the two-month shutdown already caused by the COVID-19 pandemic. And perhaps unsurprisingly, it appears that U.S. Ford assembly plants will go with a shortened shutdown schedule this year to make up for that lost production.
The news comes to us from a UAW memo that recently made its way online, revealing that a handful of U.S. Ford assembly plants will go with a one-week summer shutdown this year, as opposed to the typical two-week shutdown. The plants that will trim their stoppage time to one week include: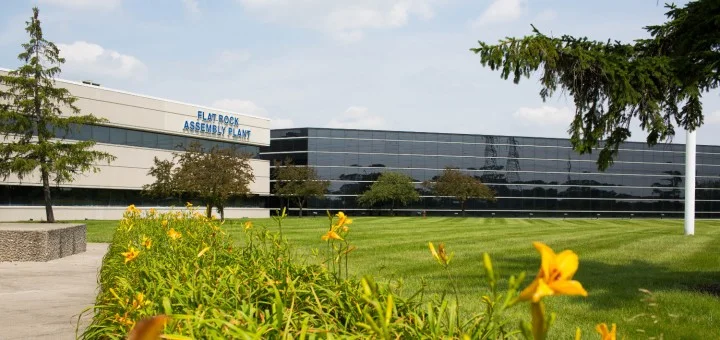 The remaining U.S. Ford assembly plants remain scheduled for two-week shutdown sometime between late June and mid-October. Those plants include:
Most of Ford's North American assembly plants were closed from mid-March to mid-May. The automaker was able to restart production on May 18th on a limited basis. The Blue Oval has been working to ramp up production by helping out its suppliers financially and implementing a host of new safety protocols at its plants.
Those efforts have gone fairly well so far, but haven't come without challenges. A handful of workers have tested positive for COVID-19 recently at the Dearborn Truck Plant, Chicago Assembly and Stamping Plants, Kansas City Assembly Plant, and Kentucky Truck Plant. The circumstances have caused the plants to be shut down for 24 hours in some cases.
Ford also faced at least one supplier-related problem recently when it ran out of Ford F-150 seats and had to stop production and send workers home. But with a number of new products on the way including the 2021 Ford F-150, 2021 Ford Bronco, and 2021 Ford Bronco Sport, the automaker has a lot of incentive to make up for lost time over the next several months.
We'll have more on Ford's production efforts soon, so be sure to subscribe to Ford Authority for the latest Ford-related COVID-19 news and 24/7 Ford news coverage.