The all-electric truck market has been slowly gearing up over the last few years and is set to become a veritable dog fight over the next two years or so. In that time span, we'll see a flurry of products hit the market, including the F-150 EV in mid-2022, along with the Tesla Cybertruck, Rivian R1T, Nikola Badger, Lordstown Motors Endurance, and the GMC Hummer EV from Ford's crosstown rival GM. But one question that persists about all these products is, just how truck-like can they really be?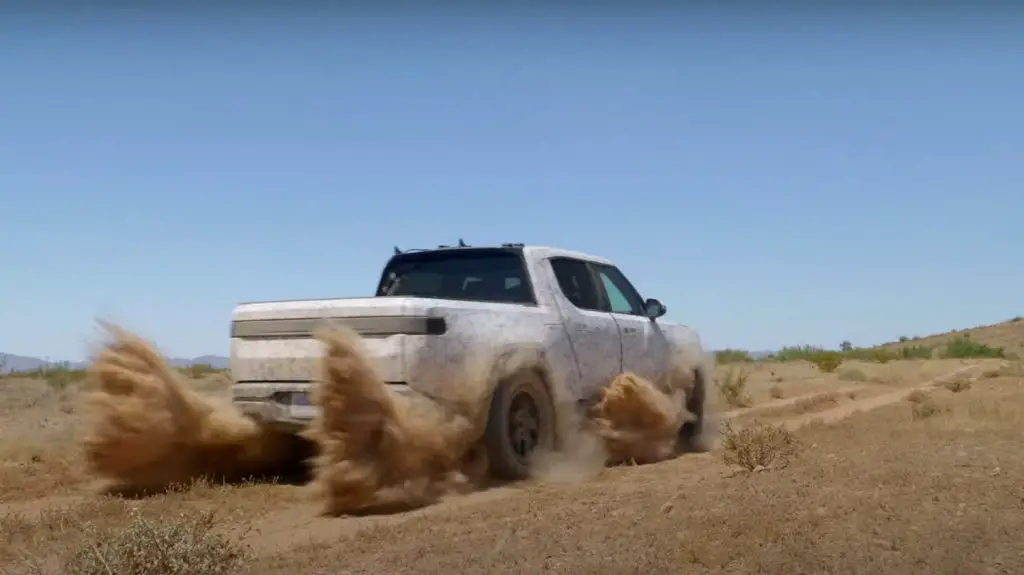 Aside from the fact that EVs suffer a greatly reduced range while towing, many traditional truck owners also like to take their pickups off-road. And judging by some recent video footage of the Rivian R1T testing on rugged terrain, it looks like it won't just be some on-road toy.
Of course, Rivian is flush with cash to design a proper truck, as both Ford and Amazon have invested heavily in the company. Altogether, it's raised roughly $3 billion in funding since 2018, including $500 million from The Blue Oval.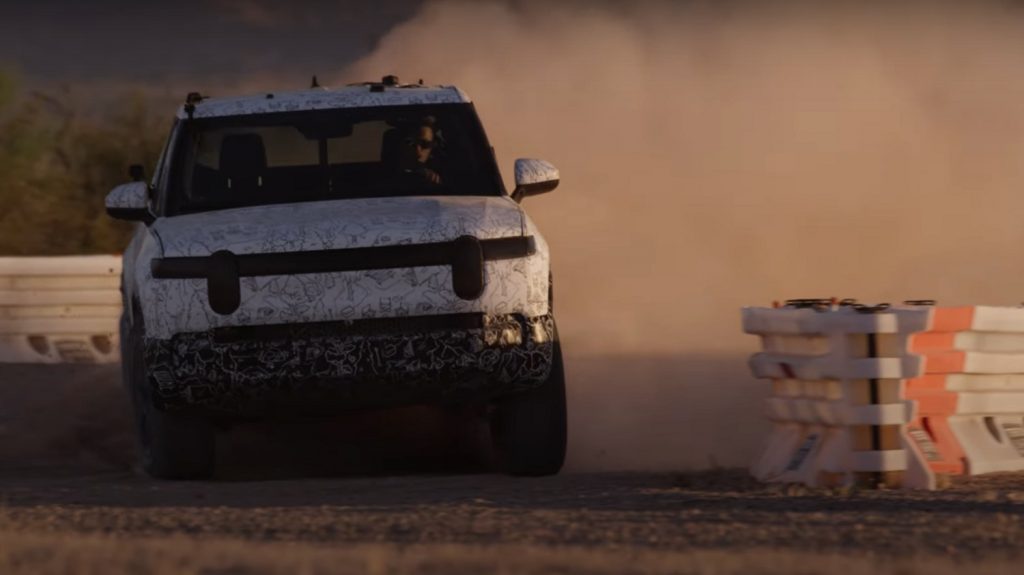 That investment has also granted Ford access to Rivian's Skateboard platform, which it planned to use in an upcoming Lincoln SUV. Unfortunately, that collaboration was cancelled because of the COVID-19 pandemic, though both Ford and Rivian plan to work together on at least one future product.
In the meantime, we get a sneak peek at what the Skateboard platform can do off-road thanks to a series of short testing videos. These clips depict the Rivian R1T out climbing around the Arizona desert at a proving ground, climbing up and crawling down rocky terrain, as well as ripping down and drifting around loose gravel roads.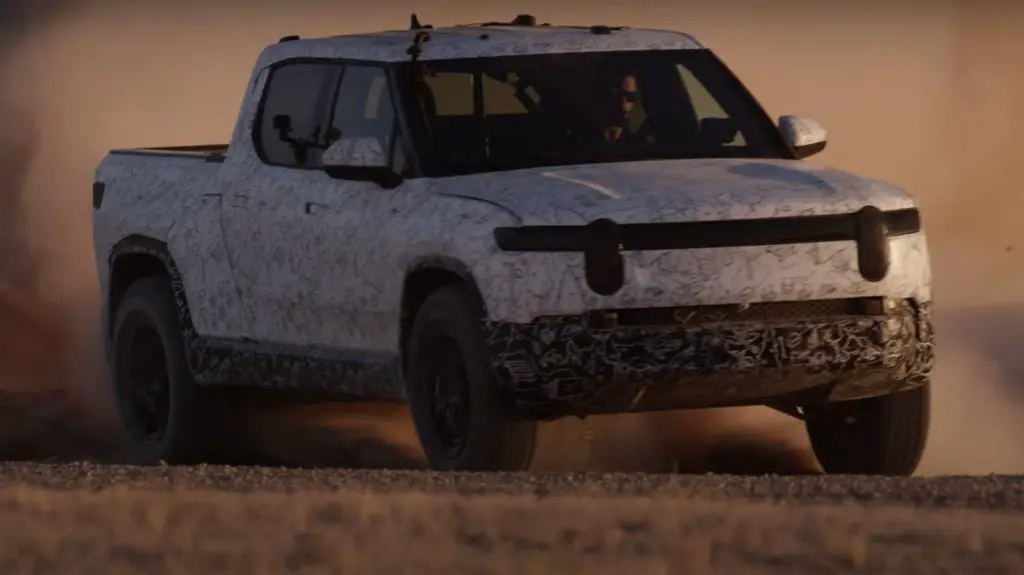 One clip even shows the R1T accelerating quite quickly down a loose gravel road, which is to be expected, given the fact that Rivian claims it will do 0-60 in just 3.0 seconds. And it should, as the pickup is powered by four electric motors, one at each wheel, that combine to produce 750 horsepower. One model in the range will also offer a reported 400 miles of range.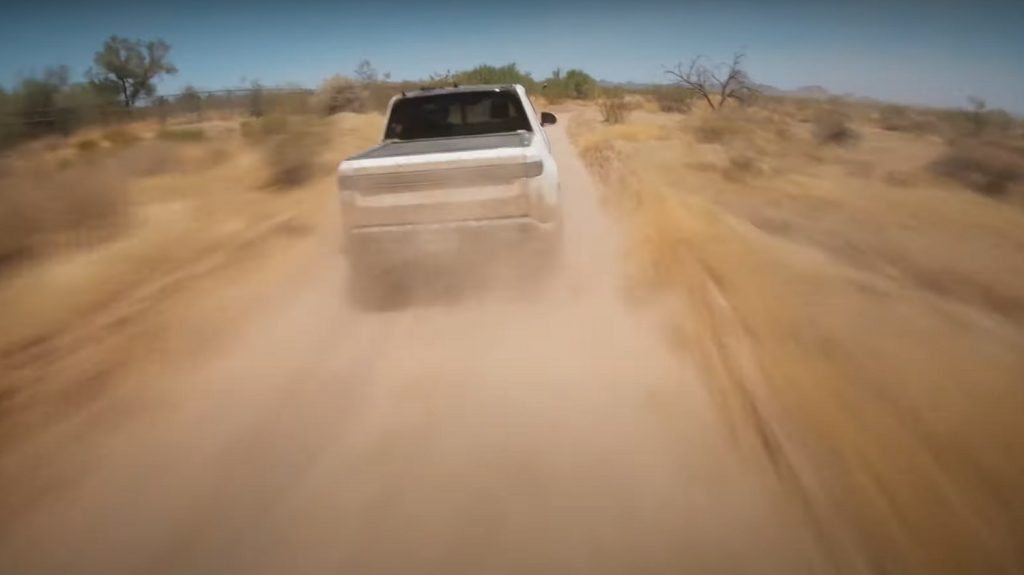 The R1T was originally supposed to enter production in 2020, but a COVID-19 induced delay has pushed that back to 2021.
We'll have much more on the new R1T soon, so be sure and subscribe to Ford Authority for the latest Ford business news and continuous Ford news coverage.