Even though Rivian and Ford were forced to cancel plans for a future Lincoln EV following the COVID-19 pandemic, The Blue Oval's $500 million dollar investment in the upstart electric vehicle manufacturer remains intact. Most recently, Ford director of Corporate Strategy Alexandra Ford English joined Rivian's board of directors. And now, Rivian has poached Alex Archer, a design engineer from Ford's cross-town rival, General Motors, to add to its growing talent pool.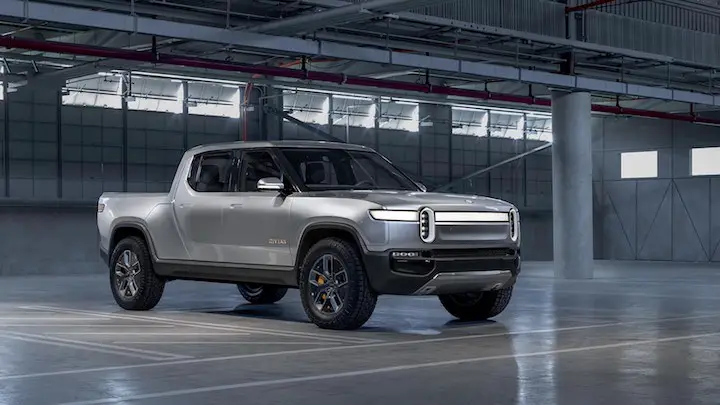 Archer is a 2015 Stanford University graduate who led the invention of the power-sliding console present in a host of GM's 2021 model year SUVs – the Chevrolet Tahoe and Suburban as well as the GMC Yukon and Yukon XL, including the luxurious Denali models.
Archer came up with the idea two years ago, and the design represents the first motorized storage console on the market. The power-sliding console is capable of forming different configurations, has a hidden compartment and extra storage, and can also convert into an armrest.
Operated via a button located above the rear-view mirror, the power-sliding console is capable of sliding backward up to 10 inches, resulting in increased storage space capable of holding as much as four gallons of milk. When moved all the way forward, it's still capable of holding three gallons.
When she came up with this innovative design, Archer was a mere 24 years-old and just two years removed from college. She was given less than 36 months to bring the concept to reality, and was able to meet that deadline, working with cross-member teams within GM.
Interestingly enough, Archer interviewed with both GM and Ford after graduating from college, but chose GM because she liked CEO Mary Barra's "vision for the company" at the time. Rivian clearly presented her with a similarly compelling case, as the automaker confirmed that she's scheduled to start working there on June 22nd as a design and release engineer.
We'll have more on the working relationship between Ford and Rivian soon, so be sure to subscribe to Ford Authority for more Ford business news and around-the-clock Ford news coverage.