With protests raging across the country in response to the death of George Floyd, we're unfortunately seeing quite a few other people get hurt as well. That includes not only protesters, but also police officers watching over the protests. A particularly scary incident happened in Buffalo, New York recently when a man driving a Ford Explorer ran through a barricade and struck three police officers.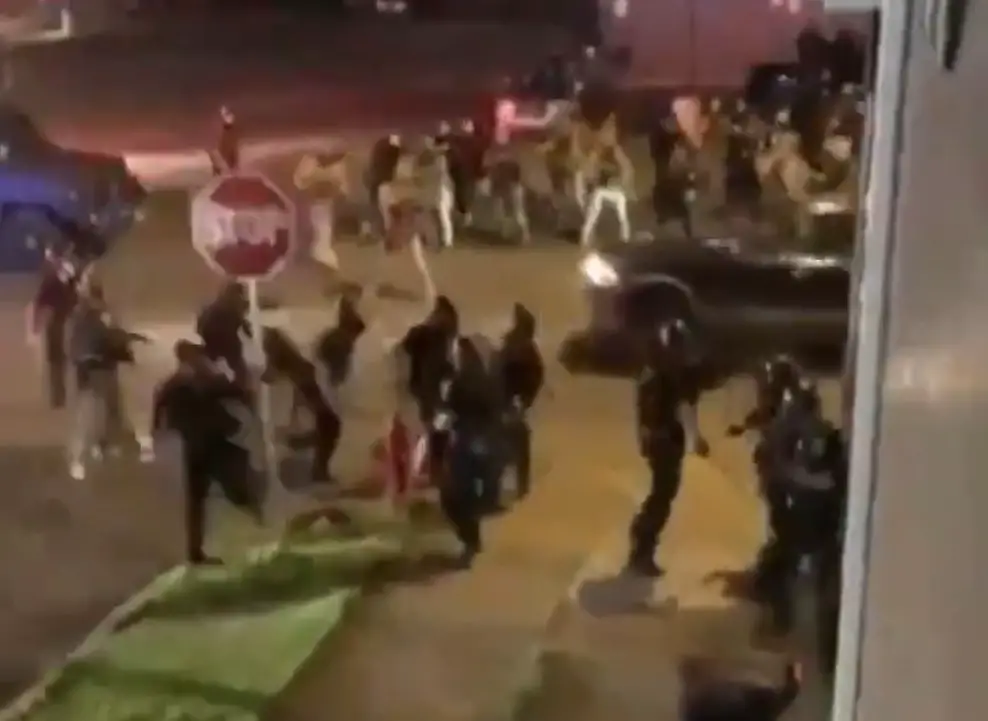 The three law enforcement officials were taken to Erie County Medical Center, where one of the officers was treated for a shattered pelvis and a broken leg. The other two were treated for minor injuries. The driver of the Ford Explorer was arrested and is facing multiple felony charges, including aggravated assault on a police officer and criminal possession of a weapon.
A person nearby captured the entire incident on video. At first, it appears that the police officers were confronting protesters on a street in a residential neighborhood. The officers tackle one of the protesters and appear to be taking them into custody, when all of a sudden the Ford Explorer comes barreling through, running over the three officers.
Things could have been much worse, as there were at least a couple dozen officers in the group. Many were able to get out of the way just in time, but the injured few weren't so lucky. It didn't take too long for police to track down the Ford Explorer and its driver, however. U.S. Customs and Border Protection Air and Marine Operations, which has been deployed to provide air support, was able to assist.
"A Buffalo PD Officer and NY State Trooper were struck by an SUV last night during protests. The suspects fled, but AMO agents providing air support never lost track of them," said Customs and Border Protection Acting Commissioner Mark Morgan.
Some of the troopers fired at the vehicle, and the driver and one of the passengers was later found to have suffered a gunshot wound, but those injuries were determined to be non-life threatening.
We'll have more on this situation as it develops, so be sure to subscribe to Ford Authority for more Ford Explorer news and 24/7 Ford news coverage.