It's no secret that the Ford F-Series rules the world of pickups, having held down the position of best-selling truck in America for decades. But that still makes it hard to fathom just how much of massive hit the Ford F-150 and Ford Super Duty line of pickups truly are. Ford sold nearly 900,000 F-Series pickups last year, generating $42 billion in sales. Those are astounding numbers indeed, but to properly put them in perspective, Ford recently commissioned an economic analysis from the Boston Consulting Group.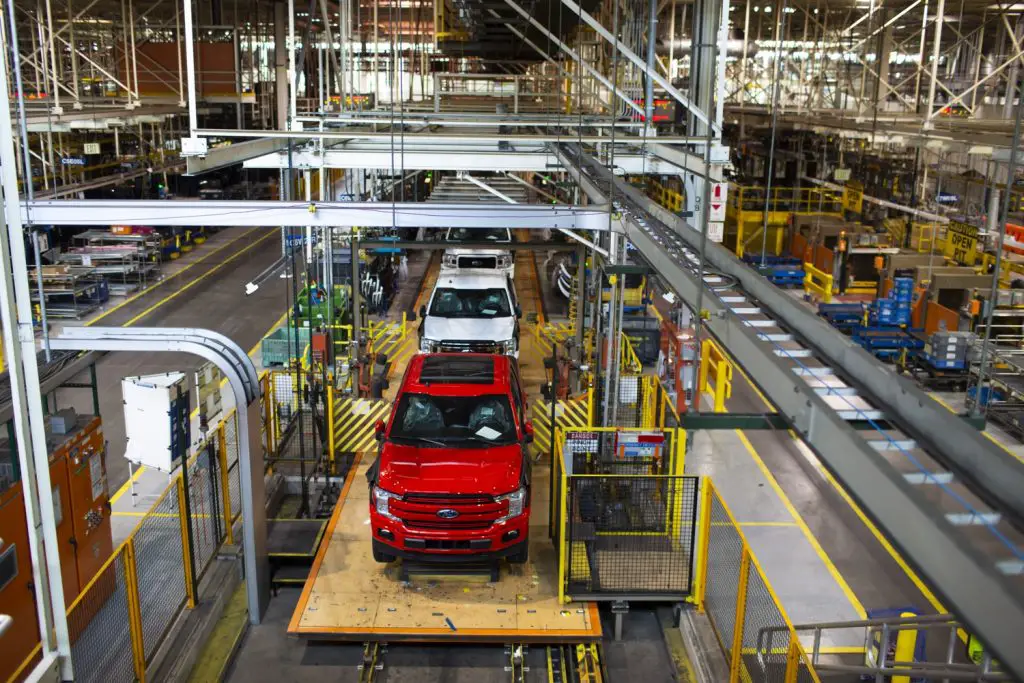 That study found that the Ford F-Series was second only to the Apple iPhone, which raked in $55 billion, in terms of total revenue generated in 2019. The F-Series generated more revenue than the National Football League, Major League Baseball, National Basketball Association, and National Hockey League combined, which added up to $40 billion.
The Ford F-Series generates enough revenue to make it the 80th largest company in the U.S. Even more impressively, the F-Series, as a single entity, is larger than McDonald's, Nike, Coca-Cola, Tesla, MasterCard, Visa, Netflix, Uber, CapitalOne, Disney World, Southwest Airlines, and Starbucks. The truck lineup is so big, in fact, that it would make the list of Fortune 100 companies all by itself.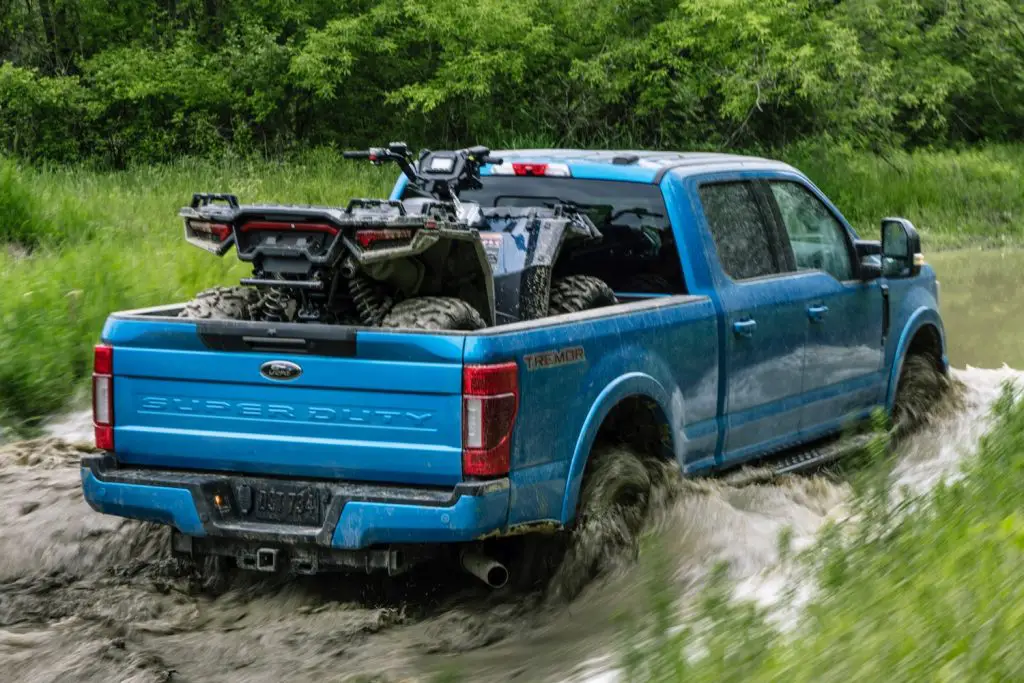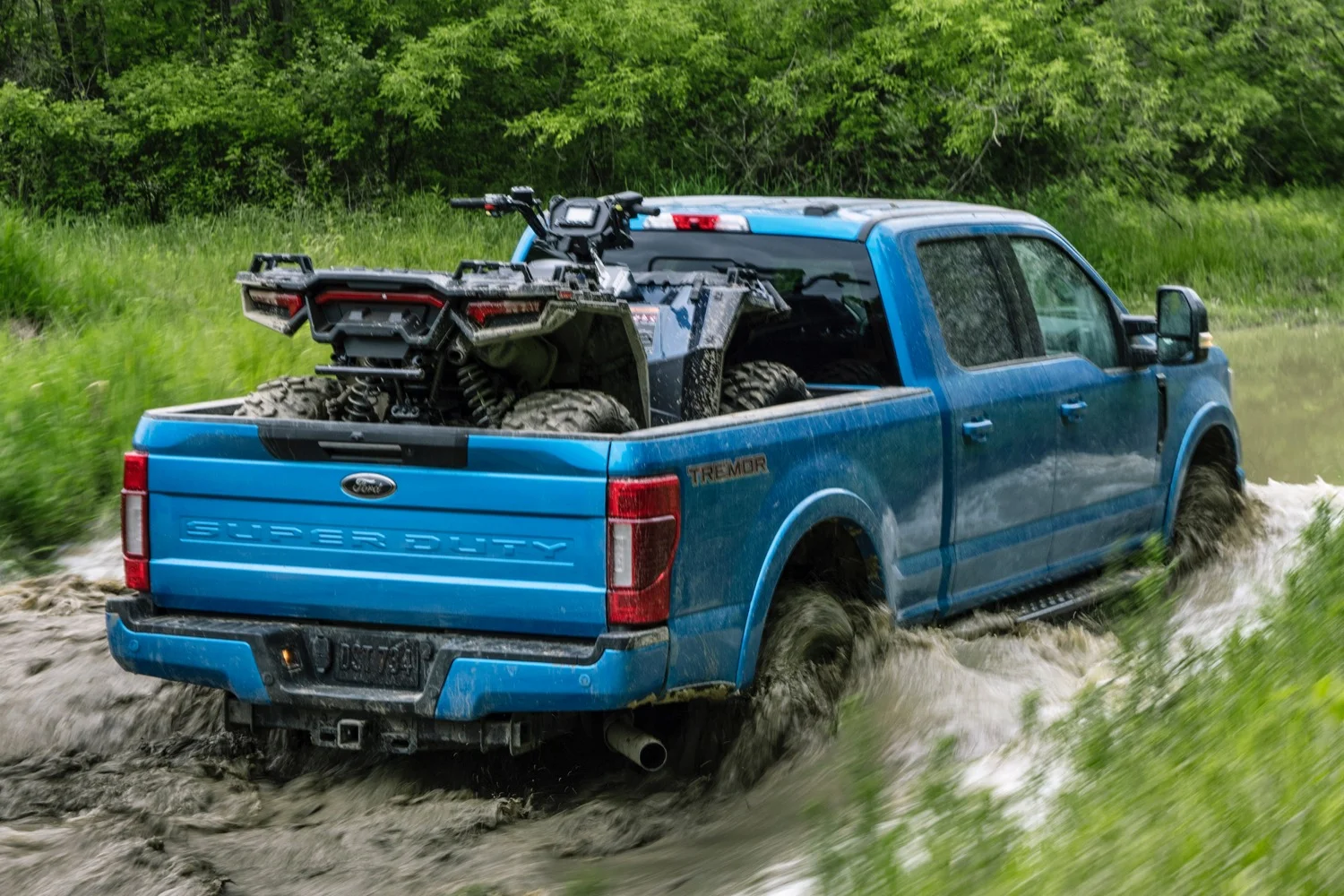 Ultimately, the F-Series supports around a half million jobs and annually contributes $49 billion to the U.S. gross domestic product. After digesting these numbers, it goes without saying that the F-Series is absolutely critical to Ford's success. And that means that the all-new 2021 Ford F-150, which debuts June 25th, 2020 at 8 pm EDT, is somewhat of a big deal.
That's a big part of the reason why Ford hasn't tried to reinvent the wheel with the all-new 14th generation F-150. Though it features all-new sheetmetal on the outside, as previously reported by Ford Authority, the new F-150's design is more evolutionary than revolutionary. However, Ford has radically updated the truck in areas where it needed to, including the heavily revamped interior.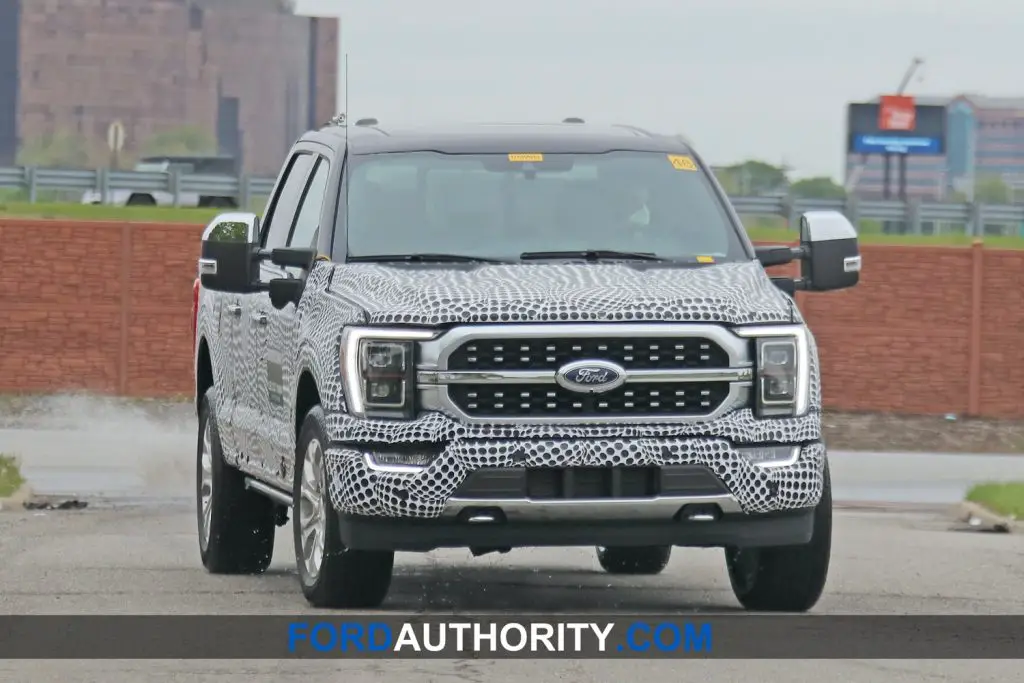 We'll get our first look at the all-new F-150 tomorrow night  with host Denis Leary, but in the meantime, check out this shadowy front-end teaser, an uncovered overhead shot, and all sorts of interior and exterior spy photos.
We will be on hand for the new F-150's unveiling tomorrow, so make sure to subscribe to Ford Authority for the latest Ford F-Series news, Ford F-150 news, and continuous Ford news coverage.