Ford continues to add a variety of electrified vehicles to its lineup, including the all-new Ford Escape plug-in hybrid and Euro-market Ford Explorer plug-in hybrid. The Blue Oval's latest hybridized offering is the Fiesta EcoBoost Hybrid, which also derives as the newest addition to Ford of Europe's commercial vehicle line – the new Ford Fiesta Van EcoBoost Hybrid.
Those not familiar with the Fiesta Van should know that it's essentially the Fiesta three-door with the rear seats replaced by a longer trunk and the rear windows blanked out, allowing it to serve as a mini cargo vehicle of sorts. The EcoBoost Hybrid, meanwhile, expands Ford's electrified commercial vehicle range, which already includes the Ford Transit, Transit Custom, and Tourneo Custom mild hybrid and plug-in hybrid vehicles.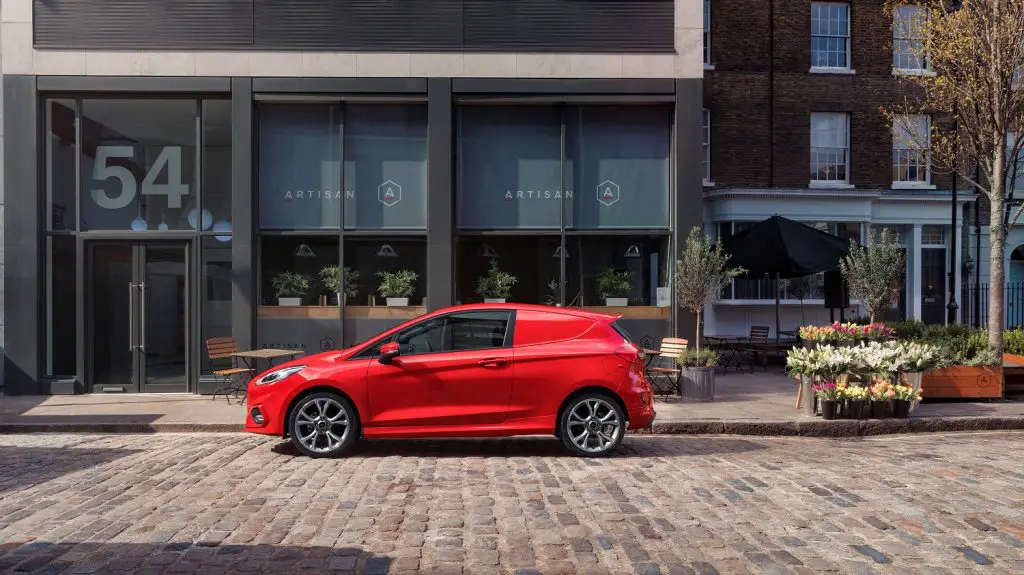 The Fiesta EcoBoost Hybrid introduces intelligent mild hybrid technology to those looking for a fuel-efficient and responsive alternative to diesels. The squirt is powered by Ford's 1.0L EcoBoost turbocharged three-cylinder engine mated to the 48-volt EcoBoost Hybrid system, and a belt-driven integrated starter/generator (BISG) in place of the standard alternator.
This package enables the recovery and storage of energy that's usually lost during braking and coasting to charge a 48-volt lithium-ion air-cooled battery pack. Ford says that the system provides the Fiesta EcoBoost Hybrid with an additional 24 Nm (17.70 pound-feet) of peak electric torque, with up to 50 Nm (36.87 pound-feet) of electric torque available at low rpm.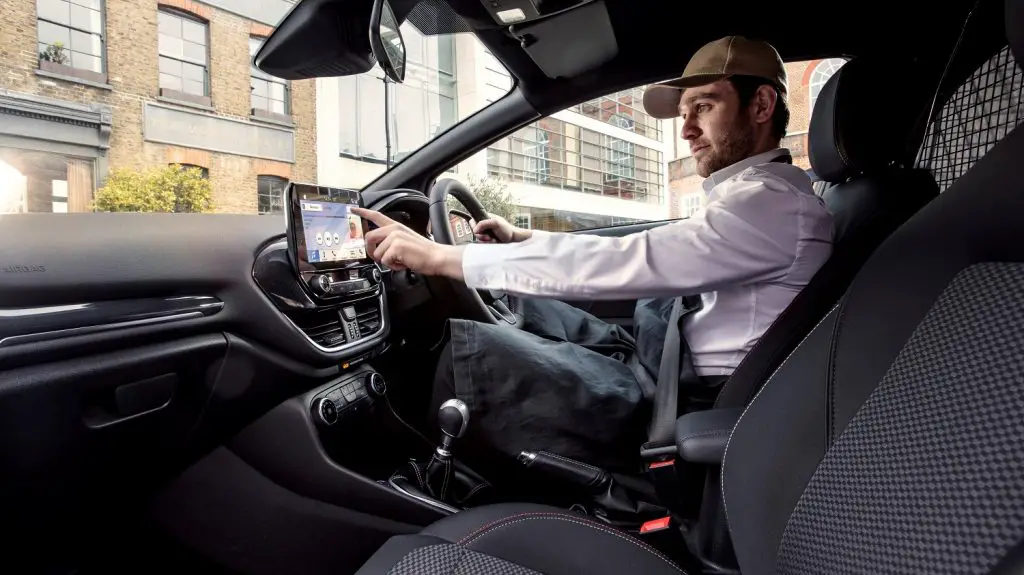 The Fiesta EcoBoost Hybrid has a few other tricks up its sleeve in terms of saving fuel, too. That includes auto stop-start technology that's capable of shutting off the engine while the car is coasting to a stop at speeds below 15 miles-per-hour, even when the vehicle is in gear and the clutch is depressed. The gas engine is also equipped with cylinder deactivation technology for further savings. The end result is a vehicle that's 6 percent more efficient than the non-hybrid Fiesta Van.
The BISG is a pretty nifty piece of kit all by itself, too. It's capable of acting as a motor, integrating with the engine and using stored energy to provide torque assistance during normal driving and acceleration, as well as running the vehicle's electrical ancillaries. The intelligent, self-regulating mild hybrid system continuously monitors how the vehicle is being used to determine when and how intensively to charge the battery and use stored energy for optimal benefit.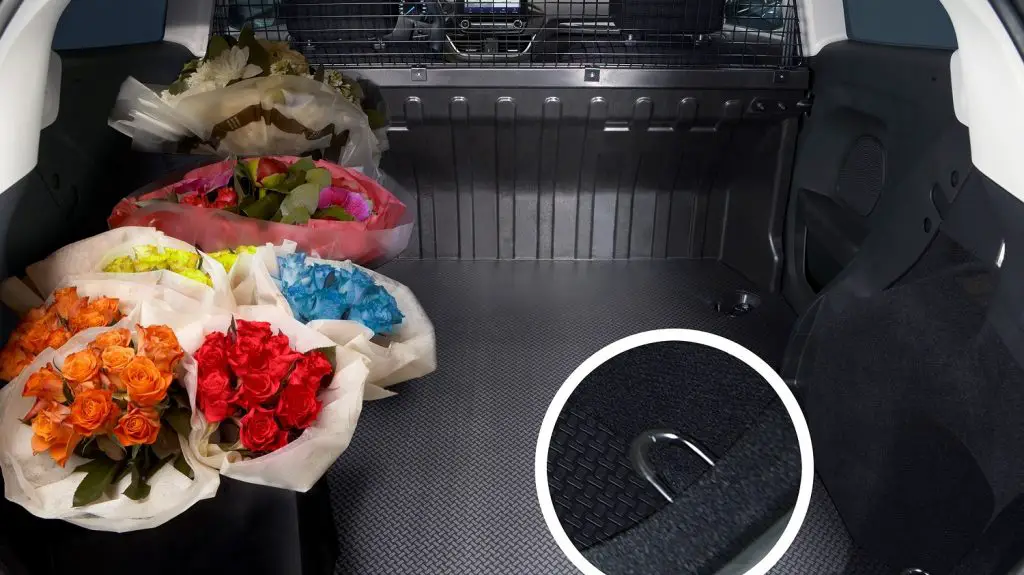 The Fiesta Van EcoBoost Hybrid is available in both Trend and Sport trim levels. Meanwhile, the Ford Fiesta Van is also available as a non-hybrid, powered by the 1.0L EcoBoost I-3 and a six-speed manual transmission.
We'll have more on this and all other new Ford models soon, so be sure to subscribe to Ford Authority for more Ford Fiesta news and 24/7 Ford news coverage.