At this point, it's almost like we should start a new column titled "Daily Ford Mustang Crashes And Other Various Shenanigans." After all, these sort of things befall the owner of Ford's pony cars nearly on a daily basis. Whether folks are joyriding in them, crashing them into various things, running from the cops, or just trying to stage a fake accident scene, the Ford Mustang is almost always the star of the show.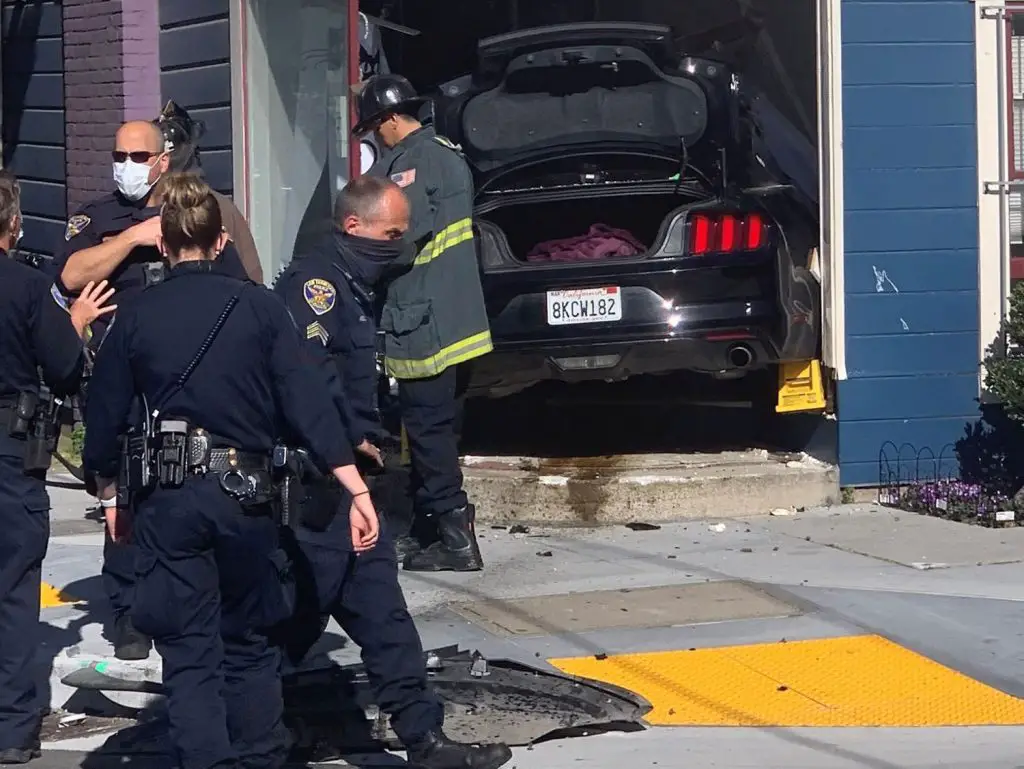 And now, sadly, it's happened again, but this time the victim was an old, historic Victorian house in San Francisco. At around 5:30 p.m. at the intersection of Fulton and Lyon, the Mustang driver was apparently texting and driving as they approached the four-way stop. The driver proceeded to roll right through the stop sign before swerving to avoid running into another car.
That, in turn, put the car on an unavoidable trajectory to smash right into the front of a very nice Victorian-style house on the corner, taking a large, symmetrical chunk out of the front of the house, as well as inevitably causing some damage inside. It's hard to tell how much damage the Mustang suffered, but we imagine the front end is trashed at the very least, especially since it had to jump a steep curb and front step to get up there.
Omg a car just crashed IN TO the cats in the window apartment corner of Lyon and Fulton pic.twitter.com/WyslryLdMn

— HiX Æ A-12wgg (@Hilldawgg) June 5, 2020
This latest in a long string of high-profile Mustang crashes doesn't help the model's image, that's for sure. Even if it presumably wasn't the car's combination of high power and rear-wheel-drive that caused this particular accident. No, distracted driving appears to have been the culprit here, and that's simply inexcusable. Regardless, we bet that everyone will continue to blame the car, because that's just what people have become accustomed to doing at this point.
We'll have more Mustang crashes and shenanigans (very) soon, so be sure to subscribe to Ford Authority for more Ford Mustang news and around-the-clock Ford news coverage.