Shaving seconds, and oftentimes fractions of a second, off lap times is a tricky business. Race car drivers spent countless hours working on technique, all with a goal of cutting the perfect line at every track they compete on. Learning line selection is also something that enthusiasts can do at various driving schools around the world, even if they don't have aspirations to be the next Mario Andretti. And this nifty video gives us a glimpse at how Ford Performance Racing School teaches its eager students.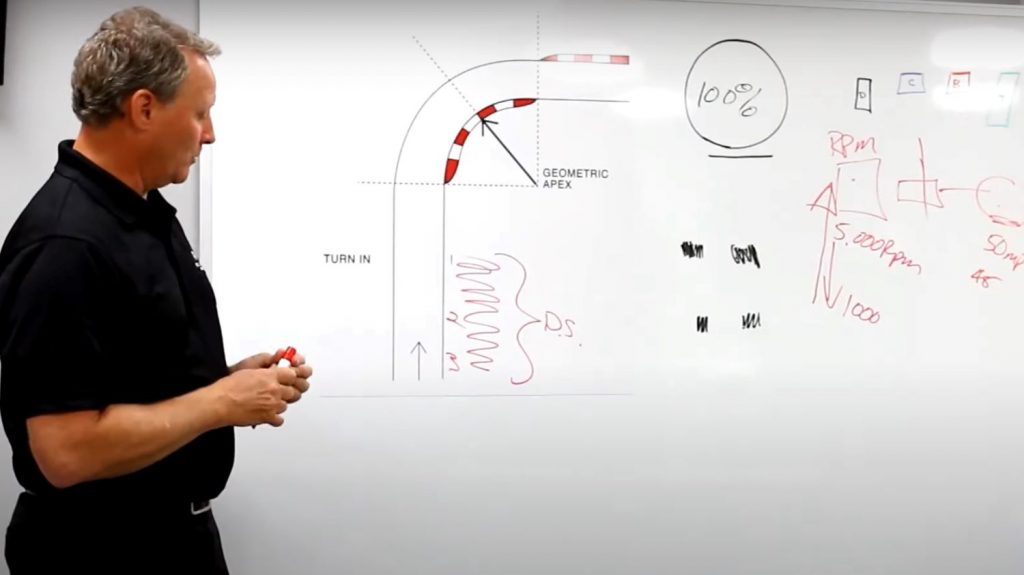 Ford Performance Racing School has a new home at Charlotte Motor Speedway, and employs a series of techniques to teach students the fine art of line selection. But before that happens, the students spend some time in the classroom learning the details of those skills before they actually try them out the track.
The instructor first goes over line selections, beginning with a simple apex setter line, which is just a constant arc through a corner that allows the driver to maintain a constant speed. He explains that with this sort of corner, drivers tend to head in at higher speeds only to react late and try to force the car through the corner early. The better technique here is to enter the corner later, at a lower speed, which leads to a faster exit speed.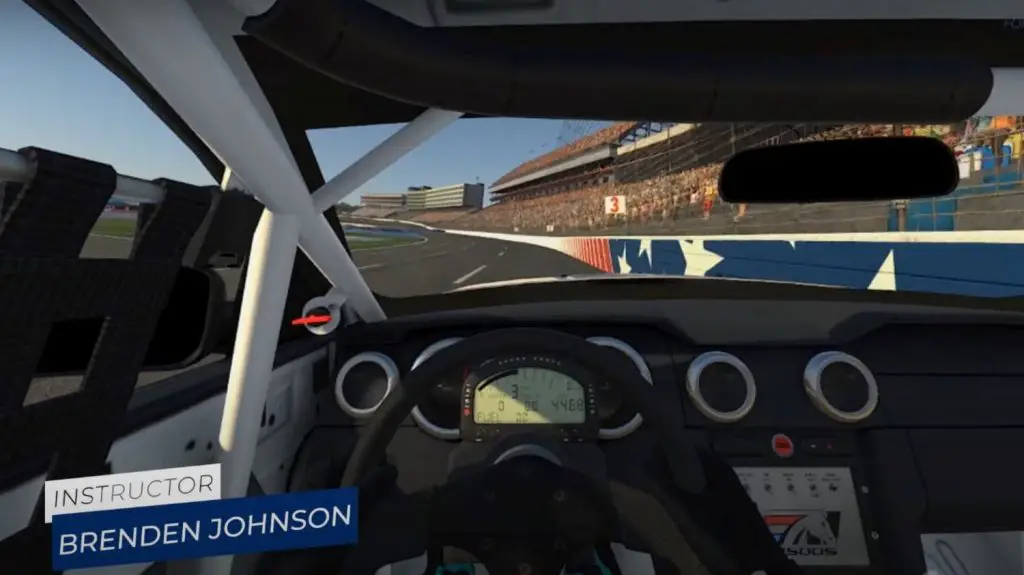 The instructor then uses a virtual simulation to demonstrate the theory on a screen, which helps bring the simple whiteboard drawing to life. He walks students through the entire curve, explaining each little aspect as he goes. Then, the drivers in attendance get to try it out themselves, with real-time feedback from the instructor. After honing their skills in a safe, virtual environment, the drivers get to test them out in specially track-prepped 2015 Ford Mustang racers, which is where the real fun begins.
Overall, this video is a fascinating sneak peak into what makes the Ford Performance Driving school so unique. It certainly makes us want to take a trip out to Concord, North Carolina soon, so that we can hone our own skills. And have a little fun ripping a Mustang around the track, of course.
We'll have more cool videos like this soon, so be sure to subscribe to Ford Authority for more Ford Mustang news and around-the-clock Ford news coverage.