The world of automotive design is a place where creativity meets a product that millions of people will use, and even more will see, every day. And one of the most prominent pieces of a vehicle's design is the grille, which often defines the vehicle and its persona. Automakers use grilles to make vehicles look tough and rugged, sporty and sleek, or anywhere in between those who extremes. And now, Ford Authority has uncovered several Ford grille designs in trademark filings with the United States Patent and Trademark Office (USPTO).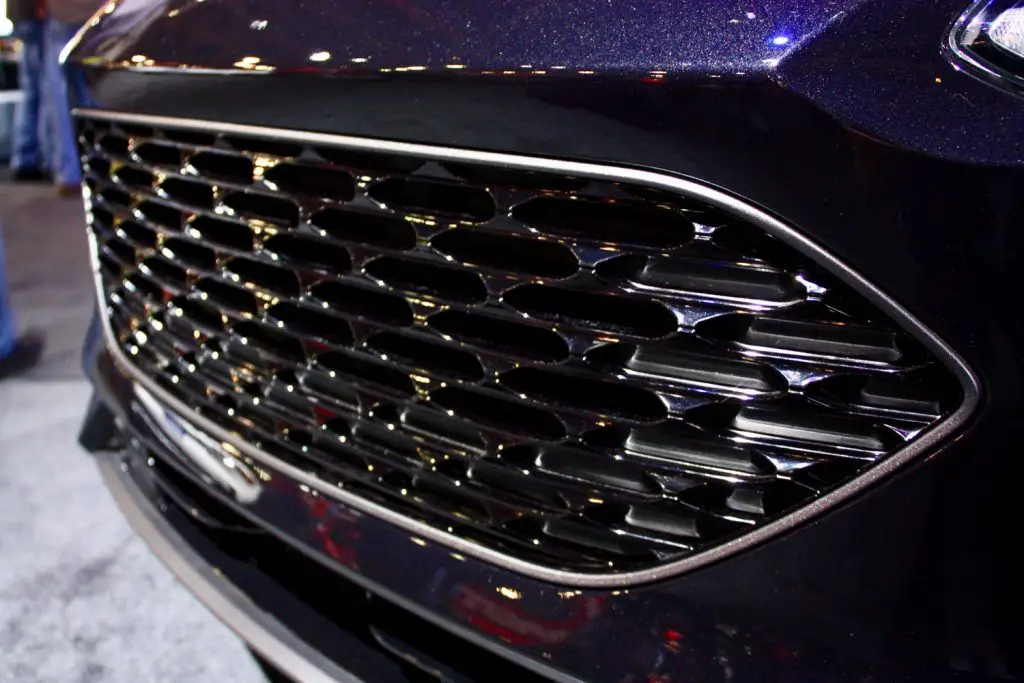 Yes, what you're about to see are trademarks, not patents or design patents where we'd typically expect to see these things, which is rather strange. Regardless, they were all filed on May 29th, 2020 in the goods and services category of "automobile grilles."
Design 1 – Trademark #88939675
The first of the Ford grille designs being trademarked features three horizontal bars with smaller vertical bars behind it, along with two prominent vertical openings on each side. This Ford grille appears to be similar to that of the last-gen F-150, although not exactly the same.
Design 2 – Trademark #88939672
The second Ford grille design resembles that of the current model F-Series Super Duty, with a thick surround and two bars. There are also C-shaped end pieces on each end that mimic Ford's current headlight design.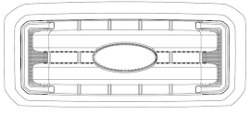 The next two Ford grille designs look like they could belong on some sort of SUV or crossover, based on its overall aesthetic.
Design 3 – Trademark #88939780
The first one utilizes a traditional mesh design that we've seen on several models in the past, like on the first-gen Ford Escape.
Design 4 – Trademark #88939806
The final Ford grille design is sloped on the sides, which means it likely won't be for the F-150, but possibly for a crossover or SUV. It's more of a classic and simple design, with a pair of horizontal bars running the width of the grille. It appears similar to that used on the last-generation Ford Explorer.
Are these Ford grille designs for current, past or future models? We're not quite sure at the moment, but we'll be here to tell you once we find out. In the meantime, be sure and subscribe to Ford Authority for the latest Ford news coverage.