Robots today do all sorts of things, from weld car parts to just plain entertain people. But decades ago, robots were touted as the "thing" of the future. Something that we'd see all over the place, and most expected everyone to actually own at least one robot that completed trivial tasks for them at home. But that vision never actually came true, much like how we're not all tooling around in flying cars these days. Automakers certainly participated in the whole robot craze back in the '60s, however, and there was actually a Ford robot named "Freddie."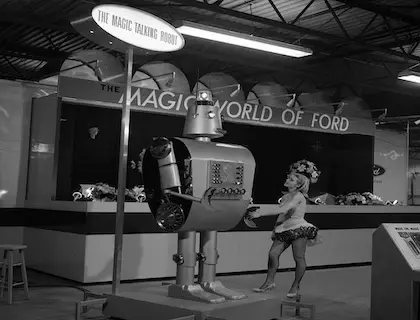 Freddie the Ford robot wasn't something that moved around or did much of anything, but it was a pretty cool spectacle for the many various car shows, shopping malls, and state fairs that it appeared at. But its first role was as a magician's assistant, in 1965, in a 15 minute performance at Ford's Magic World road show. Freddie also spawned a couple of robot "brothers" that joined it on its endeavors, where we imagine the family attracted a ton of interest.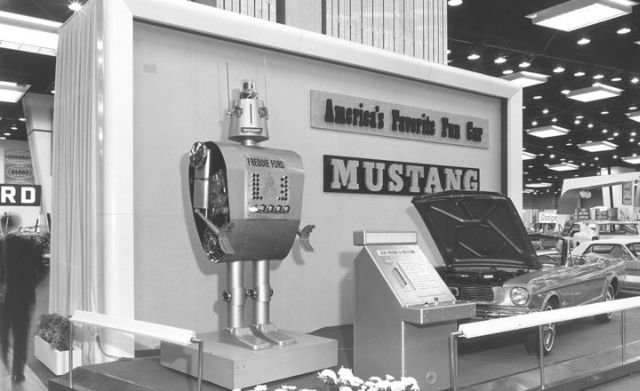 The 9 foot tall robots were all constructed from various Ford car parts, too. Freddie's design was inspired by a medieval knight in armor. It had radio antennas in his ears, Mustang parking lights in its eyes, and a Thunderbird's reverse light in its mouth, as well as a flashing light on the top of its head. The shoulder joints were made from hubcaps and the arms were made of resonators and pickup dampers.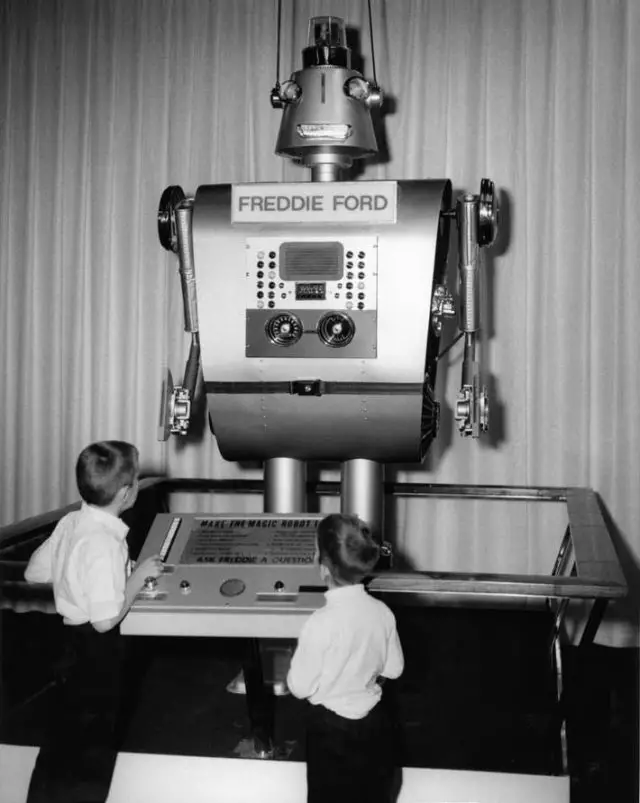 Freddie's hands were on brake shoes and its feet were trays of Mercury oil. Its sides were made of half a Comet engine complete with a carburetor. On the chest, it showed pressure, amperage, temperature, and fuel gauges for the Thunderbird. When turned on, the robot's indicators worked and it could even talk. This was an important feature, because Freddie educated its visitors on Ford's engineering prowess.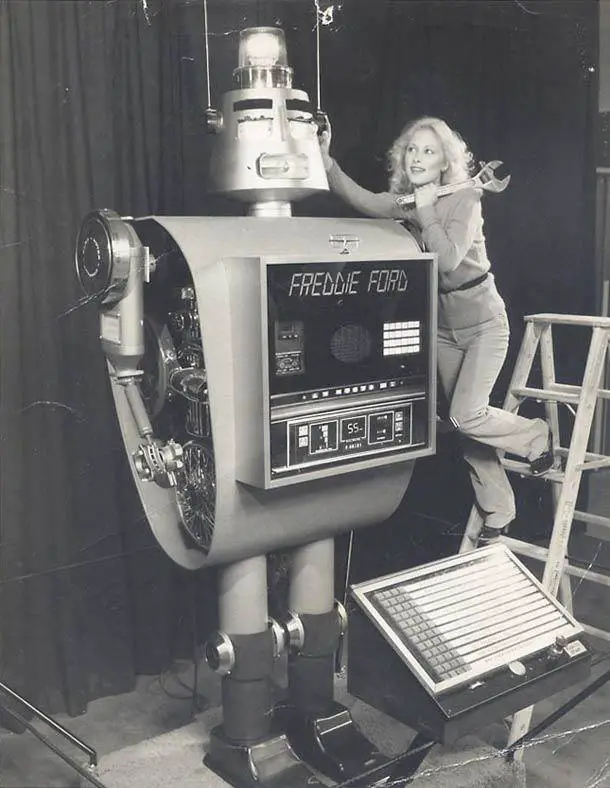 The next generation of Freddie the Ford robot was also constructed from all sorts of existing parts, including a Mustang speedometer with an odometer on its chest that recorded the miles as it spoke, an AM/FM radio, Mustang dashboard lights, and a seat belt. The robot's knees were built with Mustang fuel caps and its large feet were filled with oil tanks.
Today, Ford still keeps a version of Freddie in the archives at its world headquarters in Dearborn, Michigan. It still works, and even answers one of 12 pre-programmed questions about Ford products from 1982 when someone presses its buttons.
We'll have more cool historical stuff like this soon, so be sure to subscribe to Ford Authority for  around-the-clock Ford news coverage.