There was a time, just a few decades ago, when vans were the coolest vehicles on the block. Everybody wanted one, but it wasn't for their inherent utility. No, people back in the '70s wanted to buy vans because there was plenty of room for, well, activities in the back. Most of these groovy custom vans were stripped of their stock seats and fitted with shag carpet, beds, lava lamps, or whatever other crazy stuff was cool those days. And this 1974 Ford Econoline Custom we found for sale on Craigslist certainly fits that bill.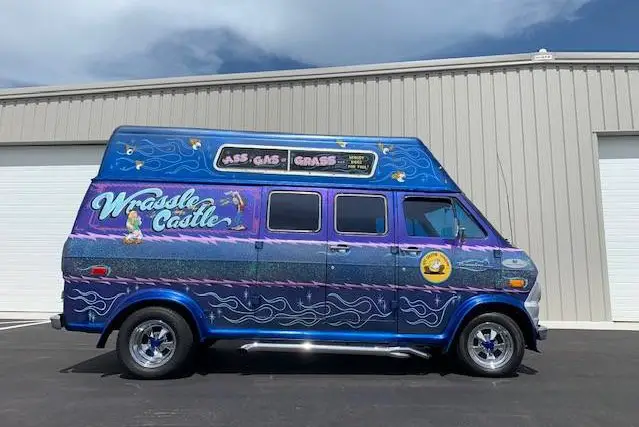 Commonly called "shaggin' wagons," vans from the '70s were basically just bedrooms on wheels. But it wasn't just the interior that received a slew of custom touches. The exteriors of these vans were designed to grab as much attention as possible, with wild custom themed paintwork and/or airbrushing, loud side pipes, and of course, mag wheels.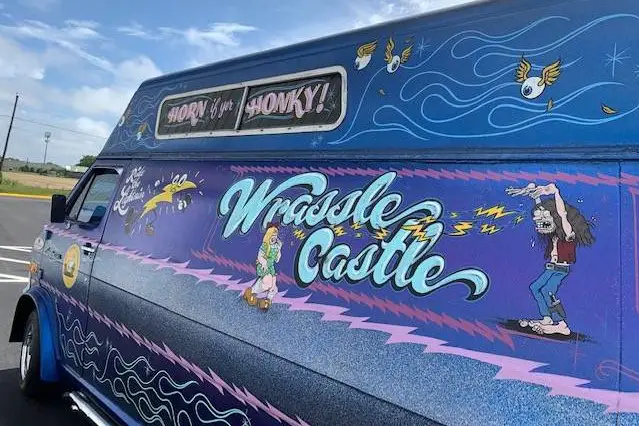 This Ford Econoline checks every single one of those boxes. It all starts with the crazy exterior, which is covered in metal flake candy paint and all sorts of graphics. Dubbed the "Wrassle Castle," this van makes zero attempt at hiding its intended purpose. And if no one gets the reference, there are additional clues scattered around the exterior.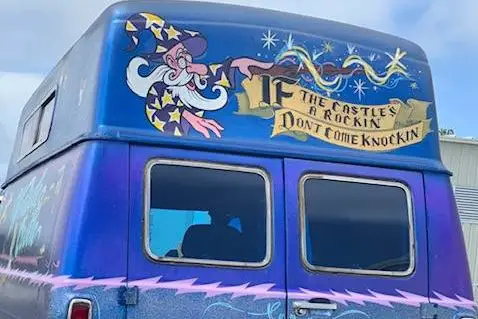 The inside is equally bodacious, with miles of shag carpet, velour, and other soft, velvety materials covering every surface. There's also a bed in the back, of course, which is propped up by a large speaker box filled with three subwoofers. Because, well, you know.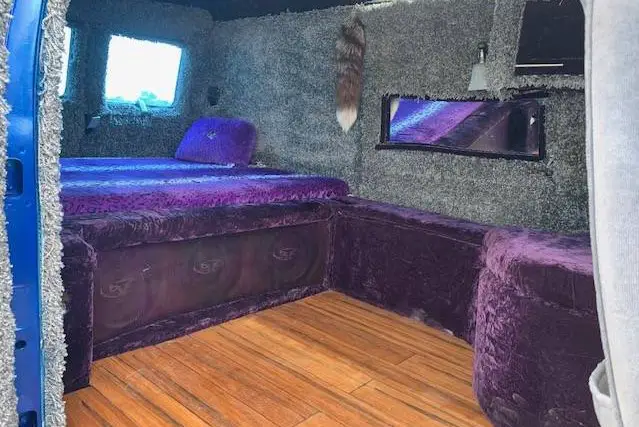 If the van's occupants are feeling extra "foxy," there's also a tail hanging nearby. Ticklish folks need not apply. We also spied a microwave in the rear of the van, which we presume is there in case someone gets the munchies.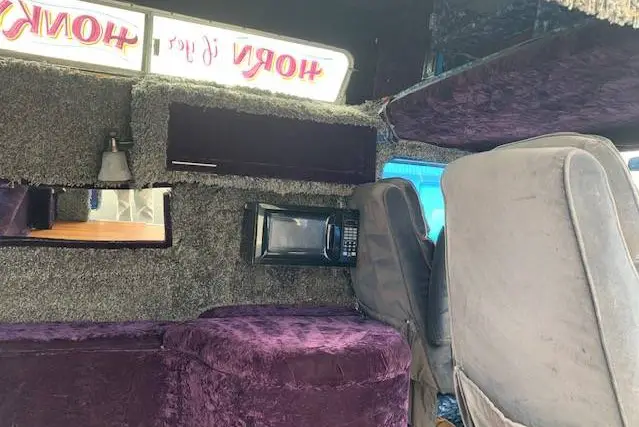 Vehicles just don't get much more representative of an era than this Ford Econoline, that's for sure. And for those that grew up with a shaggin' wagon of their own, we're betting it'll bring back some fond memories.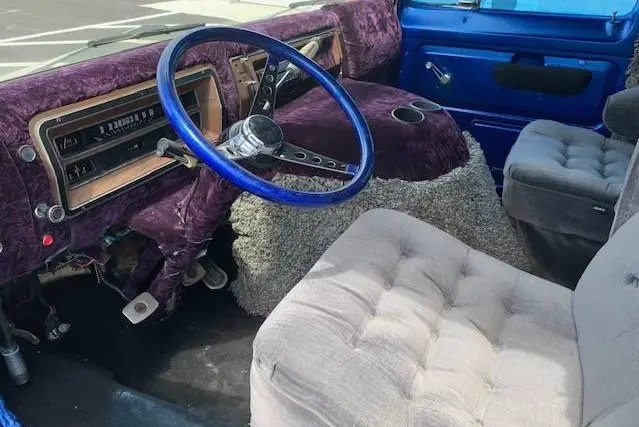 We'll have more groovy rides like this very soon, so be sure to subscribe to Ford Authority for around-the-clock Ford news coverage.