It's not like anyone was complaining about the Hennessey VelociRaptor powered by Ford's 3.5L EcoBoost V6. After all, the Texas tuner worked its magic on that machine in order to extract 600 horsepower and 622 pound-feet of torque from it, which is good enough to propel the truck to 60 miles-per-hour in just 4.2 seconds and do the quarter-mile in 12.9 seconds. But there's also a large contingent of folks who won't buy a truck that doesn't have a V8 under the hood. So for them, Hennessey has created a second-gen V8-powered Raptor, too.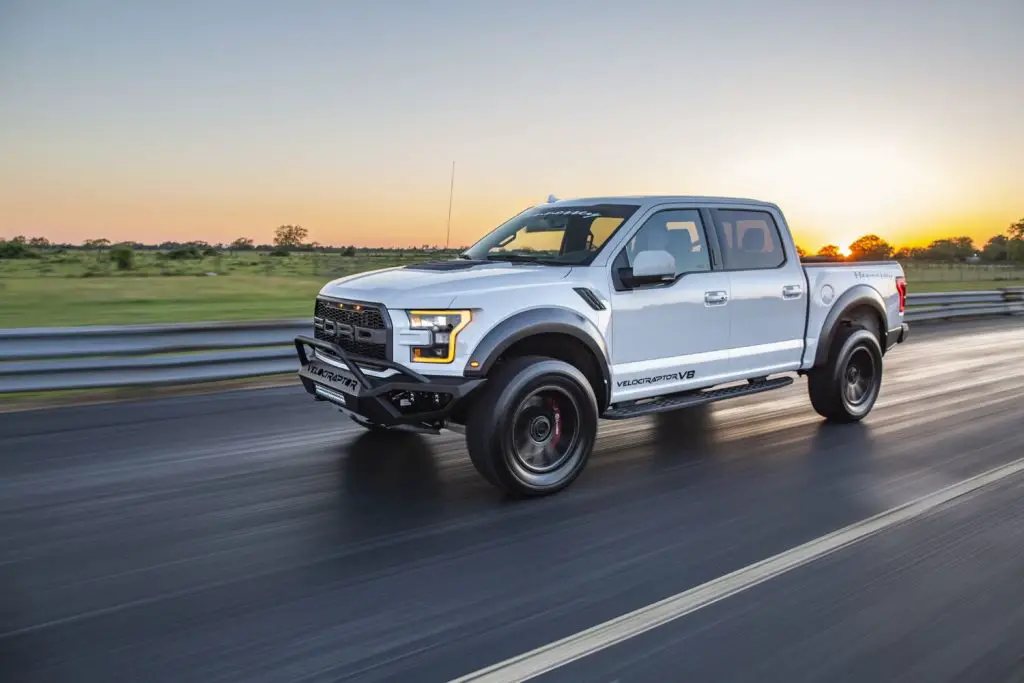 Of course, Hennessey also had to give its V8-powered Raptor more juice than the V6, just because. So it topped off Ford's 5.0L Coyote V8 with a 2.9L Whipple supercharger and gave it a fuel system upgrade, bigger injectors, an air-to-water intercooler, high-flow air induction, and a custom tune. The result – 758 horsepower, which gets this truck to 60 miles-per-hour in 4.1 seconds, and down the quarter-mile in just 12.2 seconds.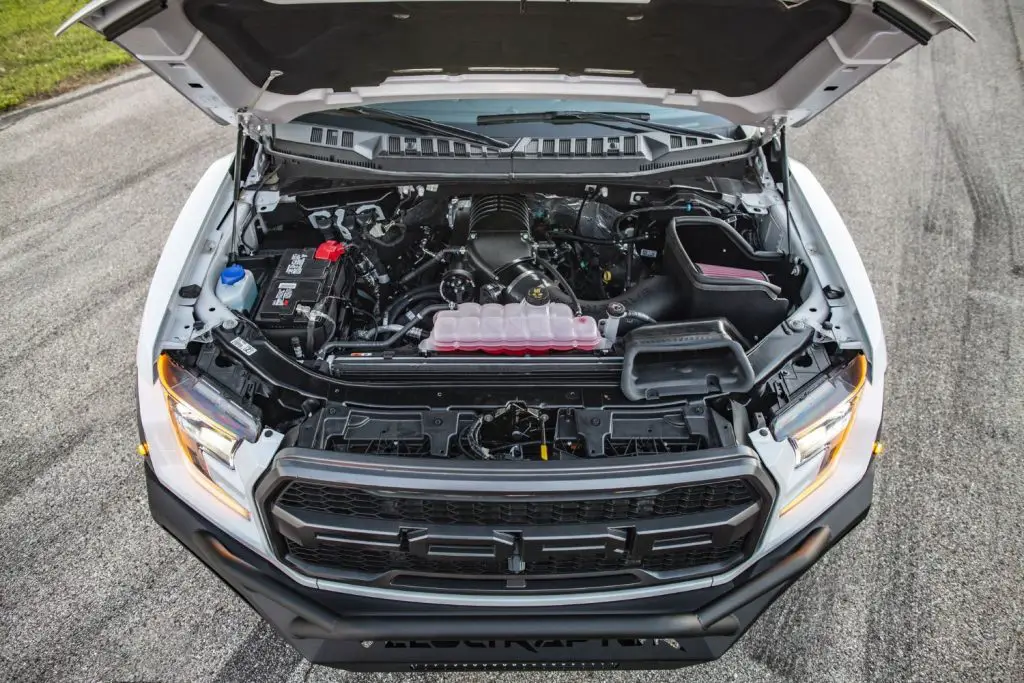 Of course, Hennessey had to also add some interior and exterior touches to give the V8-powered Raptor a bit more presence. So it's fitted with lots of Hennessey badges inside and out, VelociRaptor V8 badges on the exterior, Hennessey embroidered headrests for the seats, and an individually-numbered plaque.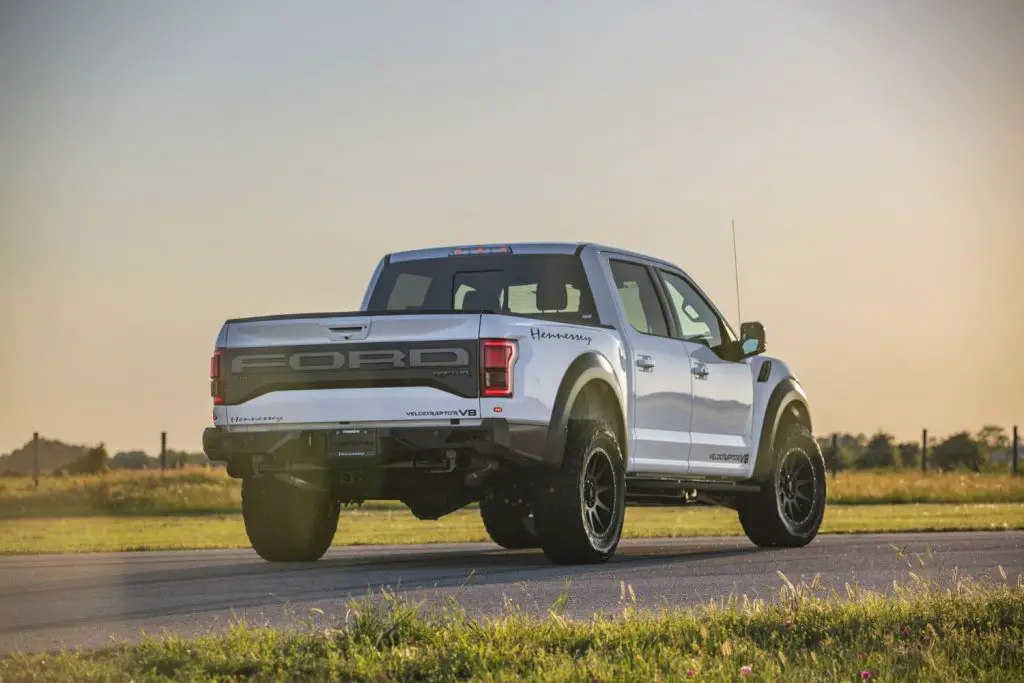 For those who want more, Hennessey also offers a series of additional exterior upgrades for its V8-powered Raptor. They include a VelociRaptor front bumper with LED lighting, a VelociRaptor rear bumper, 20 inch Hennessey 10 spoke wheels, 35 inch Toyo off-road tires, and a front suspension leveling kit.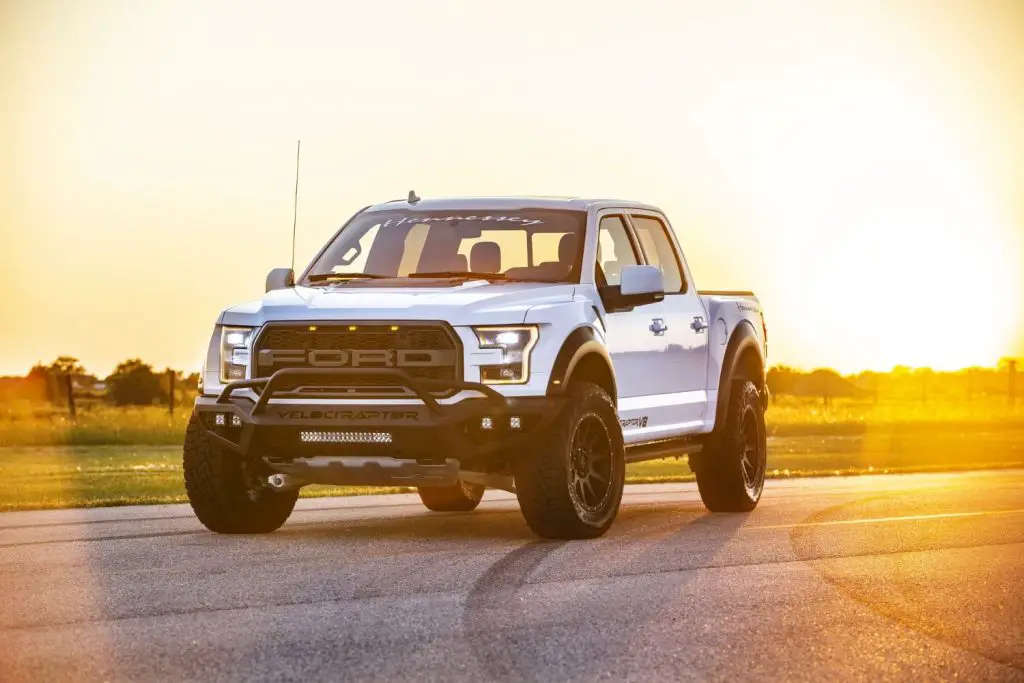 Personally, we're just happy to see Hennessey putting V8s in the second-gen Raptor, mainly because we feel like it should be available with one to begin with. But as we've seen time and time again in the past, whether it's a want or a need, the aftermarket is there to fill it.
We'll have more cool trucks like this soon, so be sure and subscribe to Ford Authority for the latest Ford F-Series news, Ford F-150 news, and continuous Ford news coverage.