From the minute Ford's newly-formed Special Vehicles Team (SVT) introduced the Ford Mustang Cobra in 1993, enthusiasts fell in love. SVT continued making magic with the introduction of the SN95 version of the Cobra, a run that eventually culminated with the legendary 2003/2004 New Edge Terminator cars. But one of the coolest machines SVT ever came up with was the 1996 Mystic Cobra.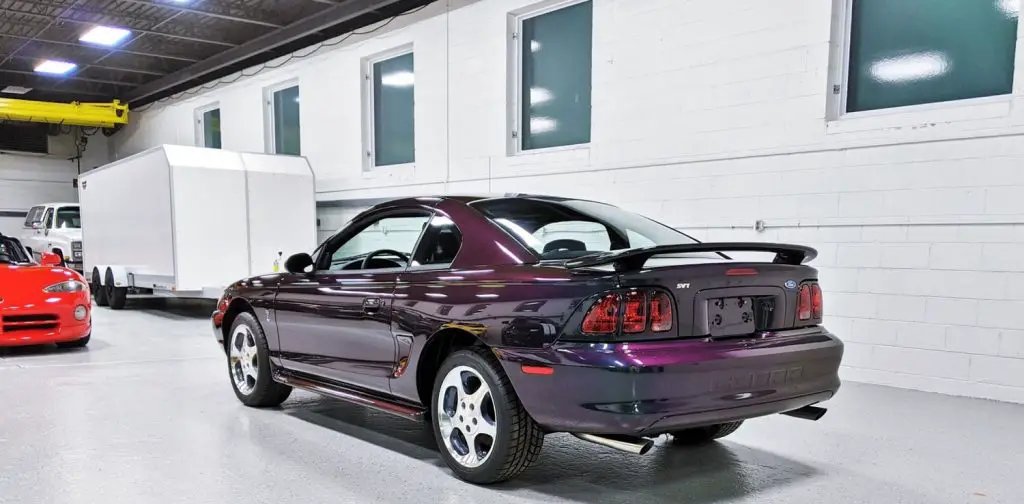 The Mystic Cobra was the very first production vehicle ever to be offered with a color-shifting paint option. The Mystic Metallic paint was an $815 option and took BASF three years to develop, and it was nonetheless stunning to see in person. Depending on how the light hits it, the paint depicts shades of purple, green, teal, gold, and copper, which left a lasting impression on enthusiasts that persists to this day.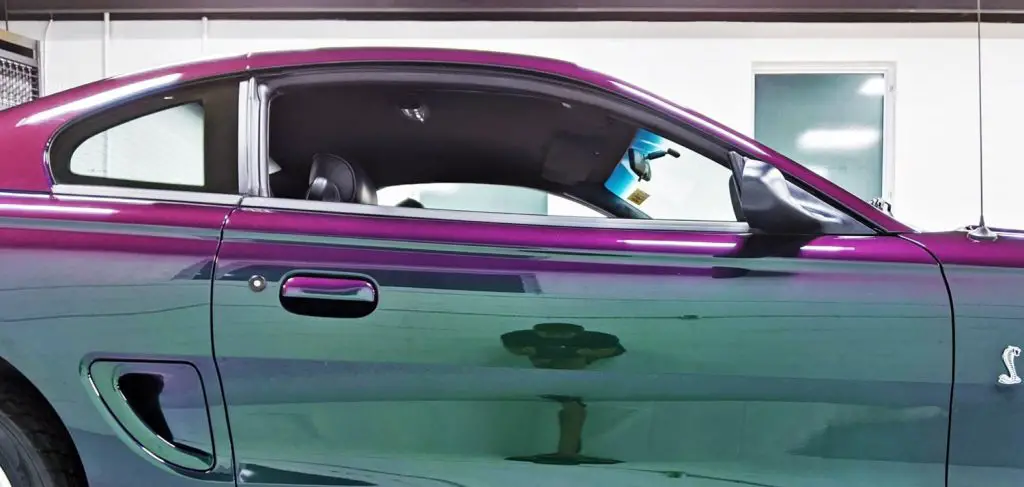 Ultimately, 2,000 of the 7,496 Cobras built in 1996 were painted Mystic Metallic, making them a fairly rare sight today. Many of them remain in very good condition, as a lot of owners treated these cars like a proper collectible. But it's doubtful that any measure up to this amazing example, #190 of 2,000, that's currently for sale at Vintique Motors.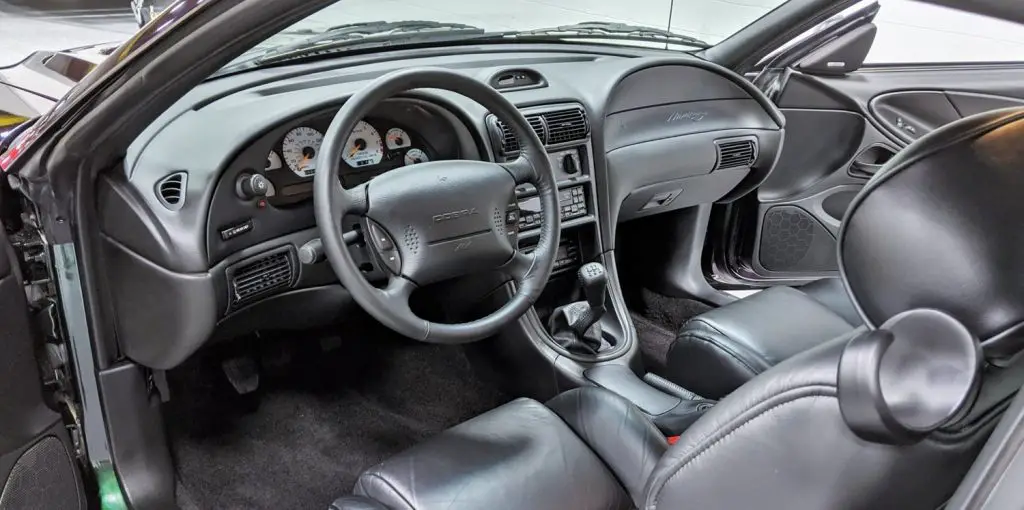 That's because this special Mystique Cobra has a mere 7 miles showing on the odometer. It was originally ordered and delivered new at Pat Milliken Ford in Redford, Michigan, before being stored away by its owner and kept out of the limelight all these years. Essentially factory-fresh, it even still wears the original plastic covering on the seats and steering wheel, as well as the original paper floor mat coverings.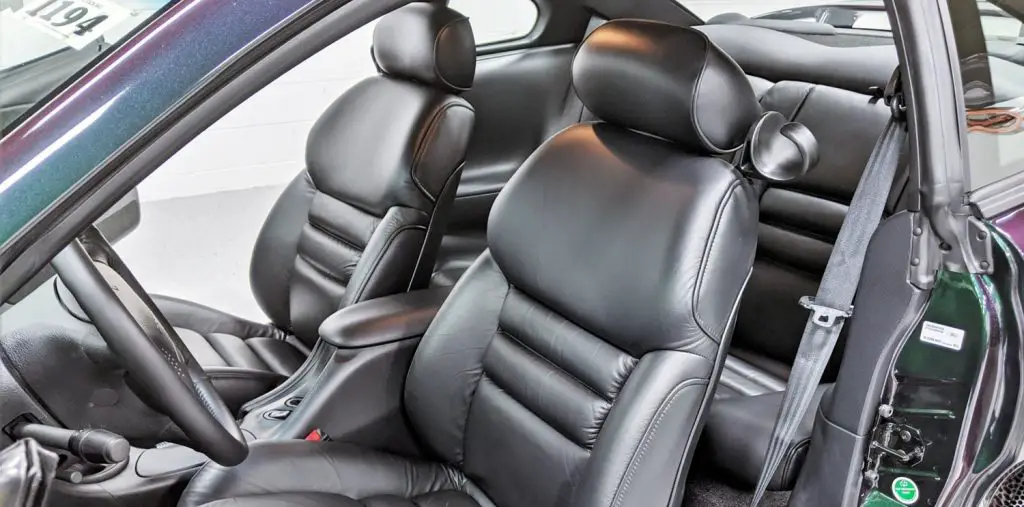 This particular Cobra is also well-optioned with the Preferred Equipment Package 250A that included a CD player, the Mach 460 sound system, and a factory alarm system. Every single piece of documentation we'd expect from such a car is present, including all of the original paperwork, keys, and even the original battery.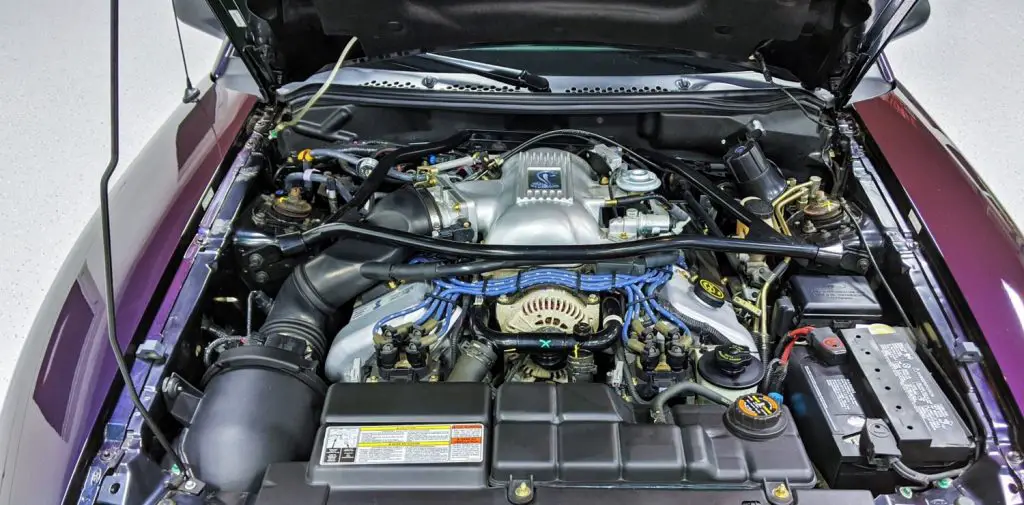 We can't think of a more appropriate car to attach the words "time capsule" to. And one day, we imagine that this Mystic Cobra will be on display in some museum, helping to tell its fascinating story to an entirely new generation that wasn't around to witness it the first time.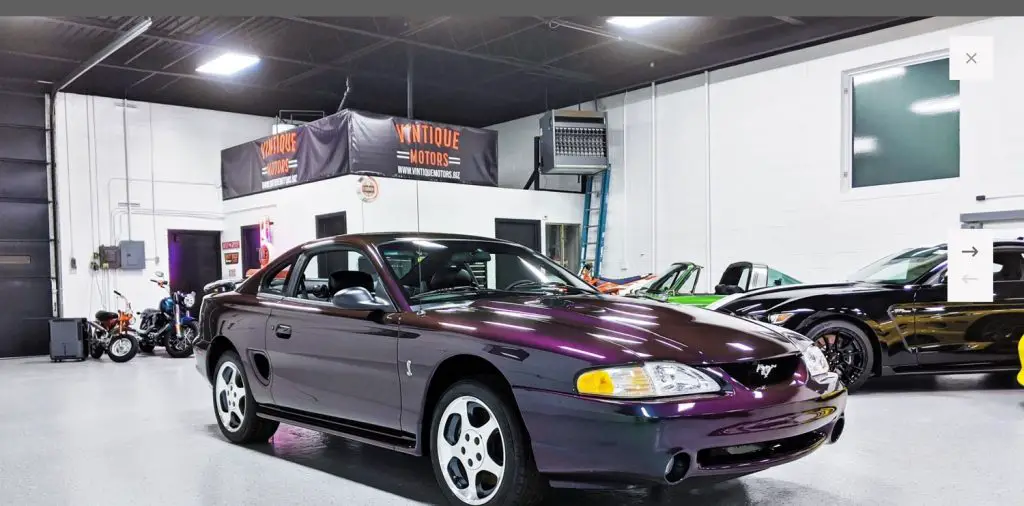 We'll have more cool rides like this soon, so be sure to subscribe to Ford Authority for more Ford Mustang news and around-the-clock Ford news coverage.