Perhaps the biggest gripe anyone has against all-electric vehicles is range. After an EV's batteries are depleted, it generally takes a little time to recharge them. Or at least much longer than it takes to fill up a gas tank. This makes taking long trips in an EV rather difficult and time consuming, and no one wants to deal with that. So to help new electric vehicle adopters better plan their trips, Ford has come out with a nifty new tool that helps accurately predict Mach-E range.
The feature is called Intelligent Range, and it calculates Mach-E range based on past driver behavior and forecasted weather conditions. It can even take advantage of the cloud to predict how much energy will be used in the future. The vehicle battery system reports how much energy is available, while the powertrain module tracks how much energy is being used. Warmer or colder weather can impact range, so Intelligent Range takes that into consideration as well and updates estimated range along the way.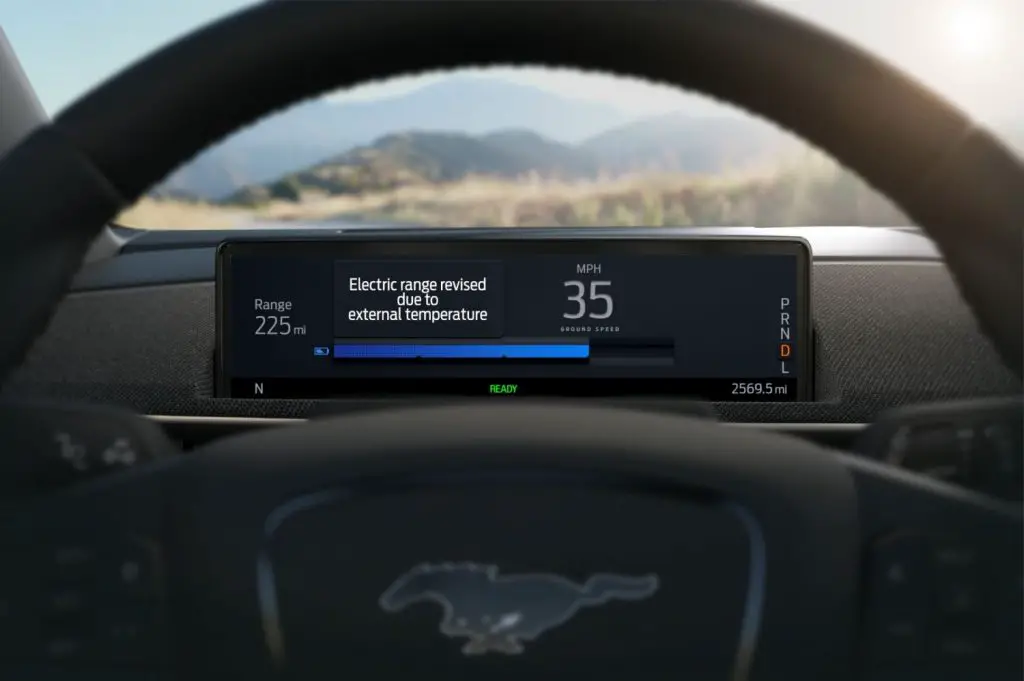 Those who choose to share their range information with Ford can also help improve estimates considerably. The Mach-E can track how much energy is used in different circumstances, including varying speed, terrain, and climate conditions, so it can use fleet averages across all owners improve range estimates.
Even better, if range is impacted notably by any number of factors at the start of a trip, customers will receive a notification in their cluster highlighting the new range estimate and details about why the estimate changed.
In case a Mustang Mach-E does run out of charge, the Ford Roadside Assistance program will tow customers free of charge to anywhere they want to go within 35 miles.  If a customer is home, or if the nearest charge station or dealership is more than 35 miles away, they will be taken to the closest location available.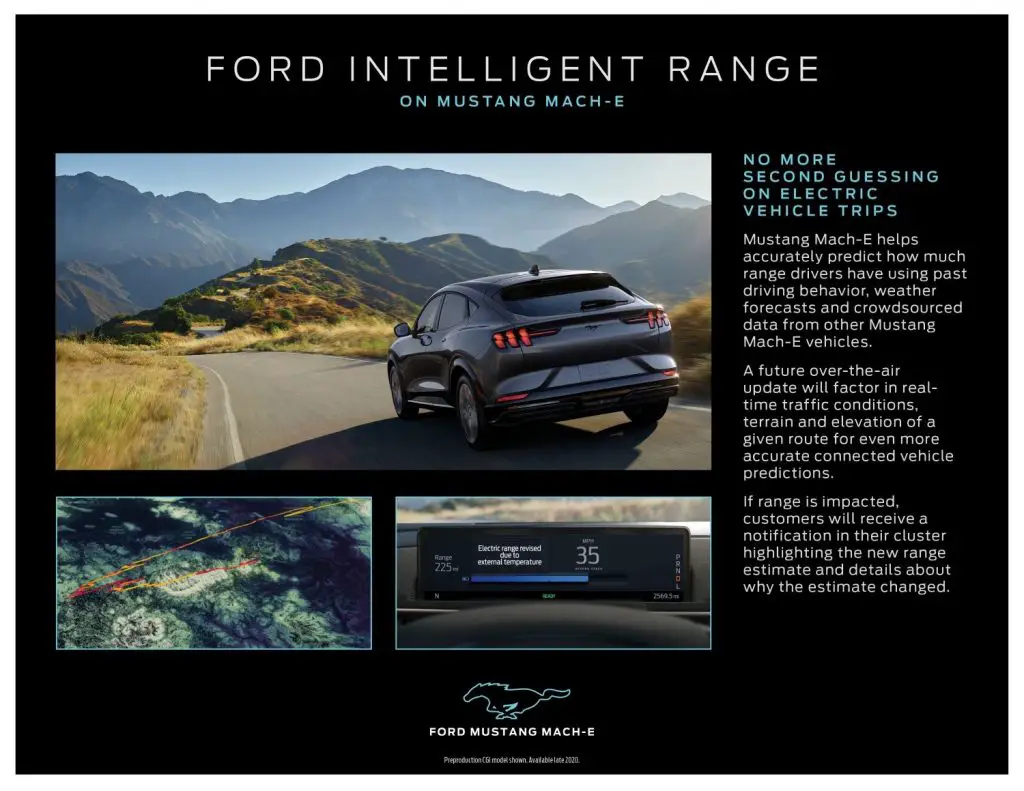 Over time, Intelligent Range will be upgraded via over-the-air updates, which will only help to improve Mach-E range data over time. One planned future update also includes the ability to factor in real-time traffic conditions, road slope, the terrain and elevation of a given route, and the temperature at a driver's final destination.
This is all in addition to a nifty quick-charging capability that allows Mach-E owners to add up to 61 miles of range in just 10 minutes. Buyers of Ford's first-ever all-electric SUV will also receive up to five free charges at Electrify America stations across the U.S. when they take delivery of their new vehicle later this year.
We'll have much more on the Mach-E very soon, so be sure and subscribe to Ford Authority for more Mustang Mach-E news and 24/7 Ford news coverage.