Ken Block quite literally lives the dream of every automotive enthusiast. He gets to drive awesome cars all day like a maniac, commission the cars of his dreams to be built, and even teach his daughter how to drift his Mk2 Ford Escort at the Utah Motorsports Campus, all while inspiring others to do the same. But while towing that same car to that same place in his 2019 Ford F-450 Super Duty dually recently, Block had sort of an epiphany – would his 8,000+ pound Ford tow rig be able to drift, too?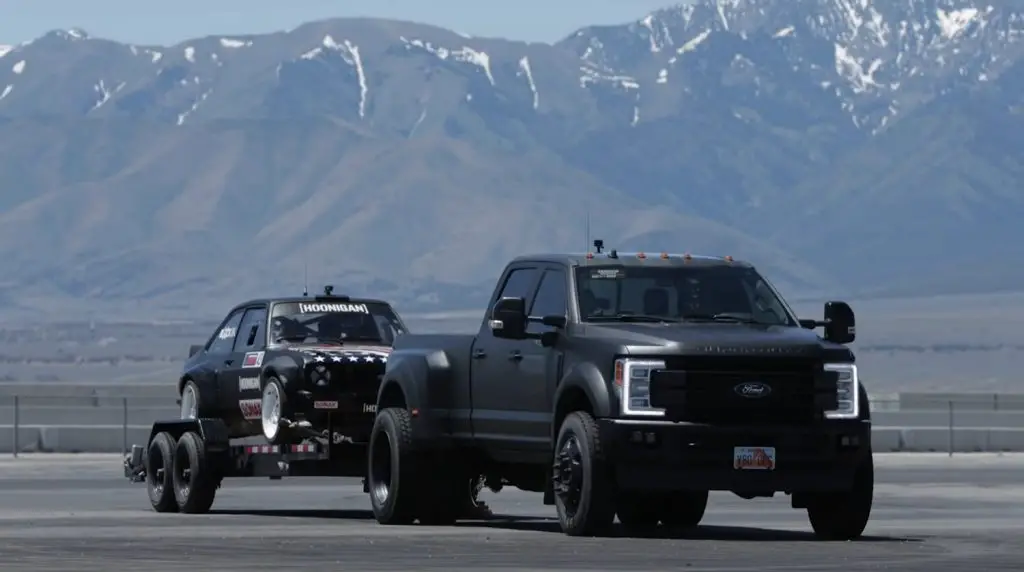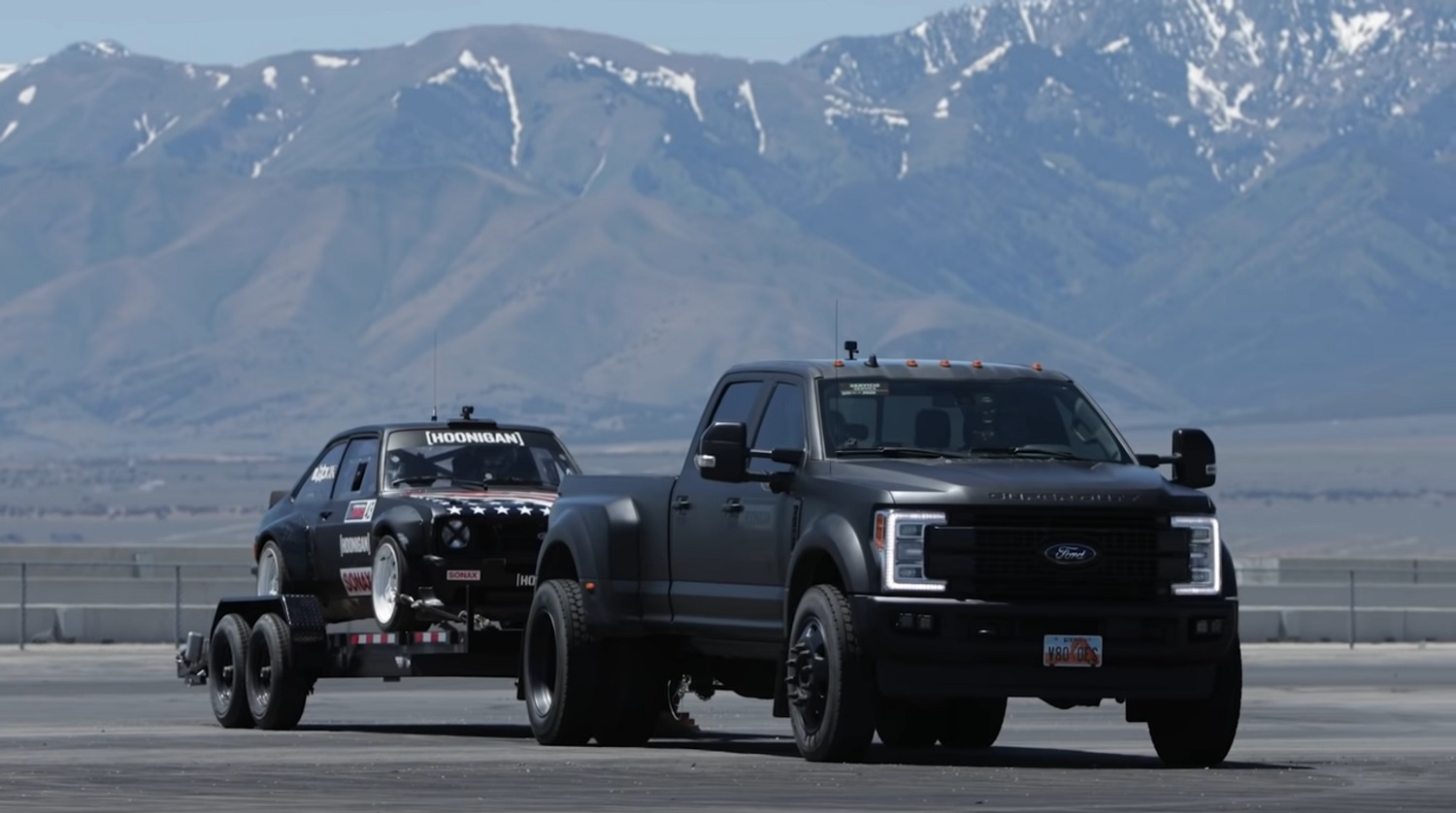 The stock Ford F-450 certainly has plenty of guts, courtesy of its 6.7L Power Stroke diesel, rated at 450 horsepower and a stump-pulling 935 pound-feet of torque that's nearly enough to reverse the earth's rotation. At first, the plan was to do a simultaneous drift with the Escort and the Super Duty, but the car quickly snaps an axle shaft and puts an end to that idea.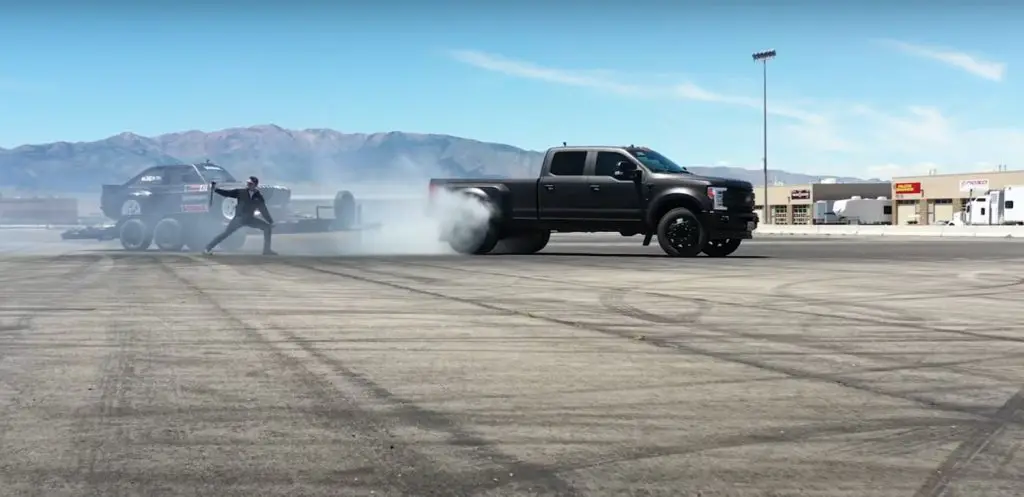 Thus, Block is left with nothing more than his giant Ford F-450 and a dream. Despite prior thoughts about fabricating some sort of handbrake for the truck, Block realizes that it's not really needed to generate enough tire smoke to tee off a group of environmentalists. And it's almost artistic to watch the gargantuan Ford dually slide around as gracefully as a ballerina.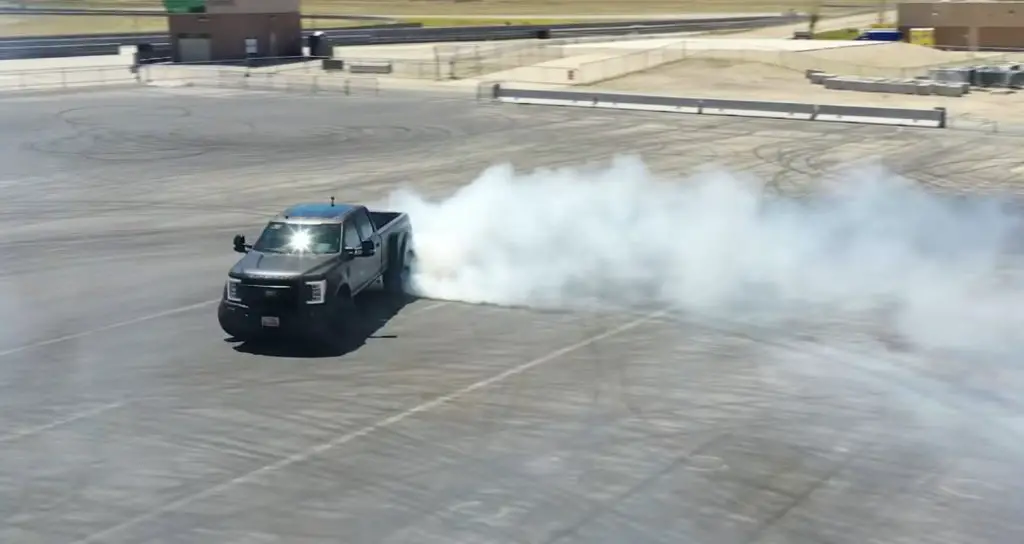 Third gear turns out to be the sweet spot, and it does take some time for the Power Stroke's turbo to spool up, which isn't particularly ideal for drifting. Even so, The Blue Oval didn't design these trucks as drift machines. Heck, drifting is probably one of the very last things on the minds of priorities of product planners, designers and engineers that are responsible for bringing production Ford vehicles to market.
But for anyone wondering if their big dollar, Ford dually is capable of sliding around and destroying four rear tires at once, well, the answer is a resounding yes.