Over the years, Ken Block has given car enthusiasts a plethora of amazing builds and videos to consume. That includes, of course, the legendary Gymkhana series, which depicts Block ripping through various cities behind the wheel of his many eclectic rides. We also got a fascinating look at all the work that went into making these videos via Amazon's The Gymkhana Files back in 2018. Now, Block is doing the same thing for his hill climbing antics with The Climbkhana Files.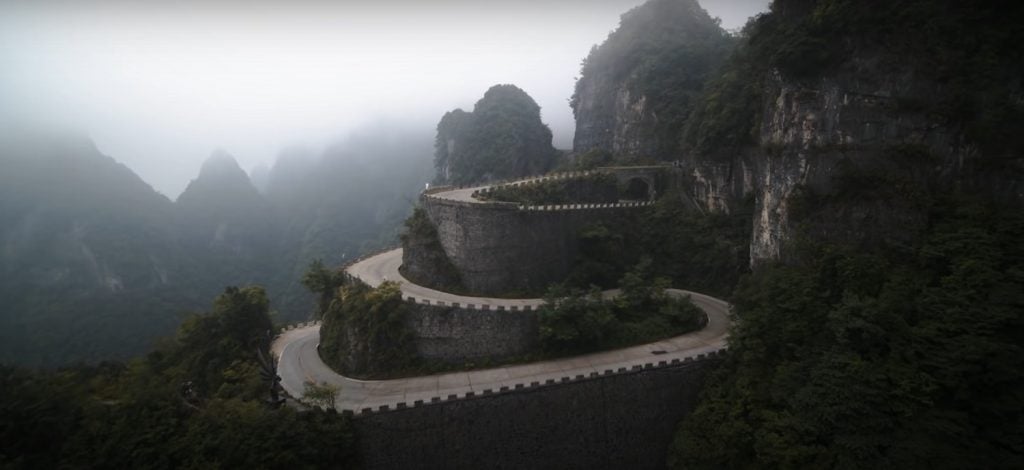 As we might imagine, filming Climbkhana was much more dangerous than the inner city hooning that took place in the Gymkhana series. Because, well, Block was sliding around mountain roads at the legendary Pikes Peak. Many of which are at a rather high elevation with no guardrail or other barrier protecting man and machine from imminent doom. But at least the roads leading up Pikes Peak, which were originally made of dirt, are now paved.
For Climbkhana 2, Block and his film crew headed to China to tackle the equally dangerous roads of Tianmen Mountain. There was one particular slice of road in that region that featured a very unique combination of hairpin turns that appealed to Block. However, China's government has deemed that stretch too dangerous for the general public, and it's typically reserved only for buses.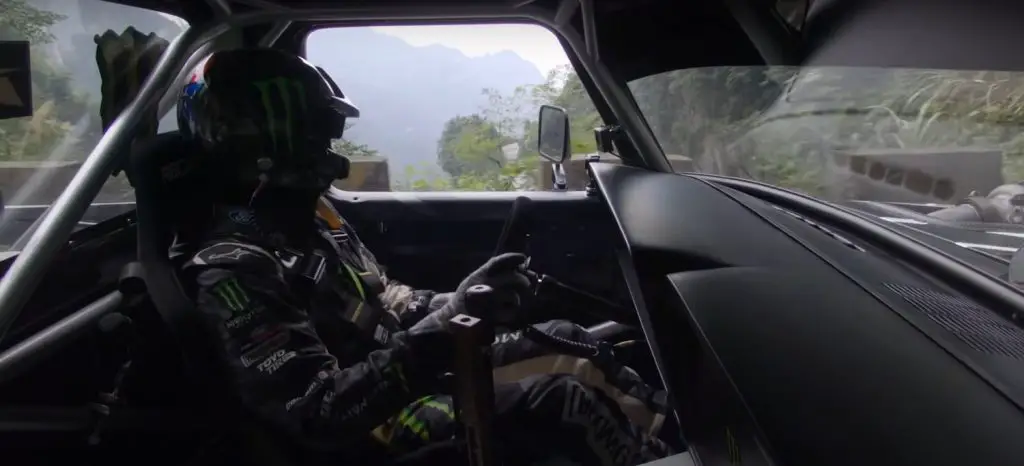 This meant that the crew didn't have as many chances to attempt running up the dangerous road. Regardless, they packed everything up in containers and shipped it to China, including Block's 1977 Ford F-150 known as the Hoonitruck. On the ascent up the mountain, Block's crew was already nervous, with one of them even admitting that he was sweating profusely after merely looking down.
The video leaves us at this point, as the crew begins to set up to film what would prove to be the most difficult video they'd ever done. But worry not – this is just the first of the three-part series The Climbkhana Files, so there's even more epic action to come.
We'll have more on this fascinating video series soon, so be sure to subscribe to Ford Authority for non-stop Ford news coverage.