It was a mere few days ago that Ford gave us our first look at the reborn 2021 Mustang Mach 1, along with a few interesting tidbits of information about the car. But now, our spies have caught a Mustang Mach 1 prototype out in the wild. These new shots give us a much more comprehensive look at what we can expect from the new Mach 1, but it also has some peculiar features worth mentioning, too.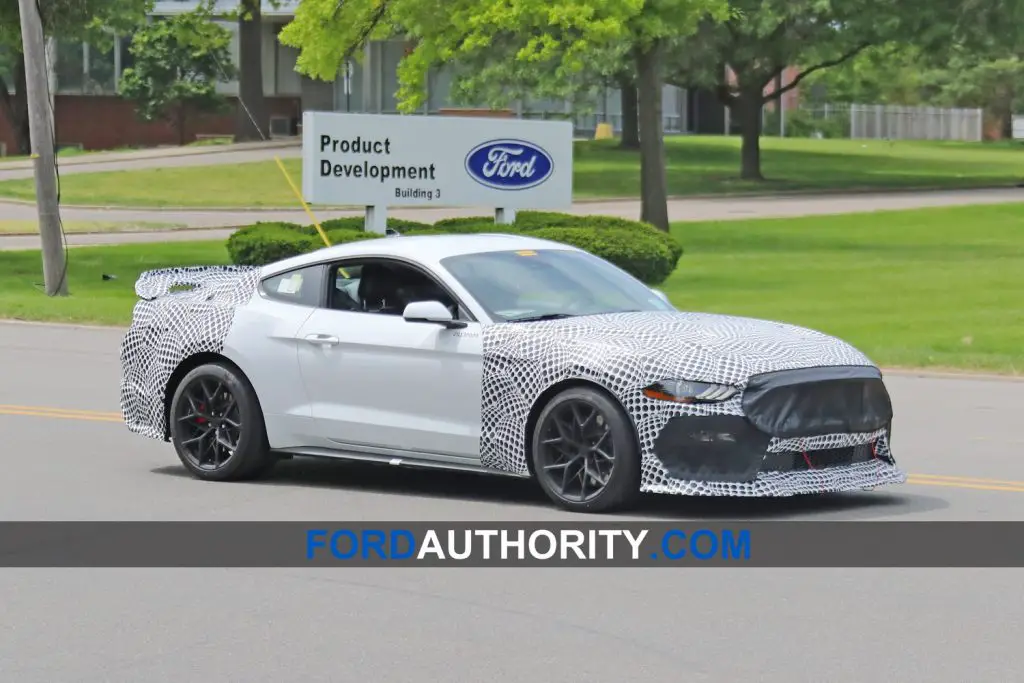 This Mach 1 prototype is nearly identical to the one Ford showed us, right down to the exact same wheels. It's covered in some rather thin camo, albeit slightly different than the previous car. This example wears a black covering over the grille and lower air intakes, which is clearly designed to disguise what is likely an updated front end design. The prototype that Ford showed us had a distinct pair of air intakes/fog lights placed at each end of the grille.
Out back, this prototype wears the same unique wing and diffuser, but the rest is heavily camouflaged and any potential differences are difficult to discern from other Ford Mustang models.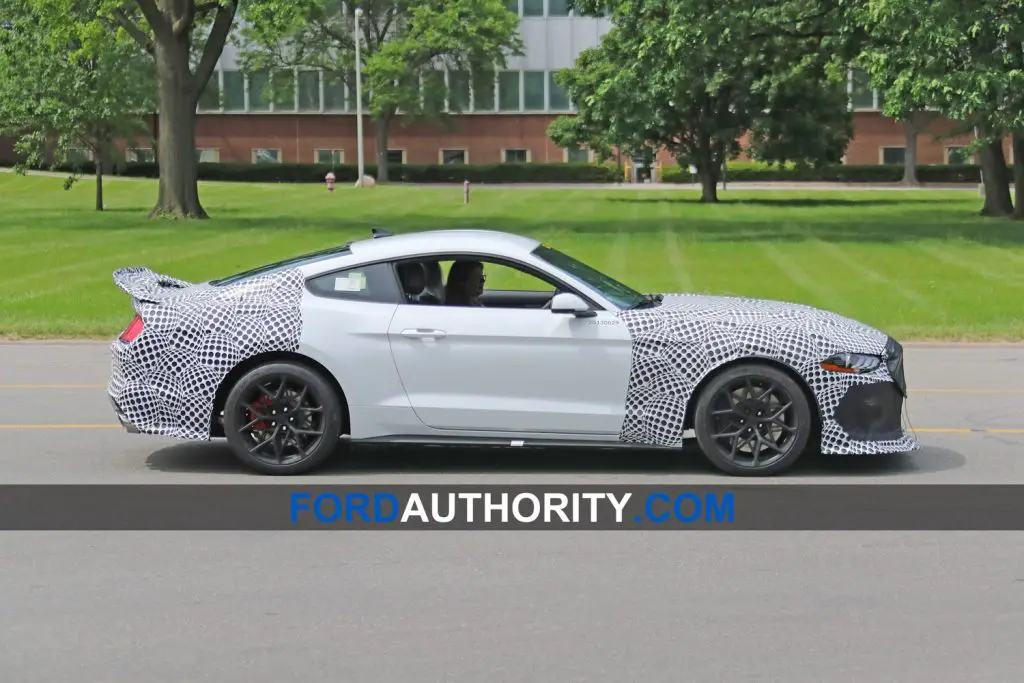 However, our spies did notice some very strange things going on in the interior of this Mustang Mach 1 prototype.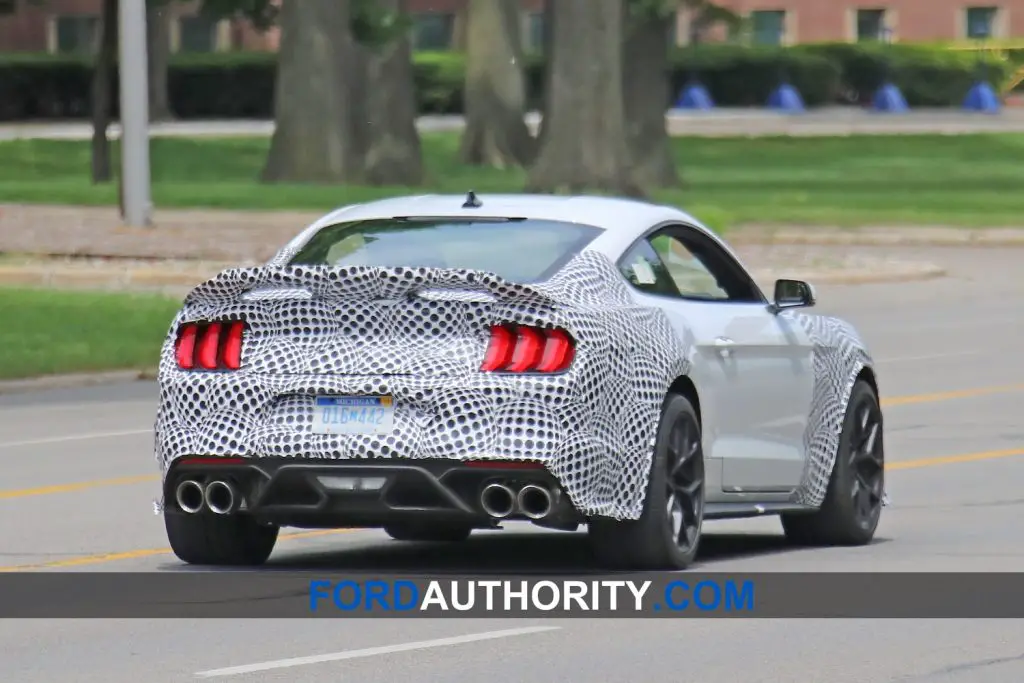 While we would expect to see a Mach 1 badge on the steering wheel (along with other parts of the interior), this prototype has a Bullitt badge instead. Look down a little, and we can see that it also has the same six-speed manual shift knob as the Bullitt.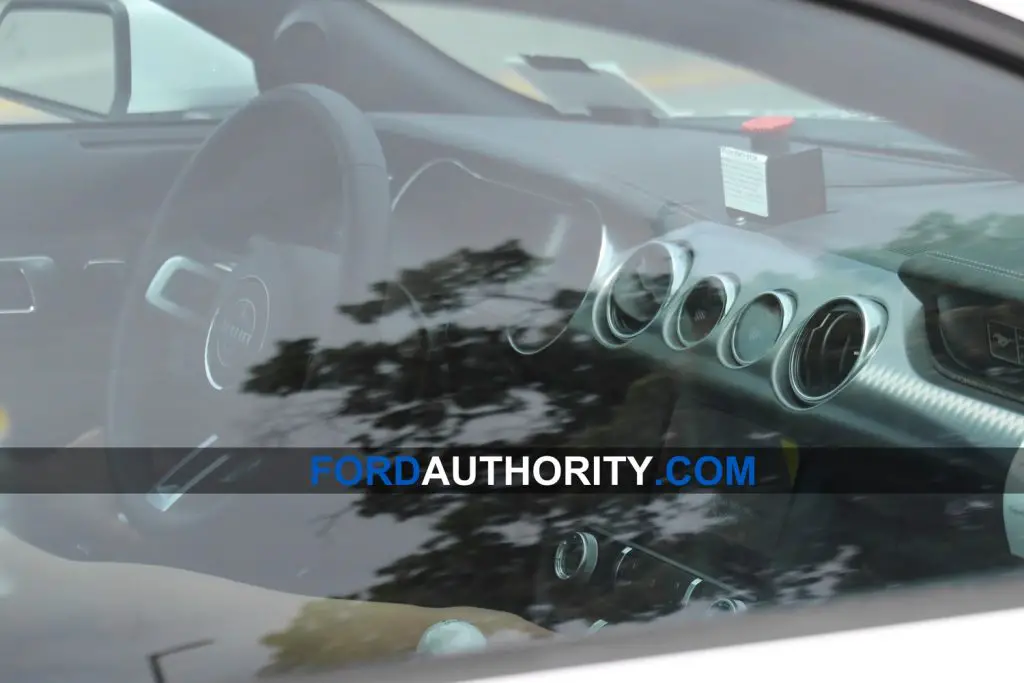 It's safe to assume that Ford simply reached into its parts bin to put together this prototype, and likely hasn't produced any Mach 1 trim pieces just yet. Or perhaps they built this prototype using a Bullitt as a base, since the Mach 1 will expound upon that model. Either way, it's certainly interesting, nonetheless. Both the Bullitt and Shelby GT350 are going to be replaced by the Mustang Mach 1 for 2021, so perhaps Ford has some extra parts laying around in its rather expansive bin.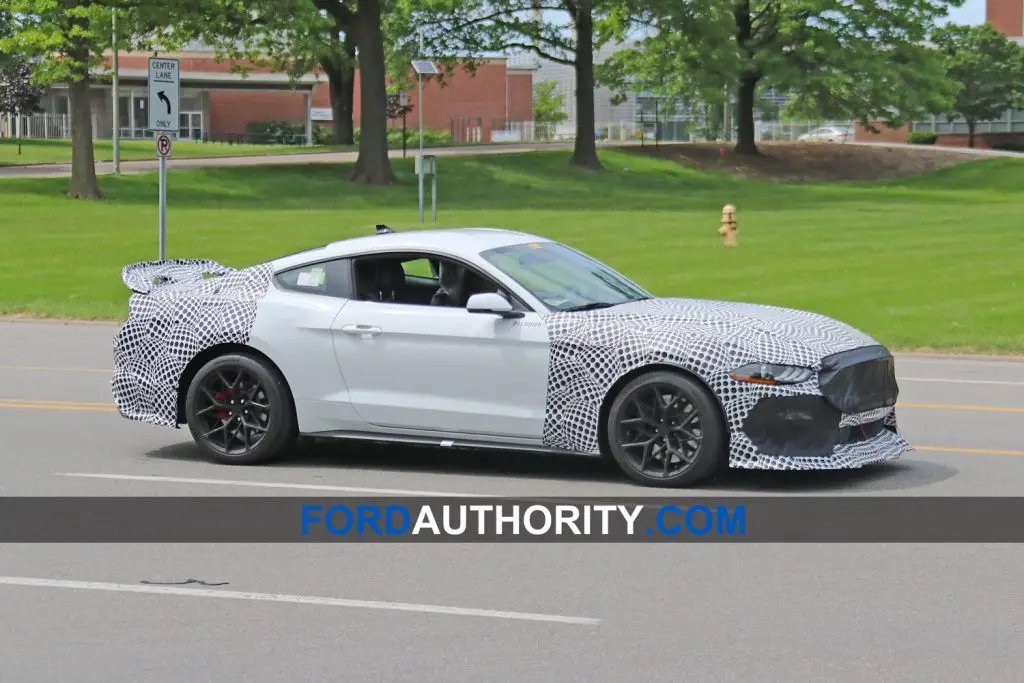 The Mustang Mach 1 will be powered by Ford's glorious 5.0L Coyote V8 engine, which is rumored by sources to be pushing around 500 horsepower and 450 pound-feet of torque. As seen in these photos, it will come equipped with a 6-speed manual transmission. Ford's 10-speed automatic transmission might be offered as an option, but this has yet to be confirmed. The prototype wears a set of Michelin Pilot Sport Cup 2 tires measuring in at 305/30ZR19 in the front and an unspecified size at the rear, and some big Brembo brakes.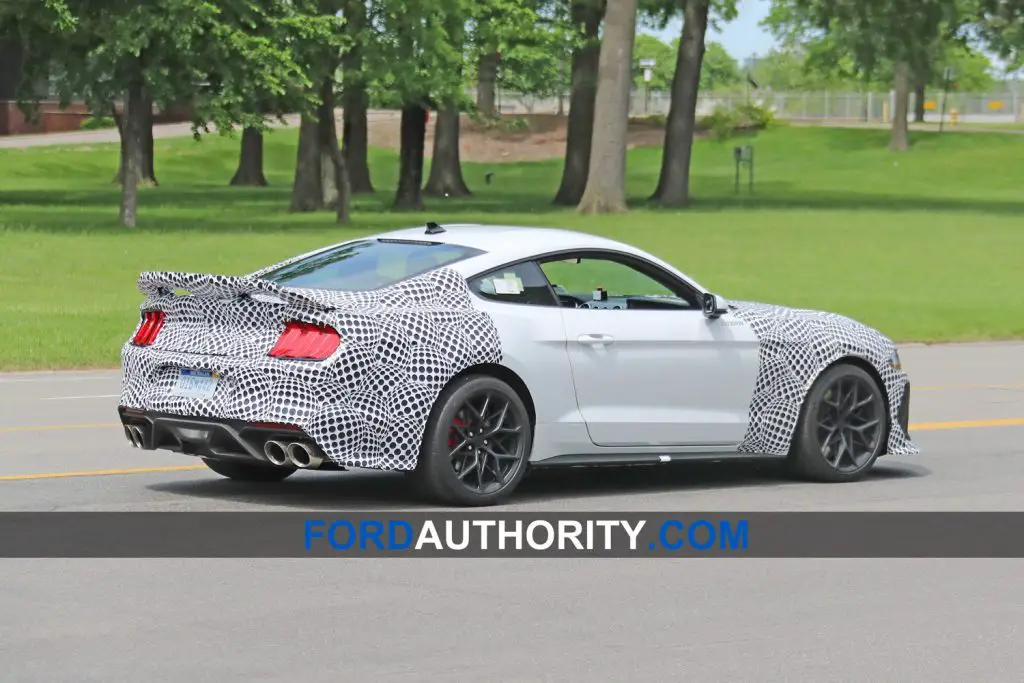 In its teaser, Ford called the new Mach 1 "the most track-capable 5.0L Mustang ever" and promises it will be the "epitome of naturally-aspirated 5.0L V8 performance." It will be positioned between the Mustang GT and Shelby GT500 in the pony car lineup. The Mustang Mach 1 will launch for the 2021 model year, and we can expect an official debut in the third quarter of 2020.
We'll have much more on the new Mach 1 soon, so be sure to subscribe to Ford Authority for more Ford Mustang news and non-stop Ford news coverage.