Just a couple of weeks ago, we reported on rumors that the 2021 Ford Bronco might come equipped with a seven-speed manual transmission. Even better, one of the gears on that old school stick shift would be a granny gear of sorts, one with a very high gear ratio specifically designed to maximize torque at low speed. Now, TFL has acquired some new 2021 Bronco spy shots that seem to confirm this information, along with some other interesting details.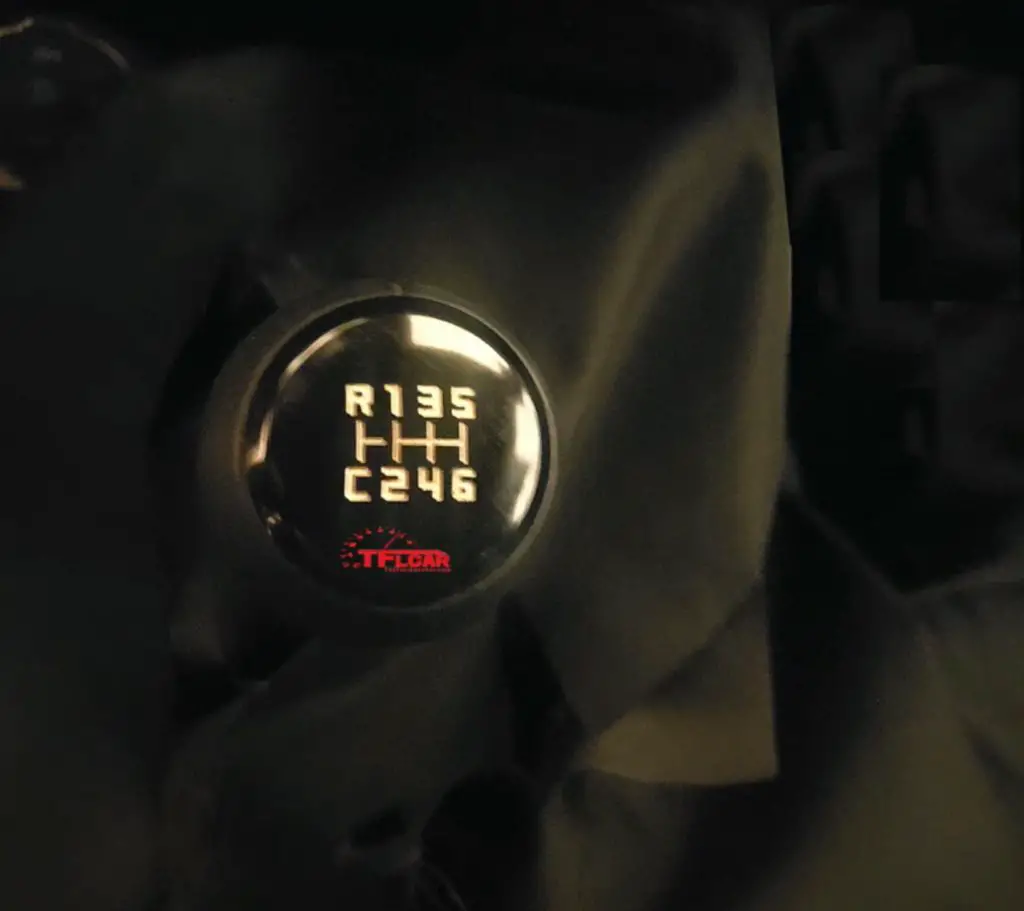 The first of these Bronco spy shots is a clear overhead view of what is said to be the shift knob for the new model's seven-speed transmission. On it, we can clearly see the presence of a reverse gear, along with six forward gears. However, directly below the reverse gear is a "C," which likely stands for crawl or crawling gear.
This confirms what we already believed, and that's the fact that the new Bronco will utilize this special low gear for off-roading at times when the driver might need some more low-end torque to get out of a sticky, low traction situation. And when the driver is on normal roads, they can simply use the six forward gears and reverse gear as normal. For those who don't want a manual, the Bronco is also expected to come with an optional 10-speed automatic transmision.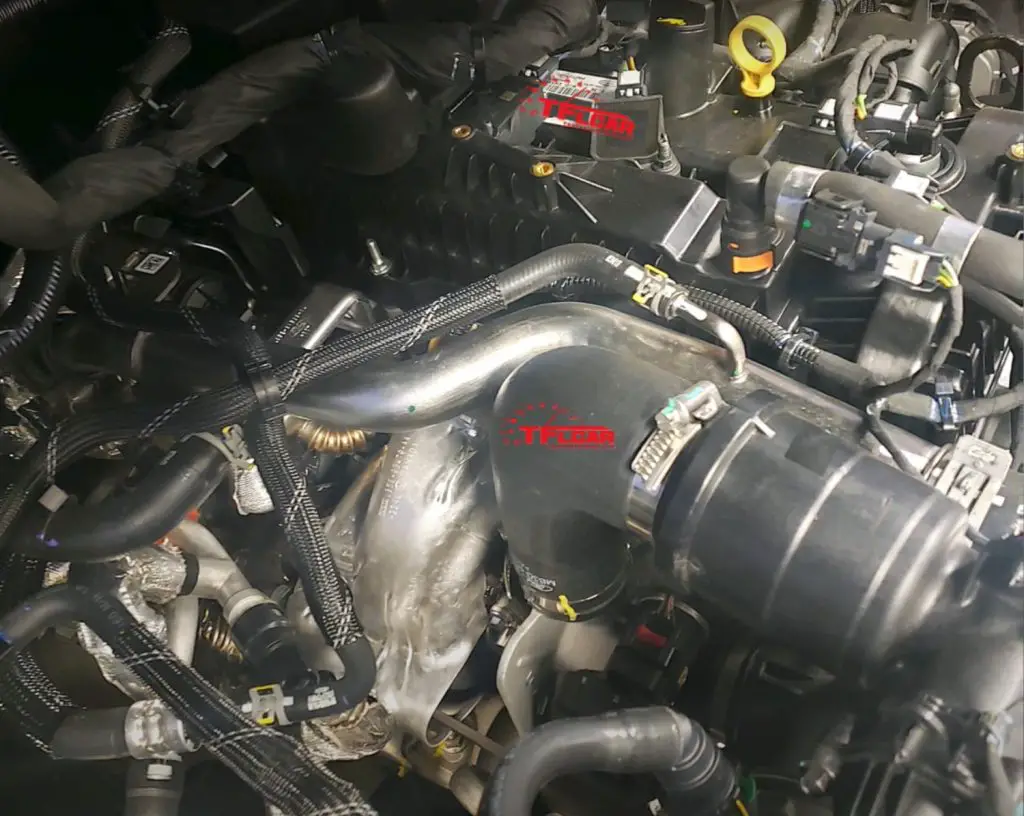 The second of the Bronco spy shots reveals another interesting detail, and that's what appears to be the same Ford 2.3L EcoBoost four-cylinder engine used in the current Ford Ranger which produces 270 horsepower and 310 pound-feet of torque in that guise. We already know that the new Bronco will come with Ford's 2.7L EcoBoost V6 engine, as Ford Authority was the first to report earlier this year. But perhaps that won't be the only engine choice.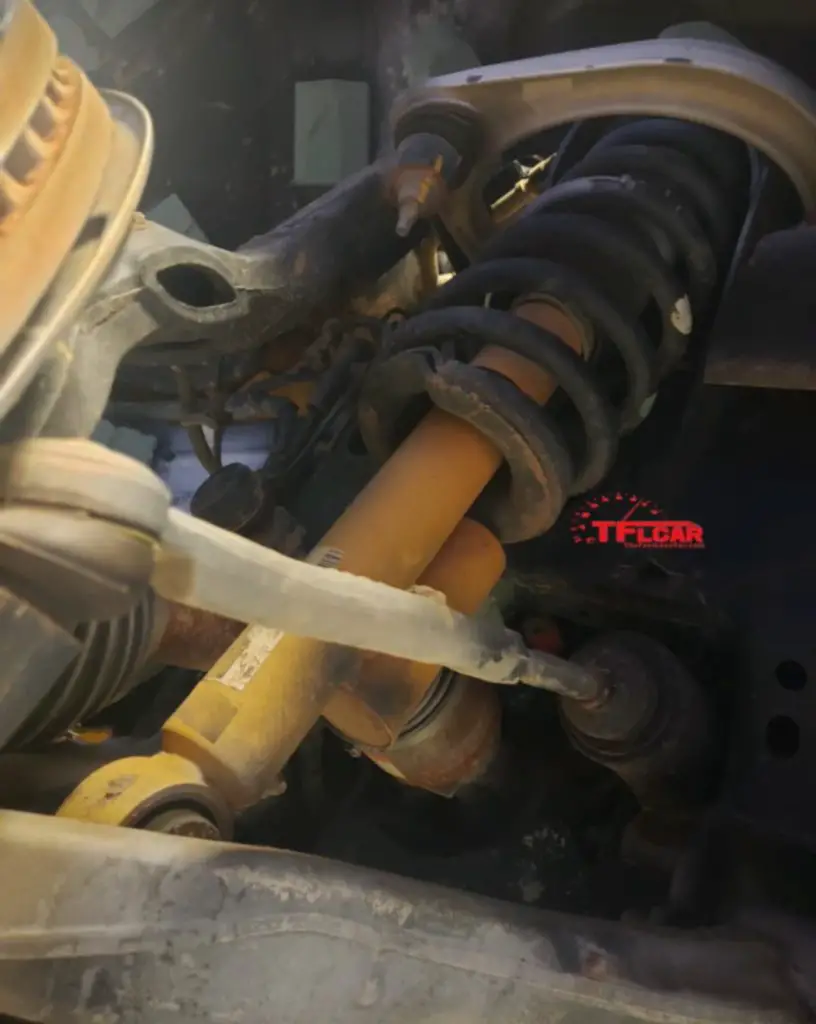 The third Bronco spy shot shows what appears to be the front suspension of the Bronco, which clearly reveals that it's an independent setup, which is something that we've expected all along. But this particular prototype is also said to have a sway bar disconnect and Bilstein shocks with remote reservoirs. Thus, it's possible that this Bronco is the off-road variant believed to be called Badlands.
Next up on our slew of Bronco spy shots is a closeup of the SUV's wheels and tires, which are quite beefy. The wheels themselves are 17 inches and feature a beadlock design. The Cooper Discover AT3 tires measure in at 305/70R17, which is a pretty large piece of rubber that's 34 inches tall.
These are all interesting new details, and only make us more excited for the 2021 Bronco's debut, which is set for sometime in July.  Both two- and four-door versions will be available at launch, while a pickup truck variant will follow roughly 18 months thereafter.
Several roof options will also be offered, plus at least two tire packages – one for off-road like the Coopers in these images, and another for on-road use. Additionally, there will be three grille options to choose from, as Ford Authority was first to exclusively report. A Bronco Raptor might also follow in 2022 and be powered by Ford's 3.0L EcoBoost V6.
We'll have more on the 2021 Ford Bronco very soon, so be sure to subscribe to Ford Authority for more Ford Bronco news and around-the-clock Ford news coverage.