If there's one thing we know for sure in life, it's that America loves trucks. More specifically, it loves Ford trucks, as the Ford F-Series has remained atop the sales charts for over four decades straight. So the automaker was curious to know – what exactly drives this obsession, and what sort of people are attracted to trucks in the first place? As a result of this curiosity, a recent Ford survey gives us a fascinating look at the diverse and passionate American truck owner.
The Ford survey was commissioned by The Blue Oval and conducted by Penn Schoen Berland, who then polled 2,000 American truck owners with a series of questions. Perhaps the most interesting thing it found was that truck owners span every corner of the U.S., as well as every demographic imaginable – everyone from construction workers to top level executives. Also rather interesting is the fact that Ford truck owners are pretty evenly split up by age range and even sex. And the things they're willing to give up for a year over their trucks are rather shocking, too.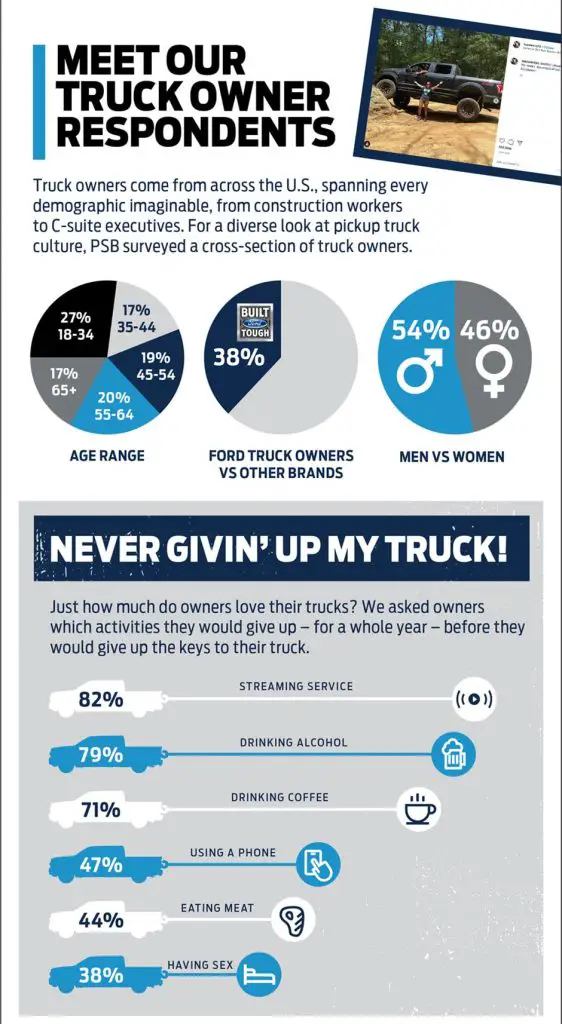 Ford survey participants revealed that many of them are using their trucks as mobile offices these days in the wake of the COVID-19 pandemic. They say that owning a truck makes them feel proud, self-reliant, accomplished, capable, and dependable.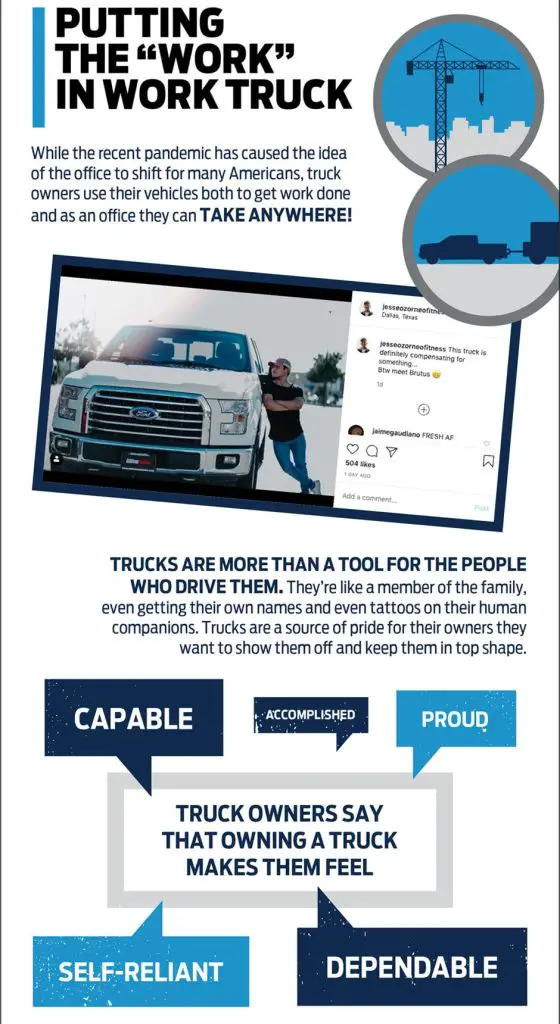 On thing that didn't come as a total surprise is the fact that 25 percent of truck owners give their pickups a name. But we were surprised to learn that 15 percent of them have some sort of truck-related tattoo on their body. On the other hand, at least a truck is less likely to break our heart than a significant other, we suppose.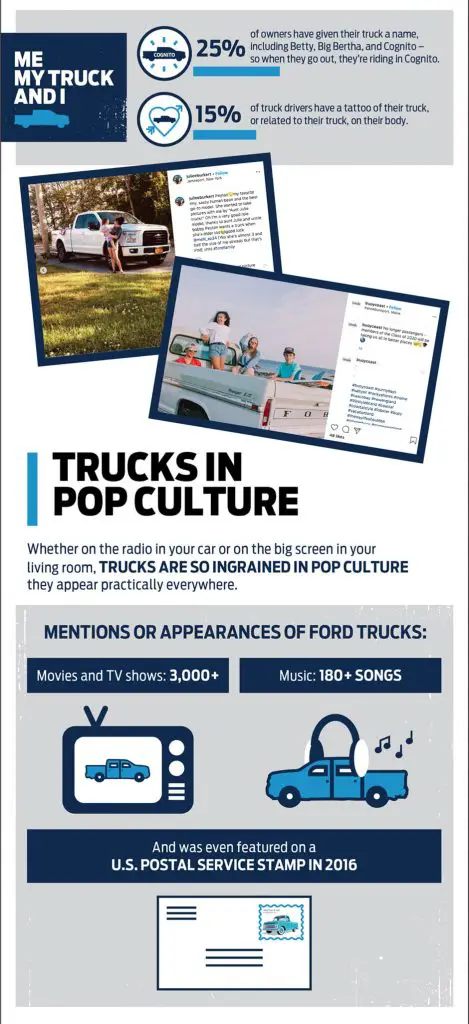 It's no surprise, then, that trucks are also a huge part of pop culture, appearing in over 3,000 movies and TV shows, over 180 songs (mostly country, we're guessing), and even a postage stamp. Also quite unsurprising is the fact that Ford truck owners are more likely to lend a hand to those in need, as 94 percent admit that they've used their truck to help others, while 34 percent do so at least on a weekly basis.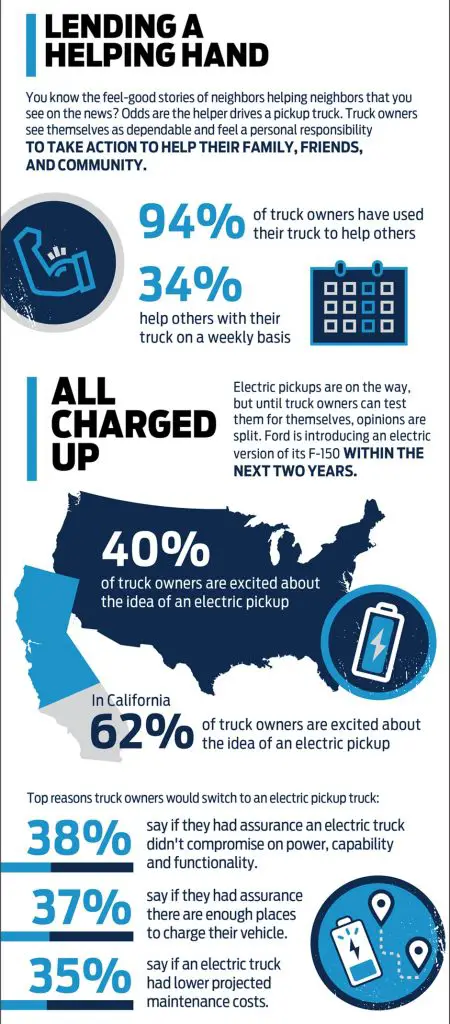 But when it comes to the idea of electric trucks, Ford pickup fans are less enthused. Only 40 percent said they were excited about the idea of an electric truck, but many admitted that they'd consider it if the EV pickup didn't subject them to compromises. We'll see just how serious they are when the all-electric Ford F-150 debuts in 2022.
This Ford survey presents some seriously fascinating data, some of which comes as a surprise, while other tidbits only confirmed what we already suspected. And we're guessing that at least some of this data will be/has already been used in future products, like the all-new 2021 Ford F-150, which is set to debut on June 25th.
We'll have more interesting info like this soon, so be sure and subscribe to Ford Authority for the latest Ford F-Series news, Ford F-150 news, and continuous Ford news coverage.