Remember those old fashioned truck bed-mounted campers? The giant, ugly protrusions that offered up little in the way of comfort, style, or utility? Well, we've come a long way since then, which is clearly evident by taking a tour of the new Scout Yoho camper. The Yoho is designed for mid-size trucks like the Ford Ranger, and combines light weight with a compact size and incredible versatility. This is one Ranger camper that doesn't require too many compromises, for sure.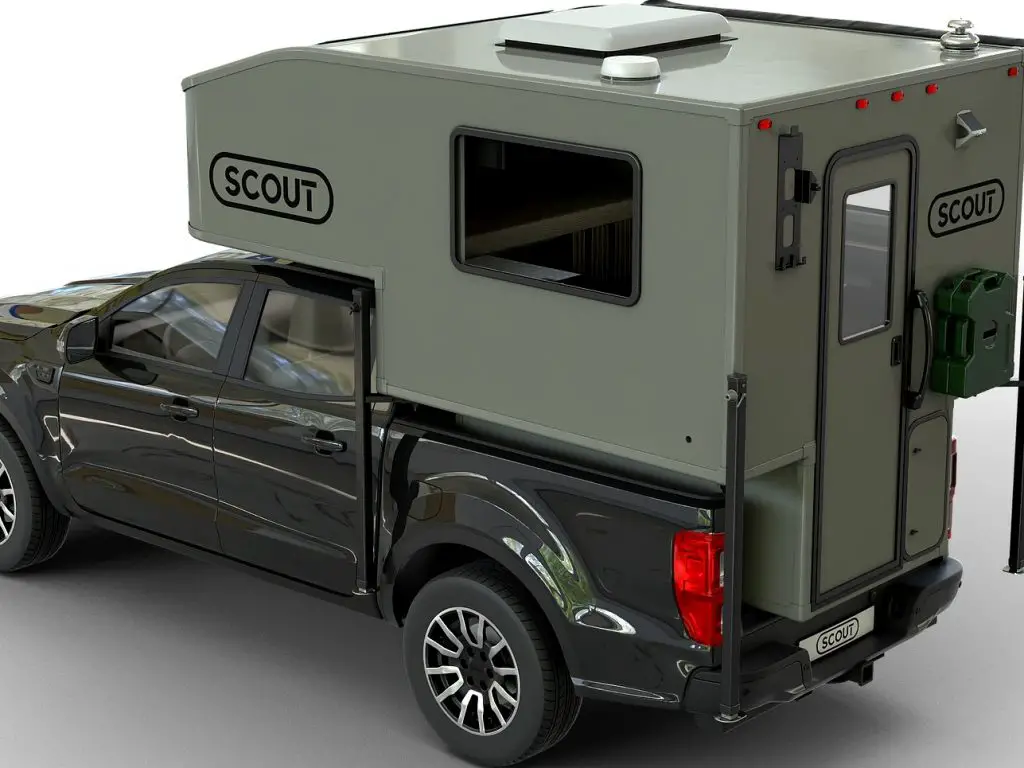 For starters, the Yoho is the lightest hardwall camper in the business, weighing in at just 913 pounds dry. And yet, thanks to clever packaging, it's capable of sleeping up to four people. It's constructed from aluminium exo-skeleton framing and covered with gel-coat fiberglass panels, so it won't rot away after a few years. And inside, the Yoho features a very clever design that maximizes the space available.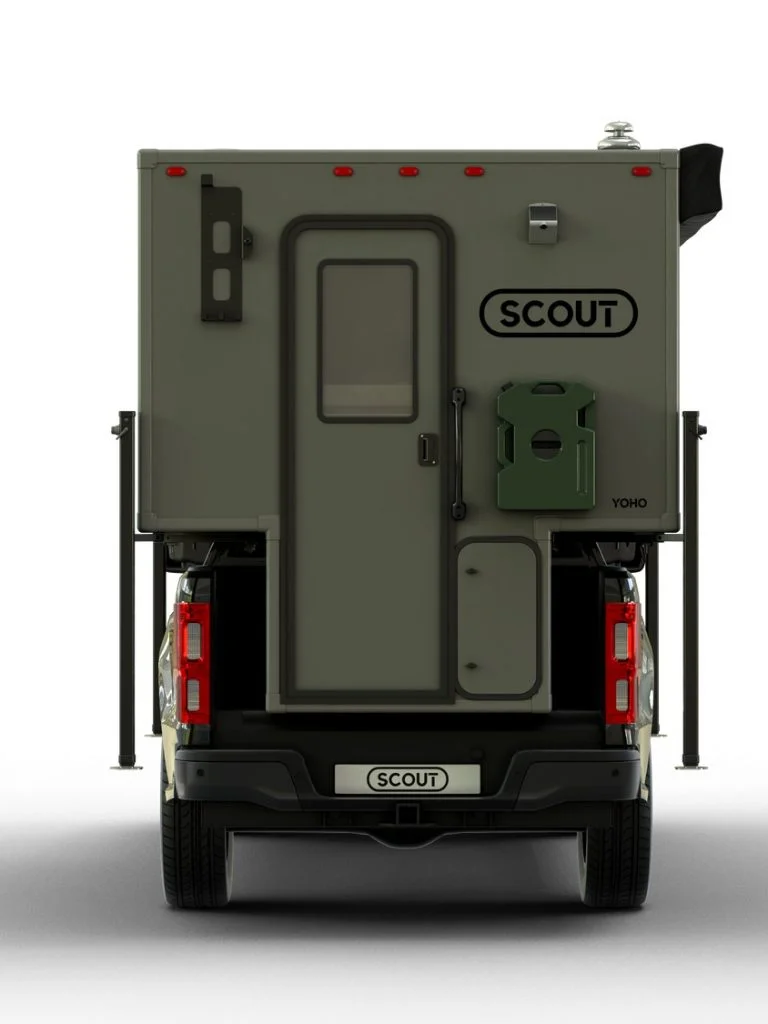 The magic in the Yoho's design is how configurable it is. It's capable of converting into an open L-shaped style seating area, a dinette, or two beds. There's a moon roof to let light in, with a screen and solar reflective shade when it's too bright. LED lighting adorns the inside, along with decorative walls, indoor/outdoor fabric, a sink, and even a solar powered vent.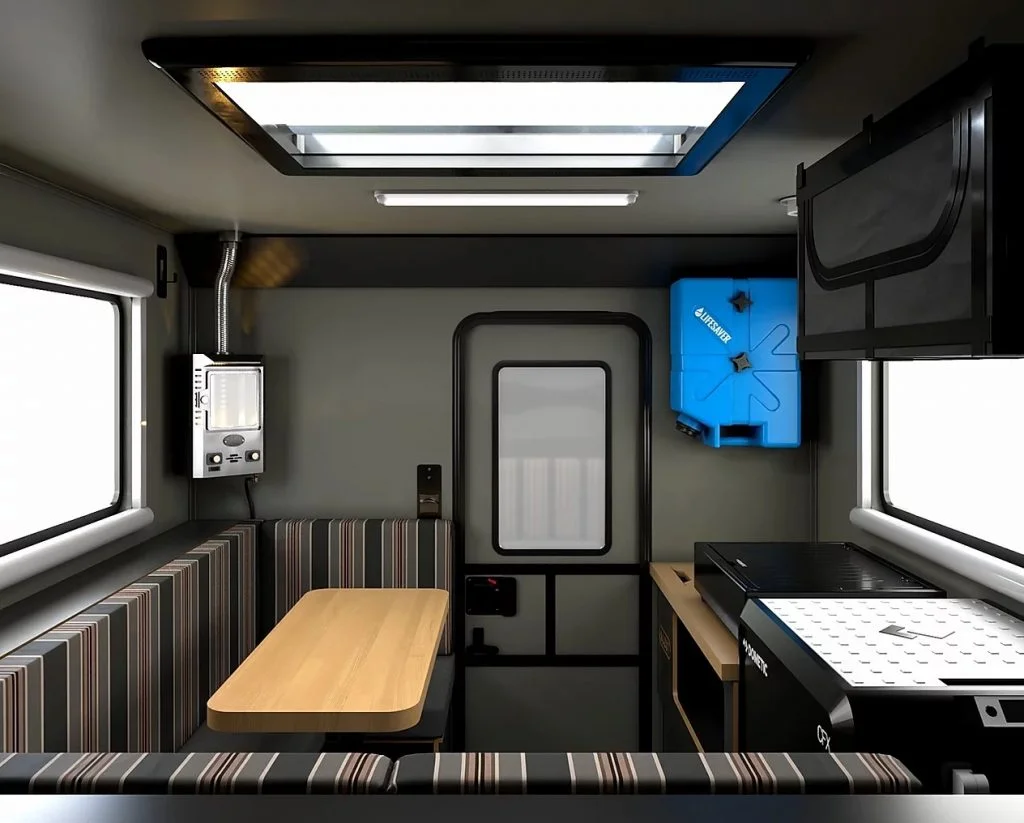 For those looking for more options for their Ranger camper, Scout offers plenty of those as well. That includes things like a fridge/freezer combo with WiFi, an awning, a gas fireplace, toilet, gas hookup, and water packs. The Yoho also comes standard with a 160W Renogy Monocrystalline solar panel and a portable Goal Zero Yeti 1000 Lithium power station.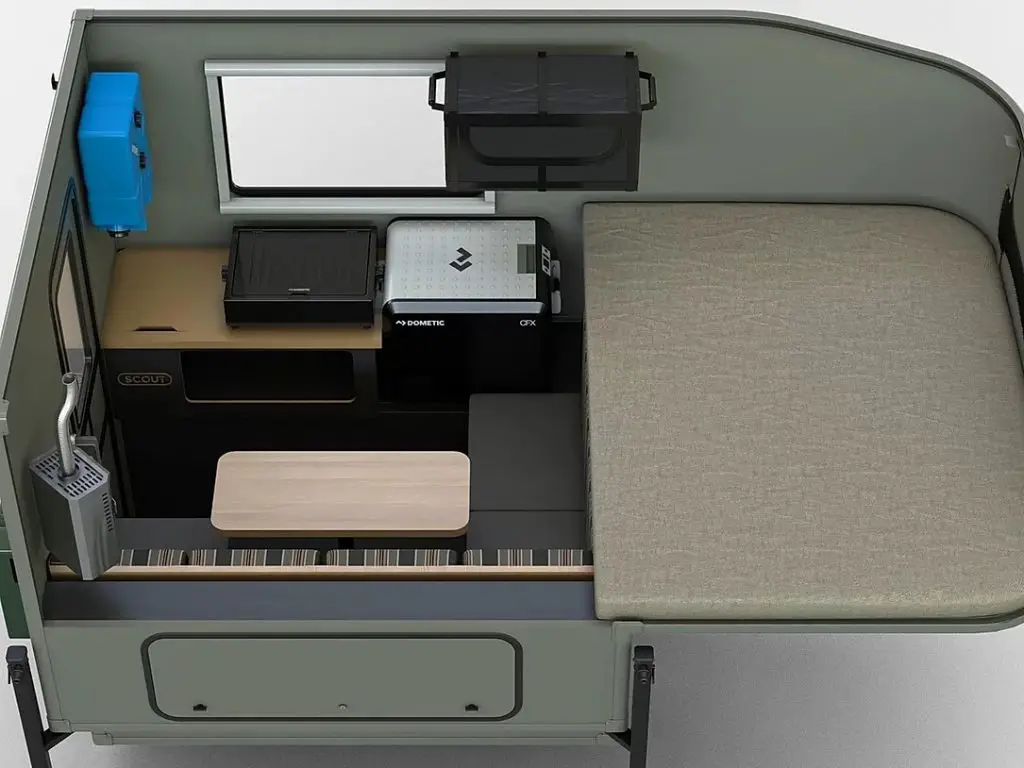 This incredibly cool Ranger camper is fully capable of providing a living/working space off the grid for one or more people in a tiny package. And it's so light that owners can still fill it with all their gear and not go over the truck's payload capacity. Forget about those old, ugly campers – this is the future.
We'll have more cool gear like this soon, so be sure to subscribe to Ford Authority for more Ford Ranger news and around-the-clock Ford news coverage.