For many years, police chases always shared one big thing in common – there was always as least one Crown Victoria squad car doing the chasing. But now that Ford's big old sedan is long gone and law enforcement has switched to Ford Explorer Police Interceptor Utilities, we just don't see a lot of pursuits involving those cars anymore. So watching this recent police chase in Los Angeles, California was a rather bizarre experience.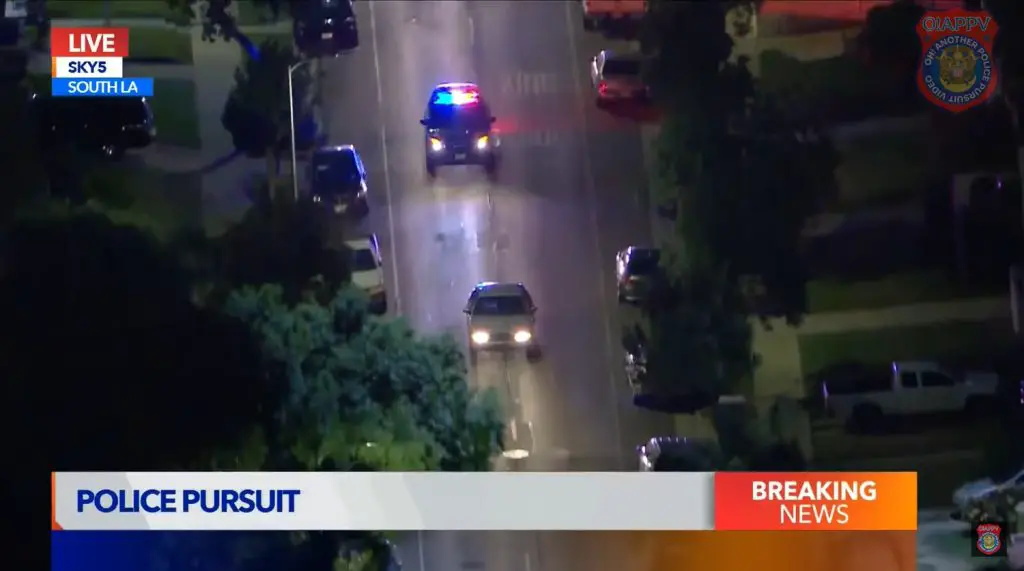 That's because it was the police chasing the Crown Victoria, not the other way around. Apparently, the driver was wanted for assault with a deadly weapon, which motivates him to keep going when the police try to pull him over. Not that this police chase starts out very exciting, as the Crown Vic is traveling down the road at a very reasonable speed.
Then again, this is a car known for being a very comfy cruiser, so what's the rush? By now, criminals also have to know that they aren't going to escape the reach of the police helicopter, so running from the law is just a way to extend their freedom slightly. And perhaps add a few charges to the old rap sheet.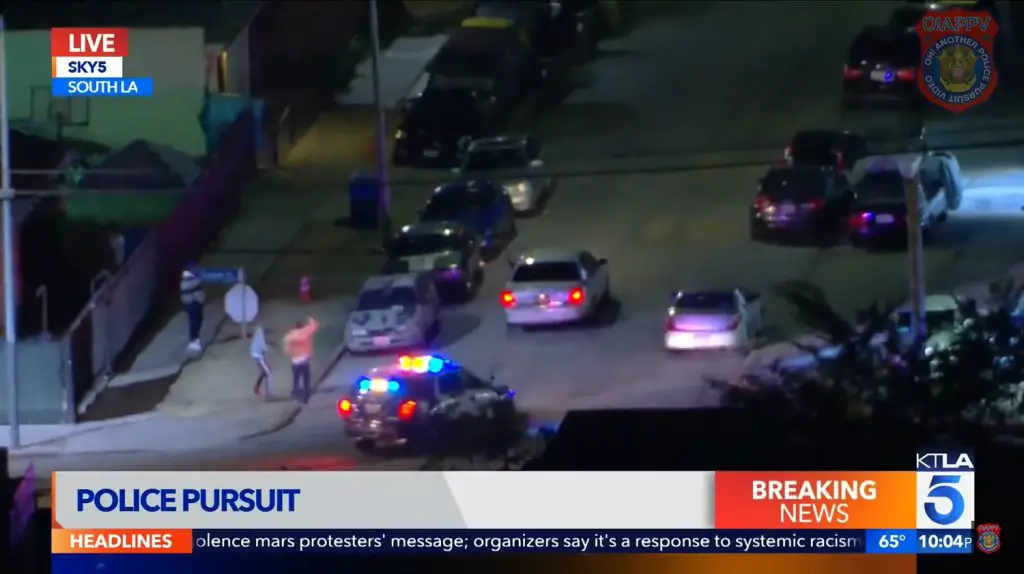 The police chase picks up after a few minutes, and speed reach around 50 miles-per-hour in a residential area. By this point, however, there are now two helicopters following the suspect. Luckily, the police chase happens during the city's curfew, and there aren't any other cars on the road, so it's not quite as dangerous.
The Crown Vic driver continues on his leisurely cruise, and is even nice enough to use his turn signals as he navigates the side streets. He also waves at a handful of pedestrians who he may or may not know. He drives through an alley and cuts through a gas station, making a few feeble attempts to lose the cops, but to no avail.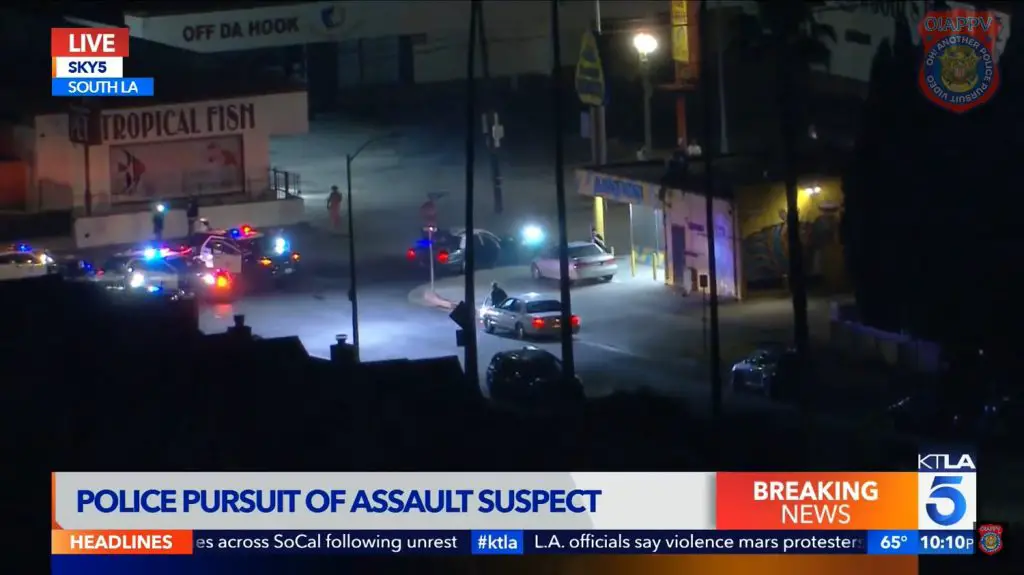 Eventually, the police get the green light for a pit maneuver, which seems to end the chase. Almost. The driver sits on the hood of the car for a few minutes before taking off, and this quickly turns into a foot race. Thankfully, that doesn't last long either, and the suspect is eventually run down by a dozen or so officers, finally capping off one of the more bizarre chases we've seen in some time.
We'll have more wild police chases like this soon, so be sure to subscribe to Ford Authority for more Crown Victoria news and 24/7 Ford news coverage.