Back in the fall of 2018, word got out that The Blue Oval was thinking about building a four-door Ford Mustang sedan. Then, about a month later, Ford reportedly showed such a concept to dealers. Some time has passed with no new rumors of a Ford Mustang sedan, until now. In a recent report discussing the Ford Mustang and Ford Bronco existing as their own sub-brands, there was a bit of a hint buried in a source's comments.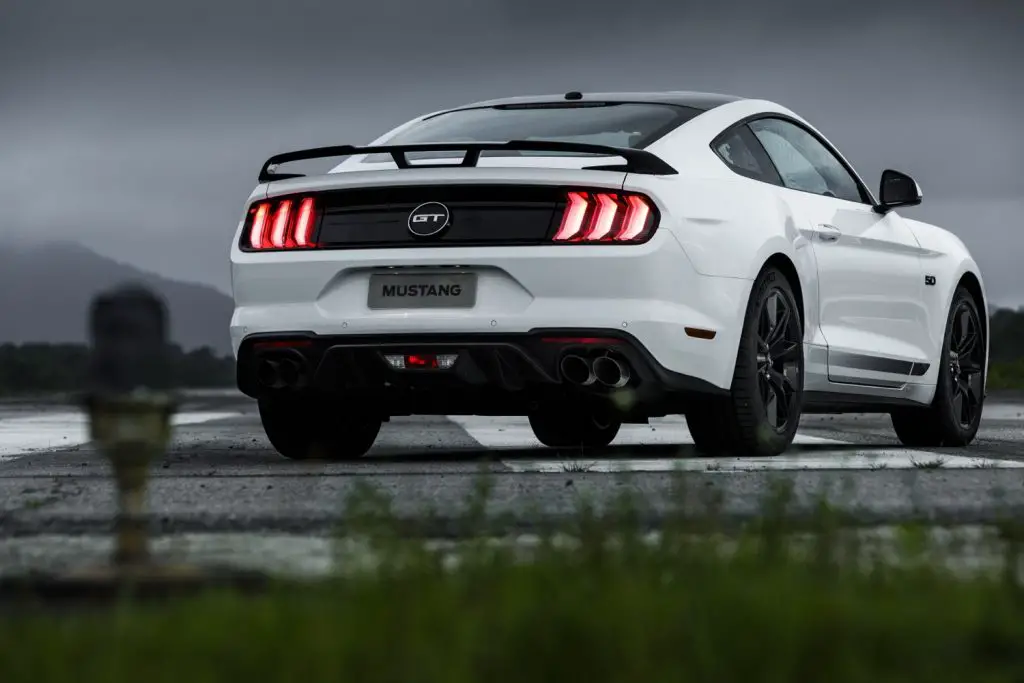 "Who knows what the timeframe is in this COVID atmosphere we're in but yeah, we're looking at more EVs, hybrids, sedans, crossovers, coupe EVs, convertible EVs, rear-drive, all-wheel drive, you name it. There's probably going to be a fistfight over a pickup called Mustang, though. The aim is for the Mustang-badged vehicles to be the more performance-oriented of the two sub-brands," the source told Autoweek.
Most of these proposed Mustang variants already exist or are on the way. The Mustang Mach-E is the brand's first all-electric offering and a crossover to boot. We also know that Ford is working on an all-wheel drive hybrid version of the regular Mustang for the next-generation model year. But what about that sedan the source is referring to?
There was a time when enthusiasts loathed four-door sedans, but automakers have built some pretty good ones in recent years. For instance, vehicles like the Audi S7, Porsche Panamera, and Dodge Charger, to name a few, deliver a solid mix of performance and practicality. Making a Ford Mustang sedan would enable the automaker to compete with those models, but it goes a bit deeper than that, too.
Ford no longer sells any passenger cars other than the Mustang in the United States. So it would make perfect sense for The Blue Oval to at least make one sedan it can offer Americans who like the practicality of a four-door but don't want a crossover or SUV. A potential Ford Mustang sedan could fill that void rather nicely by being a sporty and practical offering.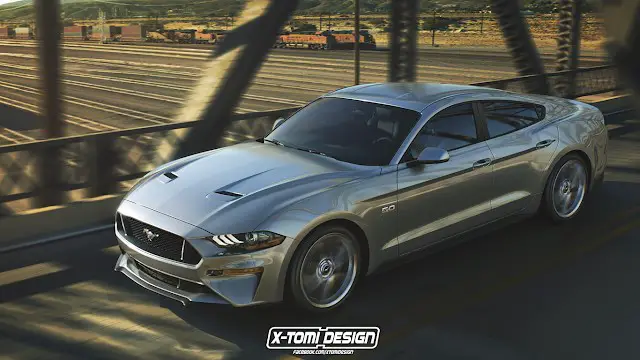 In fact, a four-door Mustang model could share its Ford CD6 platform with the next-gen Mustang two-door. The architecture is capable of supporting relatively large vehicles, as it underpins the current Ford Explorer and Lincoln Aviator. Besides the platform, a Mustang sedan could also share the two-door model's powertrain range, from the 2.3L EcoBoost four to the infamous 5.0L Coyote V8, and even more powerful variants like the supercharged 5.2L Predator V8. The same rings true for the AWD hybrid variant mentioned previously.
We've already seen with the Mustang Mach-E that Ford isn't afraid to use an iconic nameplate on a seemingly sacrilegious offering. Heck, a four-door Mustang would actually be a bit easier to swallow than an electric crossover at this point, right?