When the Ford GT launched back in 2005, it did so with a supercharged, all-aluminum 5.4L V8 from the Ford modular engine family. With a forged rotating assembly, dry sump oiling system, dual overhead cam, and four-valves-per-cylinder heads, the strong eight produced 550 horsepower and 500 pound-feet of torque, which was enough to propel the car from zero to 60 miles-per-hour in just 3.3 seconds on its way to a 205 mile-per-hour top speed. Absolutely no one in history has ever complained about this powerplant. But as it turns out, that engine was essentially a backup plan.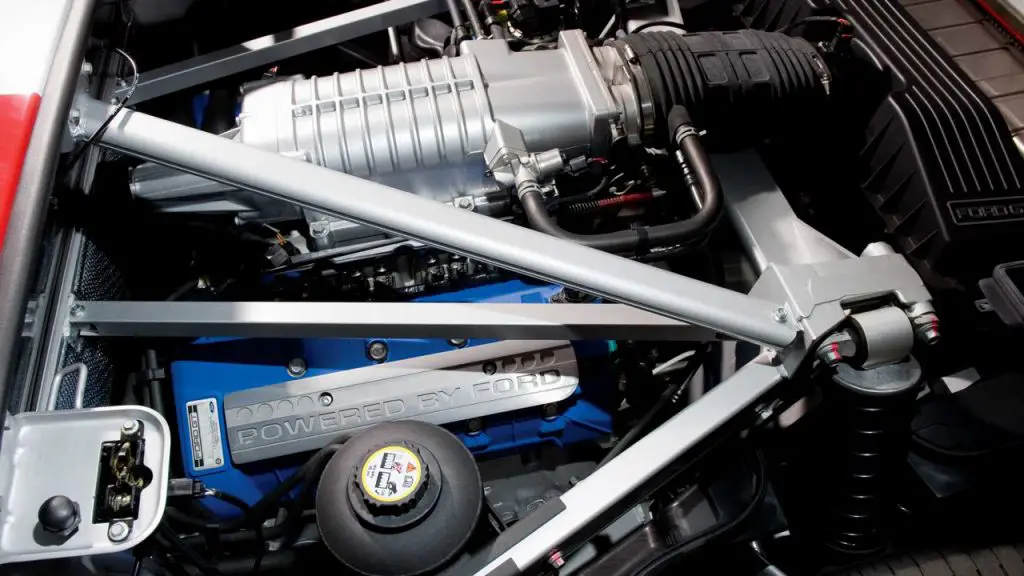 This revelation comes to us from an interview with Camilo Pardo, chief designer of the 2005 Ford GT program, conducted by Hot Rod. Apparently, both John Coletti, Ford's chief engineer and head of Ford's Special Vehicle Team (SVT), and Carroll Shelby wanted the car to have a V10. Problem was, developing a V10 for the Ford GT would have simply taken too long.
Bill Ford wanted the Ford GT to be ready for Ford's centennial celebration, which gave designers and product managers just 15 months to take the car from concept to production. And there were a number of challenges in that process, including aerodynamic issues that rendered the concept unstable at speed.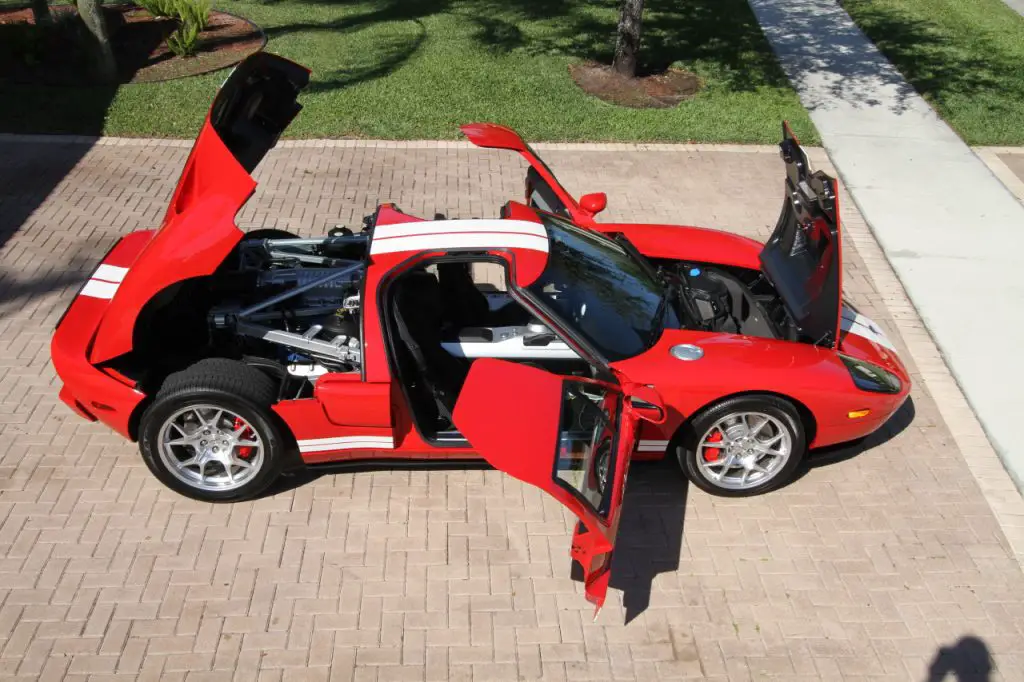 So Ford decided to get a jump start on the powertrain development for the Ford GT by looking to its existing parts bin. "The decision was to take the best engine that Ford had, reproduce it in aluminum, and then put a supercharger on it," Pardo said.
The designers also wisely decided to show off the car's powerplant, a decision that was made easy because the team was actually involved in the layout of the engine bay. "The engine and all components were going to be visible through the back window with the clamshell opened. It was important that I worked with the engineers, and we found the best opportunities to make that engine compartment look beautiful," Pardo said.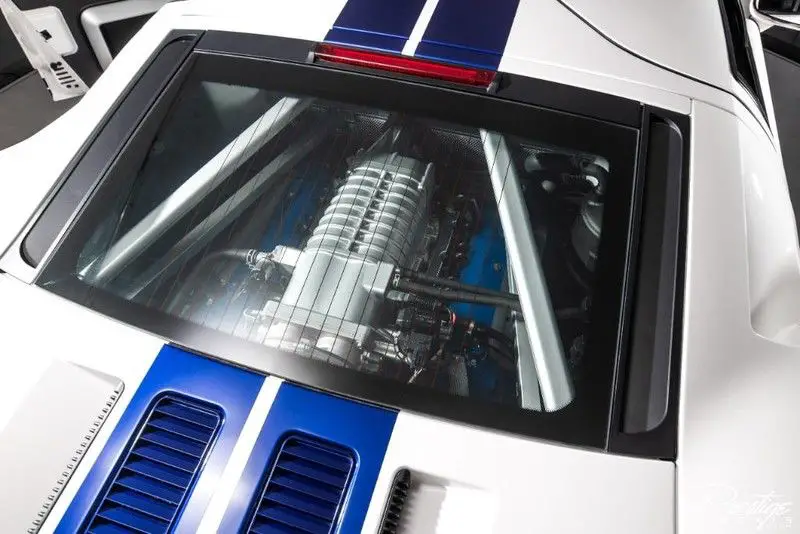 Meanwhile, the second-gen Ford GT proved to be quite controversial when it debuted with a 3.5L EcoBoost V6, but no one ever batted an eye at the original's V8. To us at least, V8 power seems like a natural fit for the first-gen GT, but we can see why those involved wanted to go with a V10 originally. After all, The Blue Oval was determined to make the GT the ultimate supercar. Thankfully, the 5.4L V8 mill proved to be more than sufficient at accomplishing that task.
We'll have more on the fascinating story behind the first-gen Ford GT – which was initially planned to be called GT40, so be sure to subscribe to Ford Authority for more Ford GT News and around-the-clock Ford news coverage.