These days, a lot of the cars we see at the local drag strip are rather fancy. Many of them are brand new or newer models, with shiny paint jobs, expensive lightweight wheels, and pricey forced induction powerplants under the hood. But this 1961 Ford Falcon gasser that recently rolled into the Street Rod Nationals is none of those things. Instead, it's more of a throwback to the good old days of drag racing.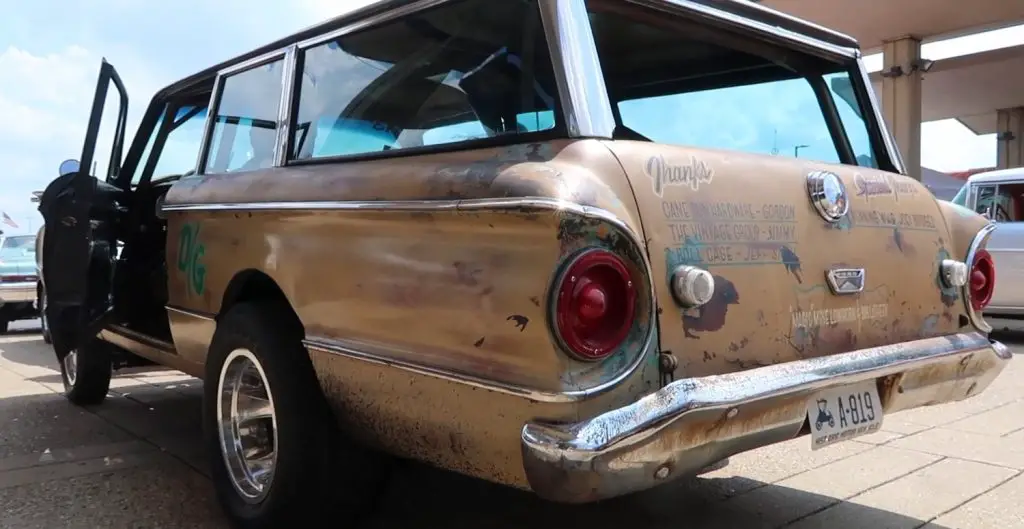 Pieced together with a collection of various parts from other Blue Oval models, this classic Ford Falcon gasser was clearly built on a budget and with one purpose in mind – to go fast. The fact that it's also a gasser, with the front wheels hanging high in the air, is also a cool nod to drag racing's past. But even though it might look like a clapped-out junkyard beater, this old Falcon gets down the eighth-mile in a hurry.
The exterior of the Falcon still wears all its original stainless Deluxe trim, but the paint has succumbed to nature. These days, patina is hot, however, so the owner simply left it alone, save for the hood and some graphics.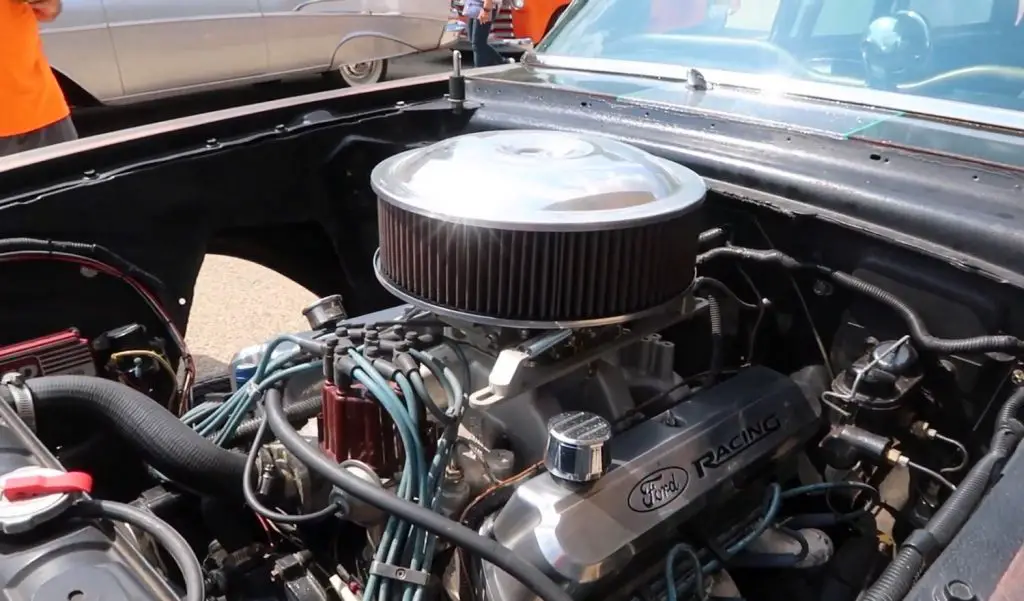 There's a straight axle lifted from a Ford Econoline underneath, as well as a 351 V8 under the hood that's been stroked out to 408 cubic-inches. The Ford mill is backed up by a C6 automatic transmission and a bulletproof 9 inch rear end. That combination is good enough to rocket this Ford Falcon down the eighth-mile in 7.80 seconds.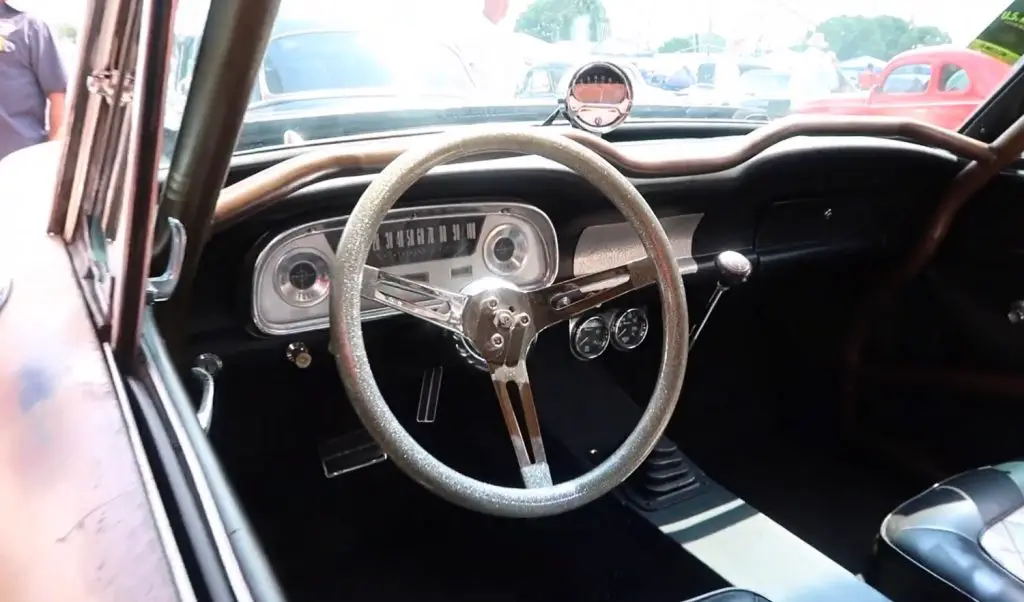 The Falcon's owner bought it with the axle already installed, but the car wasn't quite finished. He proceeded to redo the drivetrain and fix up the interior. Amazingly, the engine has lasted six seasons and roughly 300 passes now, so a rebuild is in the plans for this upcoming winter. Other than that, the owner doesn't plan to mess with it too much, and who can blame him?
We'll have more cool rides like this soon, so be sure to subscribe to Ford Authority for more Ford Falcon news and 24/7 Ford news coverage.