It wasn't all that long ago when the mega-sedan ruled the world, and everyone wanted to cruise around in something like a Ford Crown Victoria. These days, the car that every speeder hopes isn't an undercover police officer has become a popular enthusiast toy, not to mention a parts donor for classic Ford trucks. But this Crown Victoria, which is in the process of getting a tank engine swap, is easily the craziest Vic project we've ever laid eyes on.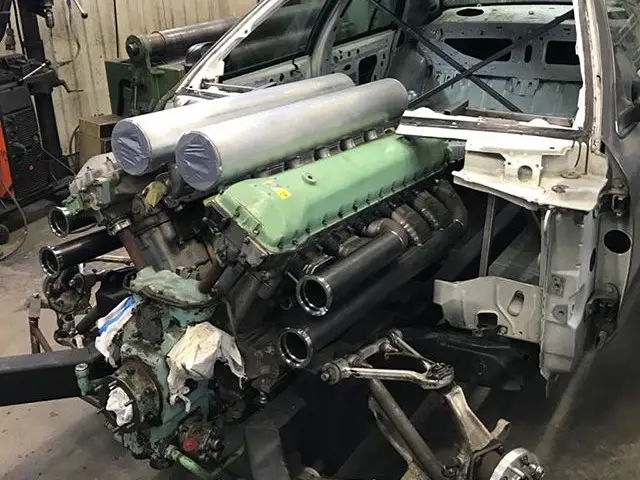 The Crown Vic is owned by a Swedish resident named Daniel Werner, who had a car and a dream. He simply wanted to do something different than the average engine swap, and at first considered using a 37L Rolls-Royce Griffon engine from a Spitfire fighter plane. Ultimately, he realized that this might be a bit difficult to do, so he decided to downsize. To a 27L Meteor engine from a World War II-era tank. That's 1,647 cubic-inches, in case anyone was wondering.
Luckily, many Swedish tanks from this era utilized the Meteor engine, and there are quite a few of them sitting around with nothing to do, apparently. We suppose that's just part of the deal when it's a tank living in a neutral country. Only problem is, these engines only produce around 550 horsepower in stock form, and that's just not enough for Werner.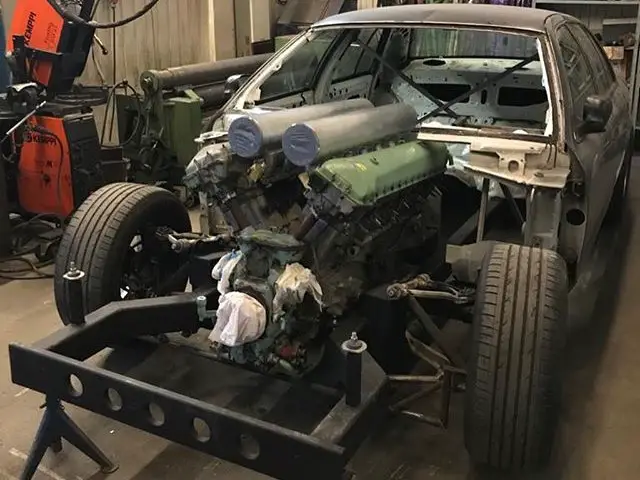 So the Swede has also acquired a pair of gigantic turbos and a custom ECU that he hopes will push the horsepower of this tank engine up to at least 2,500. Werner reckons that his Crown Victoria is tough enough to handle this massive motor, but he's beefing up the front end to handle all the extra weight just in case.
There are many other problems associated with a build like this, too. The Meteor only revs to around 3,000 rpm, and if pushed too hard, will boil its coolant. So Werner isn't eyeing the local drags, but instead plans on pushing his Crown Vic past 200 miles-per-hour. And one can bet that we'll be keeping at least one eye glued to this incredible machine to see if he can make that dream a reality.

We'll have more on this and other cool projects soon, so be sure to subscribe to Ford Authority for more Crown Victoria news and around-the-clock Ford news coverage.