Most of us like to think that our four-wheel-drive trucks are more than capable of handling the toughest conditions. Perhaps a lift kit or some big tires help in that department too. But the winters in Iceland are a little, shall we say, harsher than what most of the rest of the world experiences. And that's where something like the Arctic Trucks F-150 AT44 comes into play.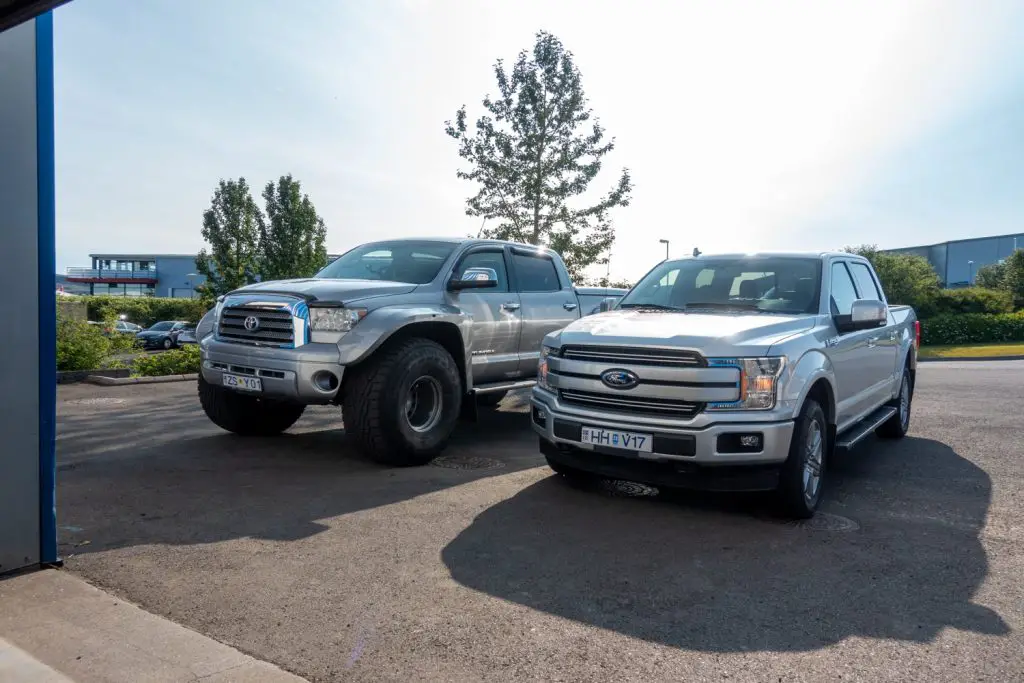 Arctic Trucks is well-known for building some of the most capable pickups on the planet since it originated back in Iceland back in 1990. The company has locations in the U.K., Iceland, Norway, Finland, and the Middle East, mostly places that have a need for such monstrous rigs.
Until a couple of months ago, the Icelandic builder had but one Blue Oval pickup in its arsenal – a jacked up version of the F-350. But now Arctic Trucks has worked its magic on Ford's incredibly successful F-150, which we showed you part of a couple of months ago. The project started out with a regular, run-of-the-mill Lariat trim F-150, and then the builder proceeded to turn it into a snow-dominating monster.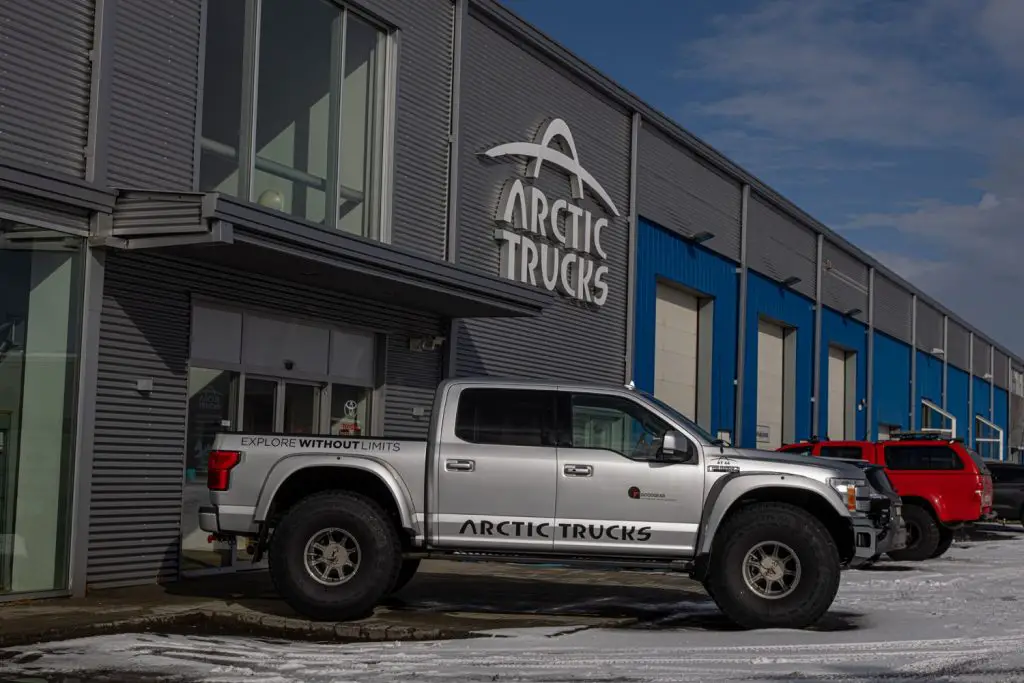 The"44″ part of the AT44 name stems from the fact that the F-150 now rolls on studded 44 inch Nokian Hakkapeliitta snow tires, which certainly help it traverse fresh powder. The huge pieces of rubber officially measure in at 475/70R17, and weigh a significant 154 pounds each. Equally humongous fender flares cover those massive meats, and the truck is fitted a custom suspension underneath.
The Arctic Trucks F-150 AT44 is powered by Ford's 3.5L EcoBoost V6, which apparently has no problem moving those giant tires even in stock form. The only other visible mod is a set of upgraded LED fog lights to brighten up those dark Icelandic nights.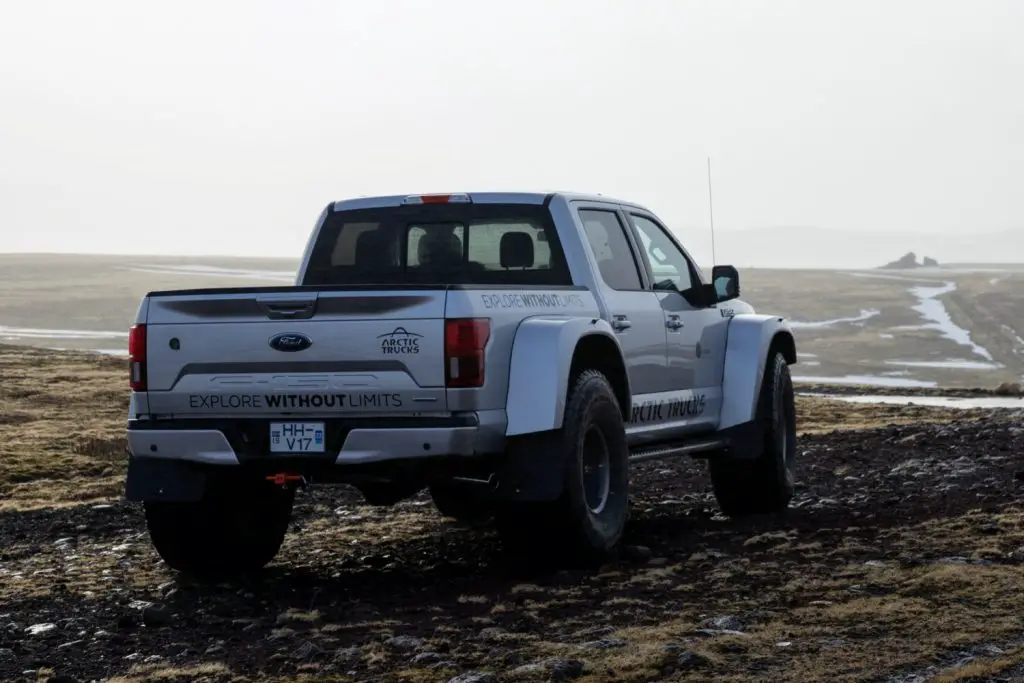 Truthfully, it's pretty impressive that little more than a giant set of tires is all the Ford F-150 really needs to tackle the world's toughest conditions. The fact that the AT44 looks pretty awesome, well, that's just an added benefit.
We'll have more cool trucks like this soon, so be sure and subscribe to Ford Authority for the latest Ford F-Series news, Ford F-150 news, and continuous Ford news coverage.