In the last year or so, the Chevrolet Camaro ZL1 has been left behind a bit by the competition. In a world of 700-800+ horsepower Dodges and the 760 horsepower 2020 Shelby GT500, the ZL1's 650 horsepower just seems a bit, well inadequate. But that's where the aftermarket comes in. The ZL1 in this particular race has received a host of mods, including a smaller pulley to up the boost, an intake, meth injection, and it's running on E85. The 2020 Shelby GT500, on the other hand, is stock.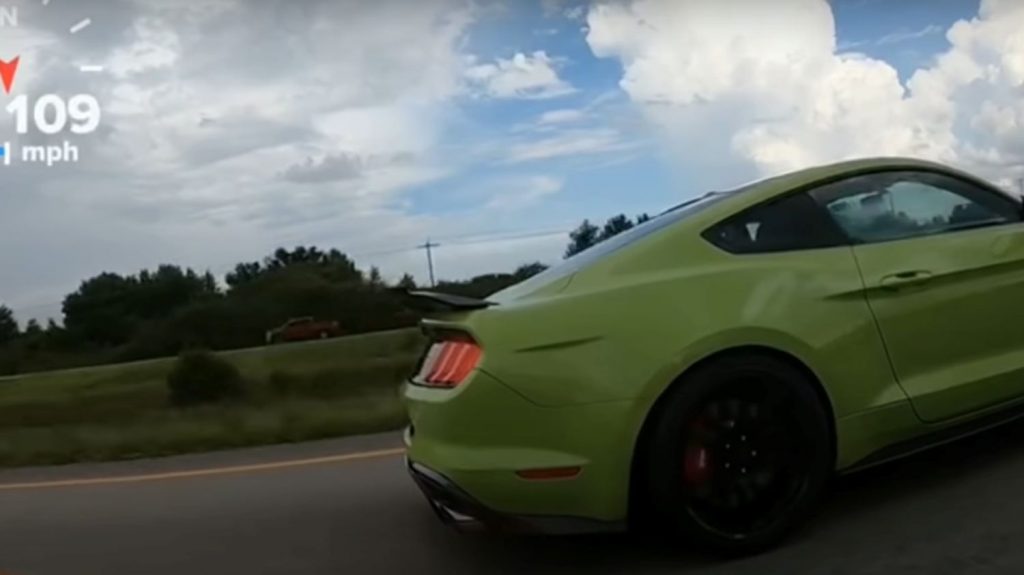 As one might imagine, that makes this fight a bit closer. A lot closer, in fact, as multiple races lead to a variety of results. Both cars are automatics, but the GT500 features a quick-shifting dual-clutch unit, so that clearly helps, though the Shelby is also a bit heavier. On the first go, the Camaro actually pulls on the Ford, leaving it far behind.
The second race is a complete flip flop, as the GT500 gets the jump on a 60 roll and holds it for a few seconds before the ZL1 pulls ahead once the two crest the 130 mile-per-hour mark. The clip then cuts to a chase car view, which pretty much confirms what we saw from the in-car footage shown of the second race.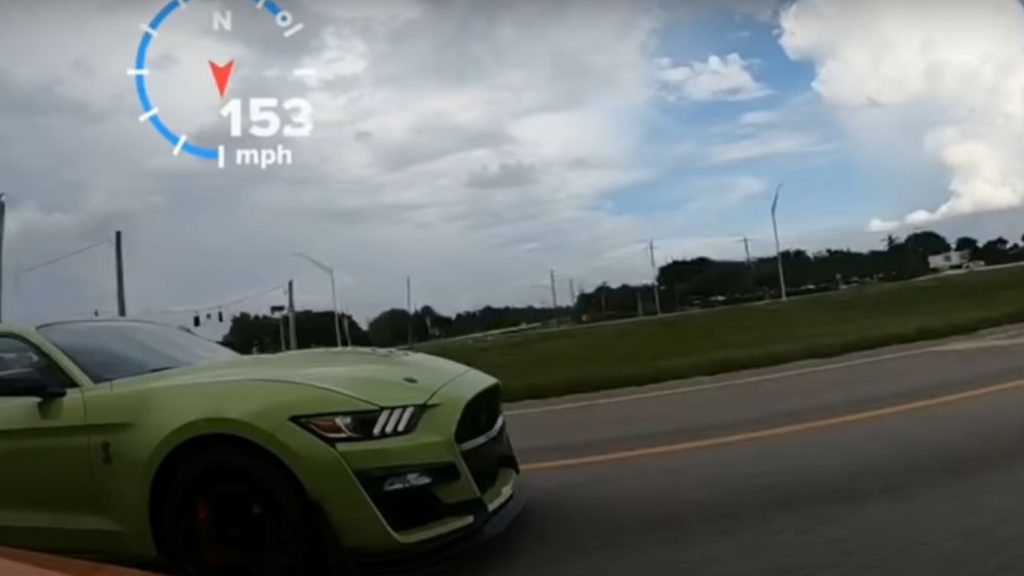 Clearly, a host of mods is enough to make the ZL1 a competitor against the more powerful 2020 Ford Mustang Shelby GT500 on the street, at least in a roll race. But as we've also seen, the Shelby responds equally well to mods, with at least one of them out there running a low 9 second quarter mile. A few bolt-ons and E85 is enough to easily get over 800 horsepower at the wheels, so it wouldn't take much for this Shelby to smoke the Camaro, mod-for-mod.
This isn't an apples-to-apples comparison, but it's interesting nonetheless. Now, we just hope the Shelby owner does a little work to his car so he can get a little redemption the next time these two go at it.
We'll have more hot racing action like this soon, so be sure to subscribe to Ford Authority for more Ford Mustang news and around-the-clock Ford news coverage.