Though we know quite a bit about the 2021 Ford Bronco, there are still quite a few little details that we're trying to figure out. One of those great mysteries was if 2021 Bronco rear seat A/C vents actually existed, because they're clearly absent from the photos Ford has released of the rear portion of the console, which is typically where those vents can be found on most vehicles.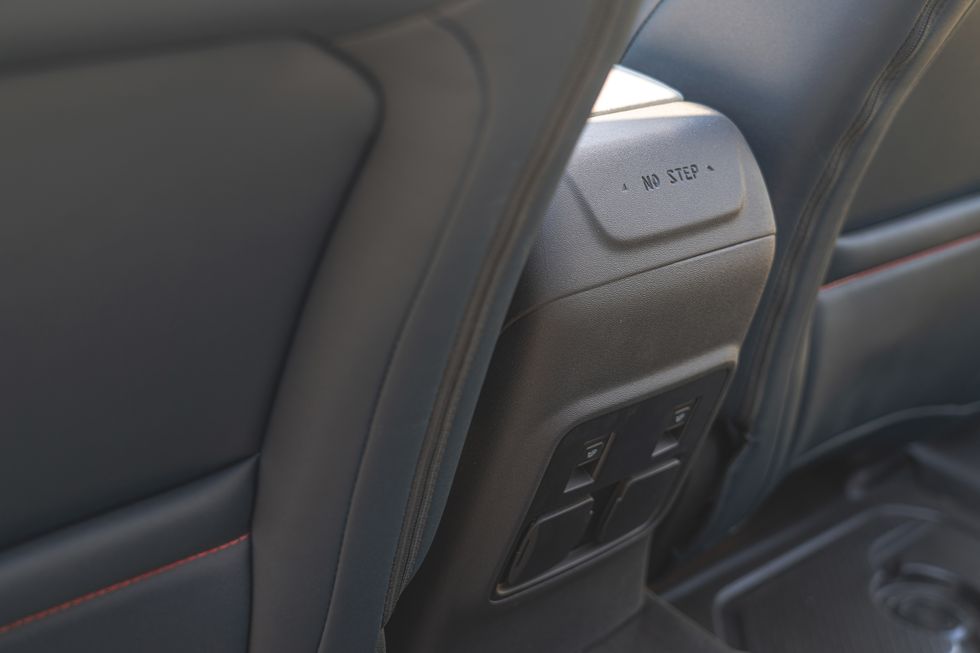 However, we now know the full story about the existence and placement of 2021 Bronco rear seat A/C vents. For starters, it's worth noting that the two-door Bronco has no rear seat A/C vents at all. The reason why is unclear, but it's possible that there simply wasn't room for them, or perhaps Ford determined that two-door buyers weren't planning on carrying around back seat passengers frequently.
Meanwhile, the four-door has rear-seat A/C vents located under the front seats. This isn't an optimal location, because vents simple work much better when located on the rear of the center console. It's currently unclear why Ford decided to go this route, especially given that people will be hosing out the floors on their Bronco after hitting the trails sans-doors, and the water could get into the floor-mounted vents.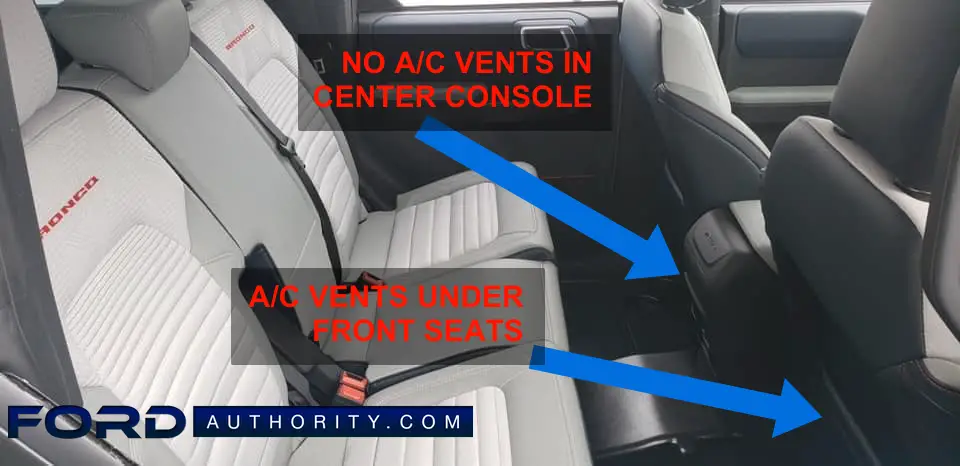 Another interesting thing to keep in mind is the fact that there are no rear HVAC controls in the Bronco, so back seat passengers aren't able to control the temperature or fan speed. Again, it's unclear why Ford decided to leave this feature out, but back seat passengers might want to negotiate a comfortable temperature with the driver before they hop in.
Interestingly enough, the Bronco Sport does have rear A/C vents located in the rear of the center console, which makes this decision even more puzzling. But we imagine that there's at least one good reason for this omission, and we should find out more eventually.
We'll have more on this and other Bronco features soon, so be sure to subscribe to Ford Authority for more Ford Bronco news and continuous Ford news coverage.