The 2021 Ford F-150 is very much an all-new design, and it's packed with new and innovative features. That includes a newly designed tailgate, which is much more functional than ever before. But what the 2021 F-150 tailgate does not have are barn-style doors, multiple configurations, or any of the other features present in some of the newer competition's tailgates.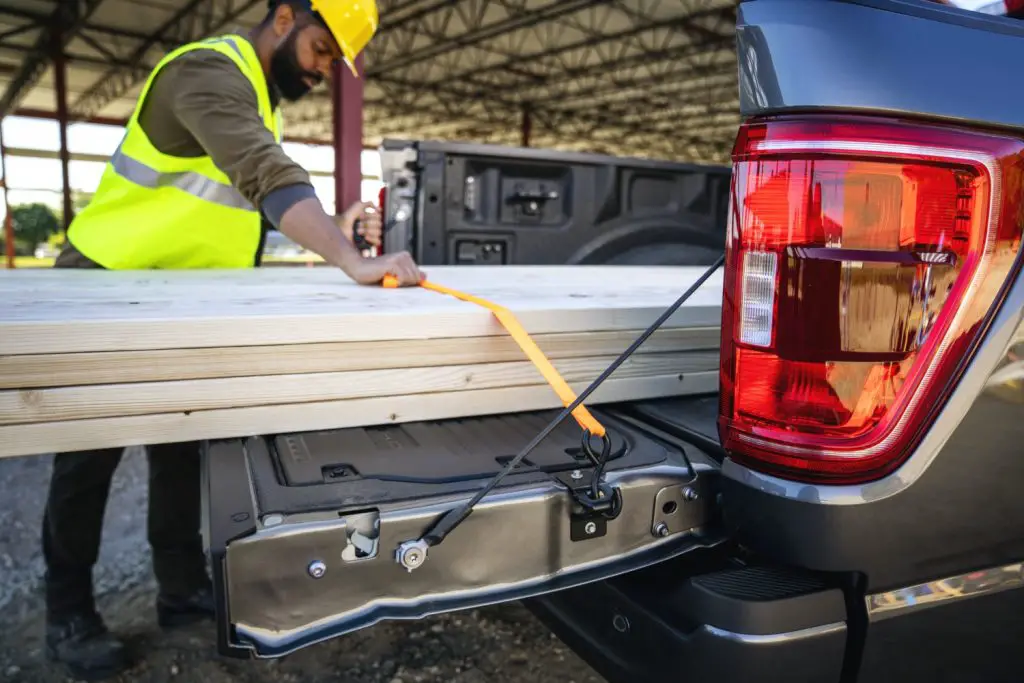 The 2021 F-150 tailgate does comes standard with new cleats mounted to the sides of the tailgate to act as tie-down locations for extra-long items in the bed. New clamp pockets are built in as well, so customers can hold materials down for precision work. An available flat Tailgate Work Surface also includes integrated rulers, a mobile device holder, cup holder, and pencil holder.
While it's certainly more useful than the outgoing, 13th generation F-150 tailgate, it's still quite surprising that the new truck doesn't off a more radical tailgate with barn-style doors or multifunction capability like its competitors do.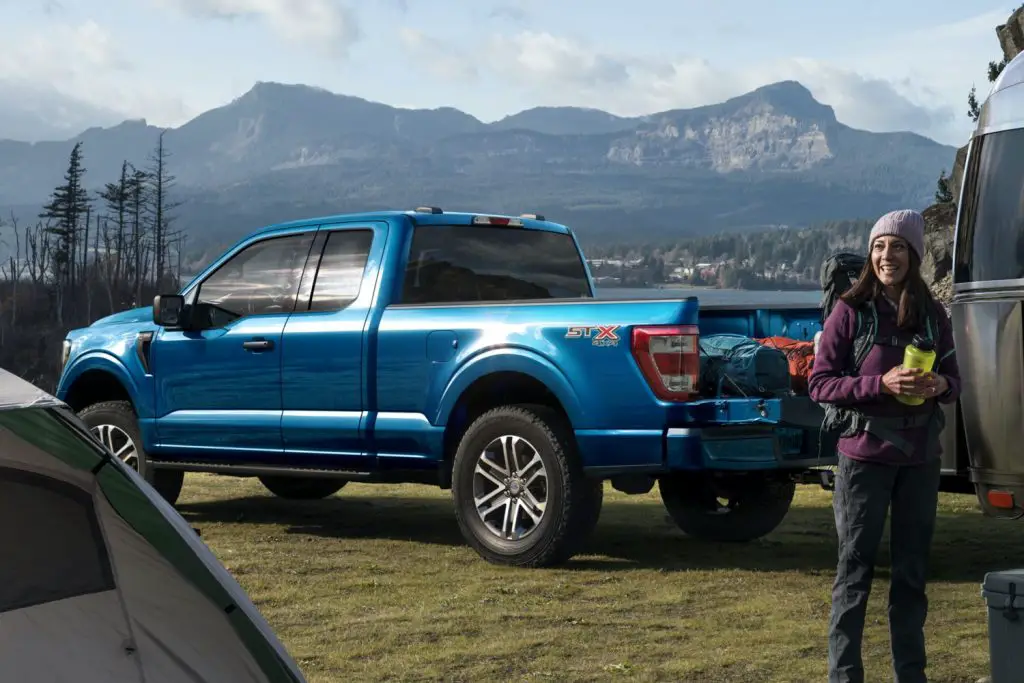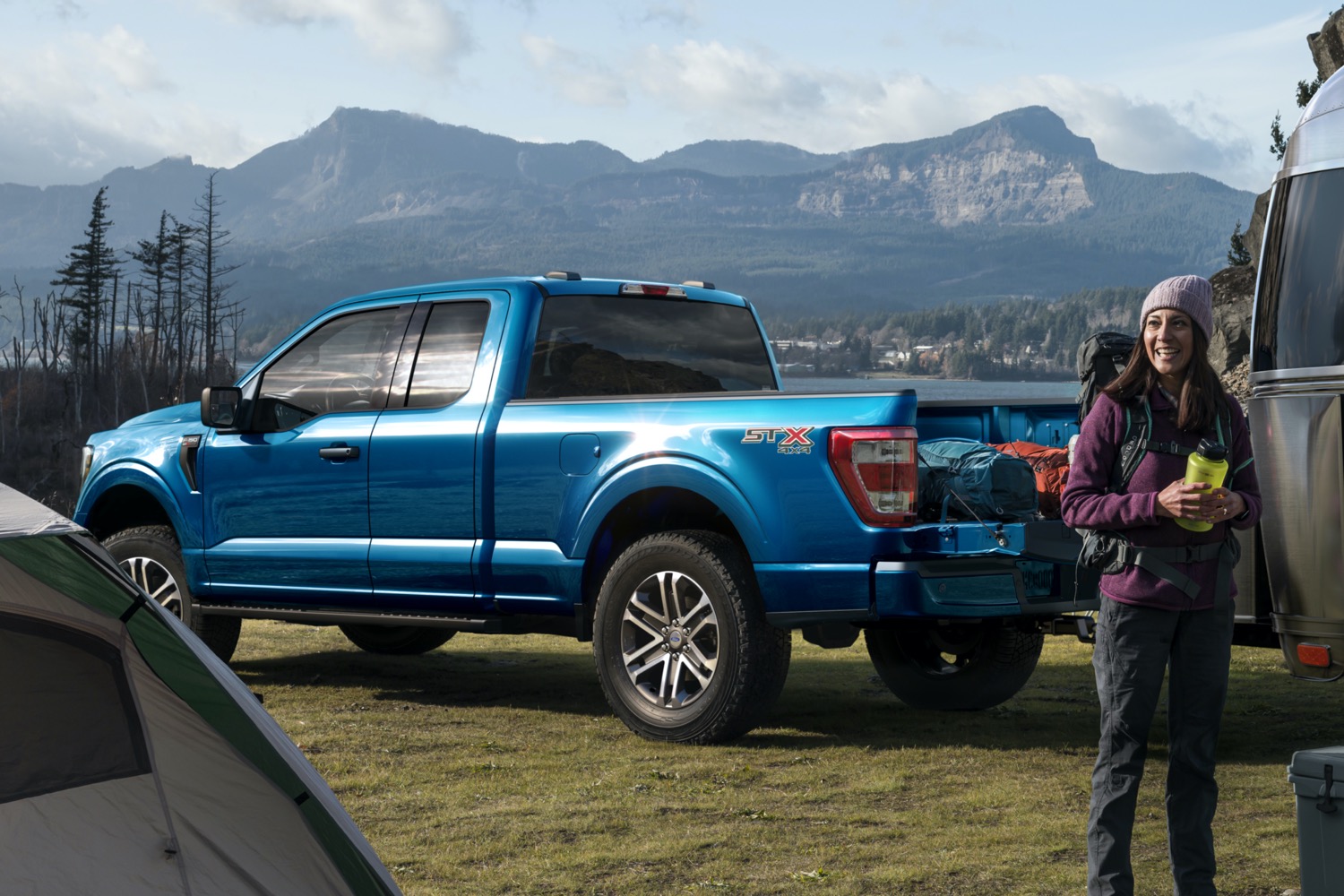 The latest Ram, for example, comes with a Multifunction tailgate with 60/40 split swing-away doors that can open 88 degrees or swing down like a traditional tailgate. GMC offers its MultiPro tailgate capable of folding into six different configurations, in addition to operating like a traditional tailgate.
We were curious to hear the reasoning behind Ford's decision to not create a radically different 2021 F-150 tailgate, so we reached out to F-150 engineering manager Dawn Piechocki. And as it turns out, like most of the ideas baked into the all-new pickup, it all boils down to customer feedback.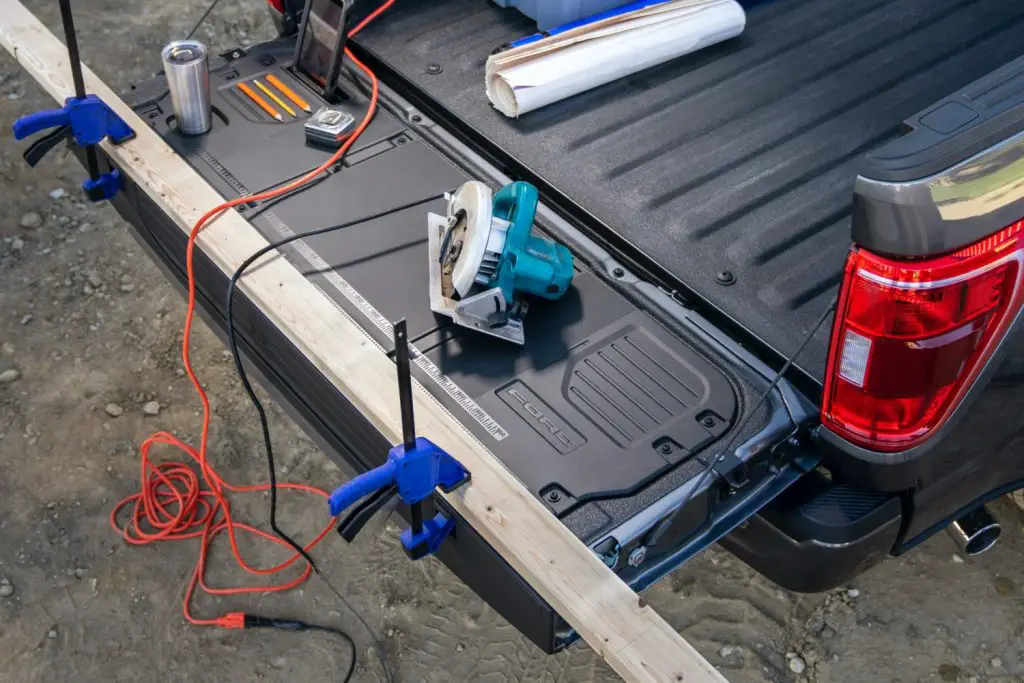 In an interview with Ford Authority executive editor, Alex Luft, Piechocki says that tailgate innovation is "a hot area." "What we saw from our customers is that there is a lot of usage on and around the tailgate. In the feedback we received, usability was a key element, and we wanted to help enable pain points and what [customers] were using tailgates for. Many customers used tailgate for projects, whether it construction or DIY, working, helping with community. These improvements made sense compared to a different or more radical tailgate."
Ultimately, it seems like F-150 customers simply didn't see the need for a multifunction-type tailgate, and would prefer a simpler, more traditional unit. Regardless, we can't help but wonder if the 2021 F-150 could benefit from a multifunction approach, offering multiple ways to open and/or use it, or from a simple set of barn-style doors. Let us know what you think in the poll below!