We've learned a lot about the 2021 Ford Bronco in the days since its official reveal, and if one thing's abundantly clear, it's that The Blue Oval put a lot of time and thought into its features and the way it functions. That includes details like making the removal and installation of the doors and roof very easy, and even removing the word "Wrangler" from its tires. But there are many tiny little details that aren't immediately obvious, like the location of the Bronco backup camera, that are equally ingenious.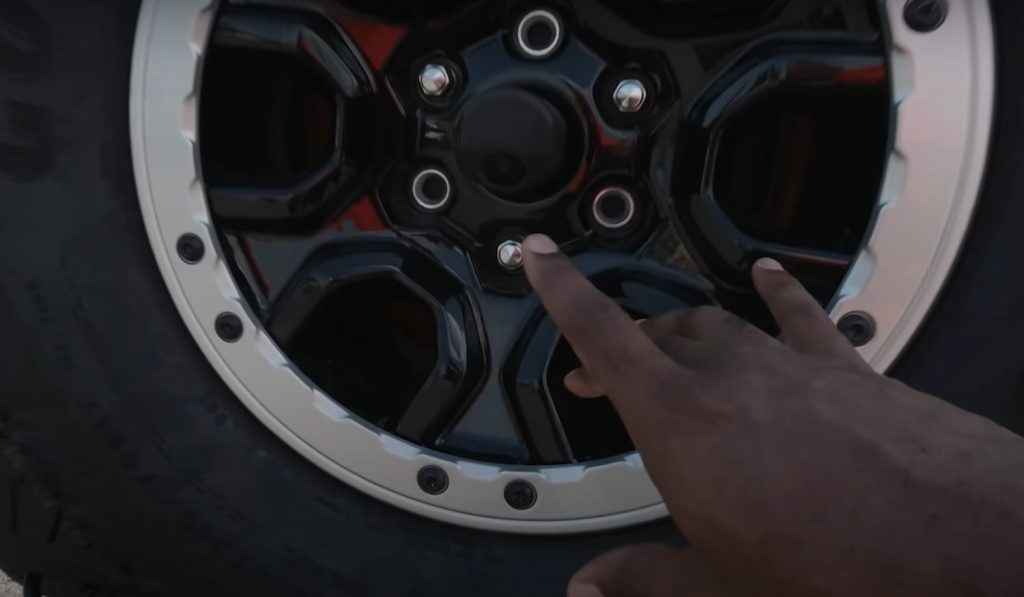 We're fairly certain that finding the perfect spot for the Bronco backup camera was a point of contention at Ford. After all, the camera couldn't be located on the removable top, and there's a full-size spare covering much of the tailgate. Nobody wants to see an ugly camera sticking out of the tailgate, either. So the next obvious choice was to move the backup camera inside the spare wheel hub.
So that's exactly what Ford decided to do. This way, the camera can function perfectly, and even better, it's mostly hidden from view. It's a smart move on the automaker's part, and just another tiny example of what makes the new Bronco such a smart design.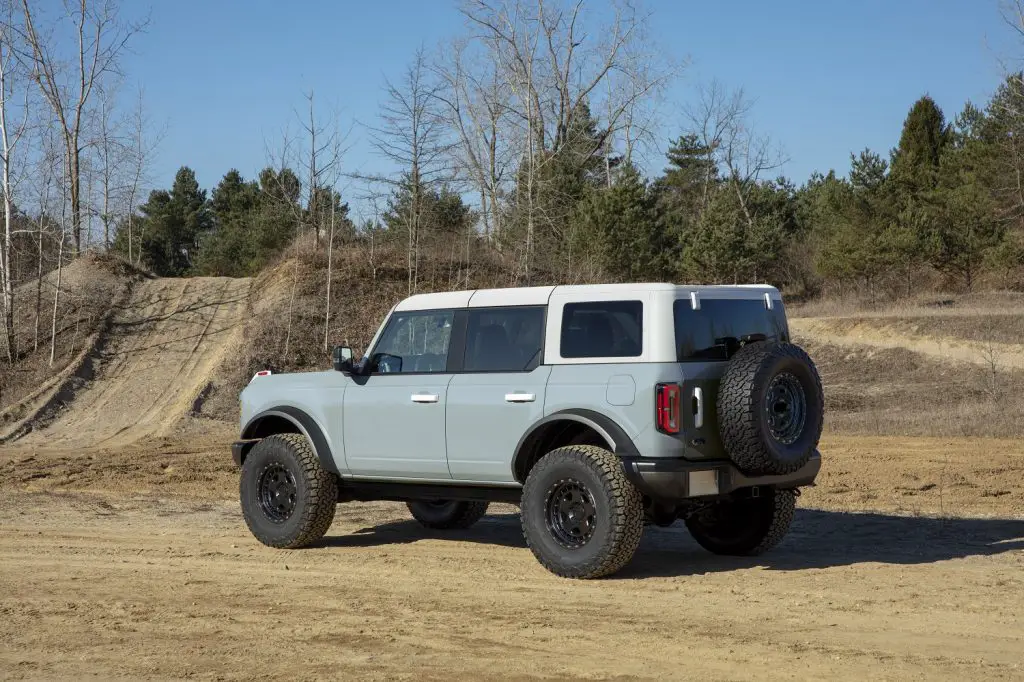 As far as the Bronco's main competitor, the Jeep Wrangler goes, it's notable that it also comes with the rear view camera located in the center of the rear spare carrier. However, many owners have relocated the unit to the rear bumper, because when they installed aftermarket accessories like bike racks, it blocked the view of the camera.
Whether or not this will be an issue with the new Bronco backup camera remains to be seen. Ford is offering 200+ accessories for the off-road SUV, so we would bet that it has already come up with a solution for this. But until that full catalog is released, we'll just have to wait and see.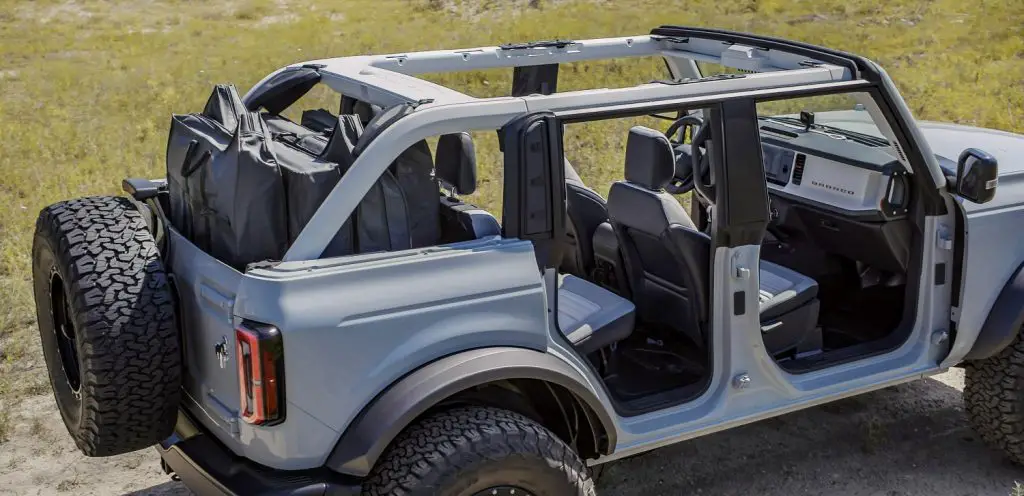 We'll have much more on the new Bronco and its features soon, so be sure to subscribe to Ford Authority for more Ford Bronco news and around-the-clock Ford news coverage.