Since the 2021 Ford Bronco was revealed a couple of weeks ago, we've been eagerly anticipating a list of the 200+ factory accessories Ford will offer for its reborn off-road SUV. It's easy to assume quite a few of them, which should include things like various racks for carrying outdoor equipment, bumper add-ons, and camping equipment. But it also appears that a set of factory Bronco tube doors will be offered as well.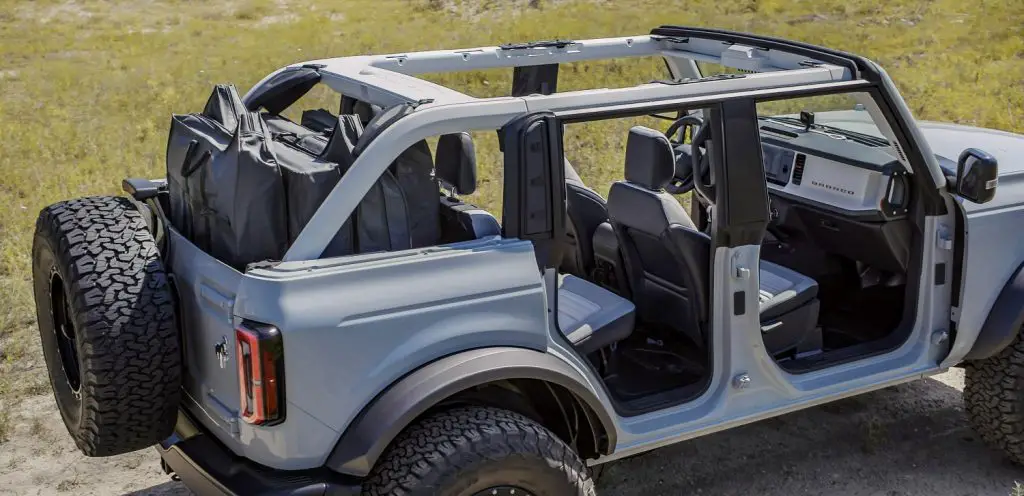 This revelation comes to us from Bronco6G, which recently discovered a back door into the not-yet-released Bronco configurator that provided sneak peeks at the SUV's exterior and interior colors and trim levels. But the hack job also revealed something else – an image of a four-door Bronco with superimposed black tubular doors.
The tube doors would take the place of the Bronco's regular doors, offering the vehicle's occupants an extra layer of protection while also retaining the open air feel of having the doors off. From the image, it appears that the Bronco tube doors will mount exactly the same way as the regular doors, using two bolts inside of the door frame.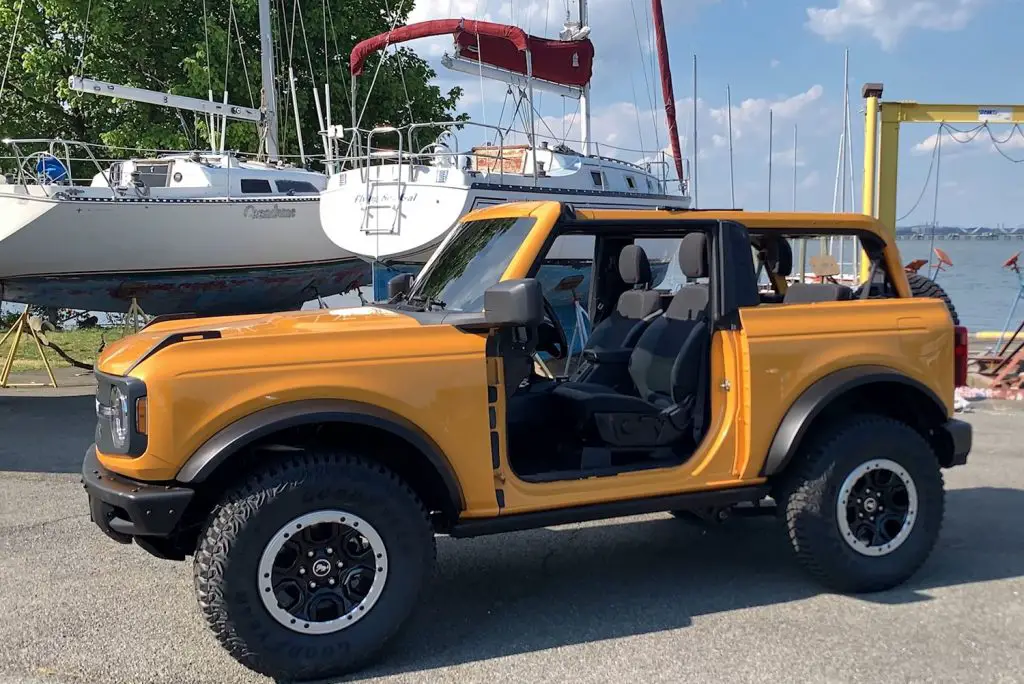 This news doesn't come as a huge surprise, especially given the fact that a Ford patent published last year depicted a Bronco-like vehicle with tubular doors, albeit ones that had airbags inside of them. Whether or not these production tube doors are equipped with air bags or not is unclear at this time.
We should know for sure soon, as the Bronco configurator is expected to go live sometime in August. Hopefully, Ford will also release a complete list of Bronco accessories at that time as well, so buyers can begin picking out which ones they'll be purchasing right alongside their shiny new SUVs.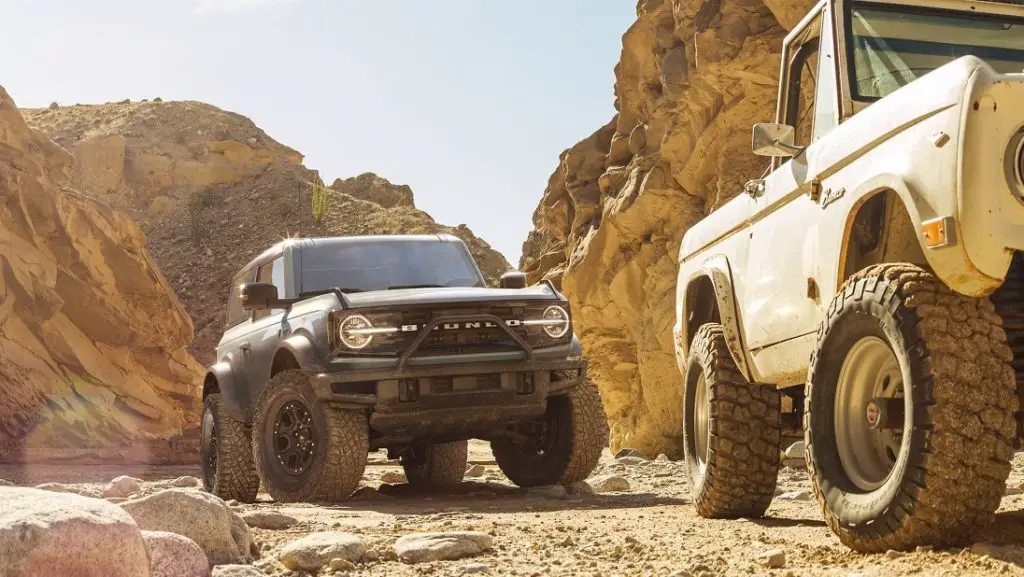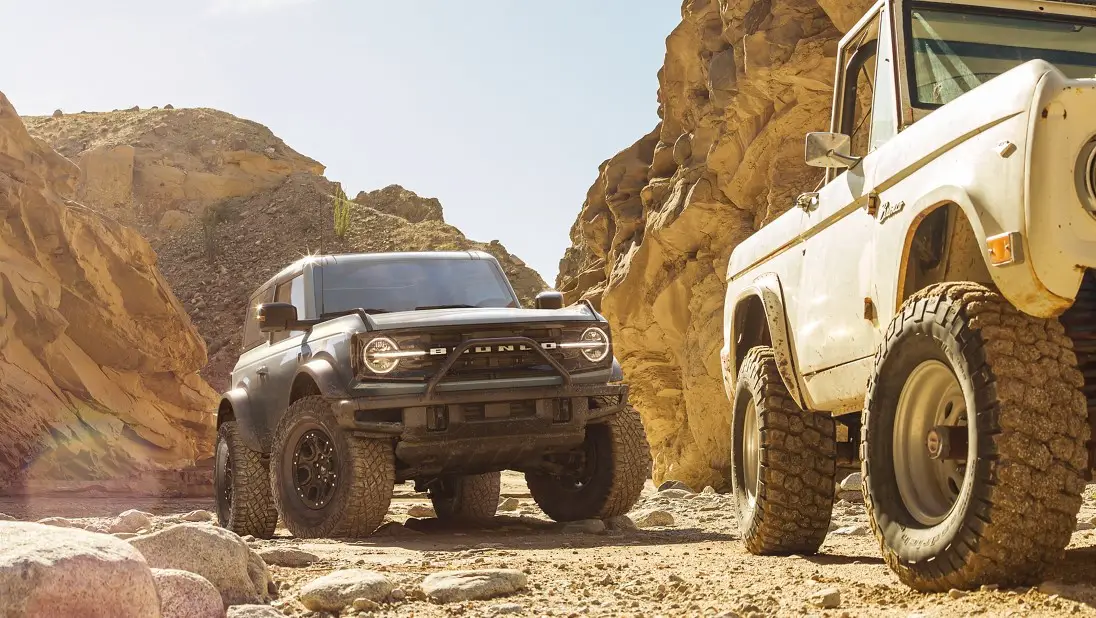 We'll have much more on the Bronco and its many accessories in the coming days, so be sure to subscribe to Ford Authority for more Ford Bronco news and continuous Ford news coverage.