Ford recently announced the final power figures for the production 2021 Mustang Mach-E, and they were actually a little higher than the original projections. For those that want even more, the Mach-E GT is due to launch in 2021 with 459 horsepower and 619 pound-feet of torque. But the stripped-down, modified Mach-E shown drifting in this strange video appears to be an even hotter version of the all-electric SUV than any of those.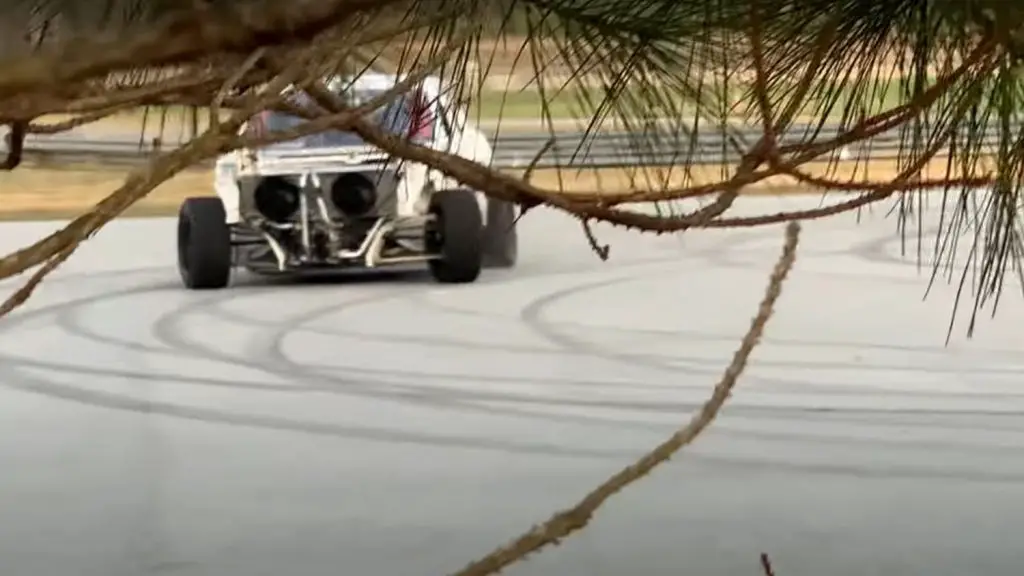 The video, which was shot at the North Carolina Center for Automotive Research proving grounds, depicts a very interesting scene. For starters, the entire front end and rear bumper are missing, as is all the glass and trim. Those missing parts reveal a few obvious modifications, including a roll cage, custom upper and lower control arms and subframe, along with large cooling fans and some beefy looking tires.
The modified Mach-E is seen ripping around the test track, and it sounds quite unique while doing so. The high pitched scream it emits while drifting and smoking all four tires is honestly pretty cool, though certainly not a replacement for the noises a good old fashioned V8 emits. The only mystery is who is behind the wheel, and what exactly this thing might be.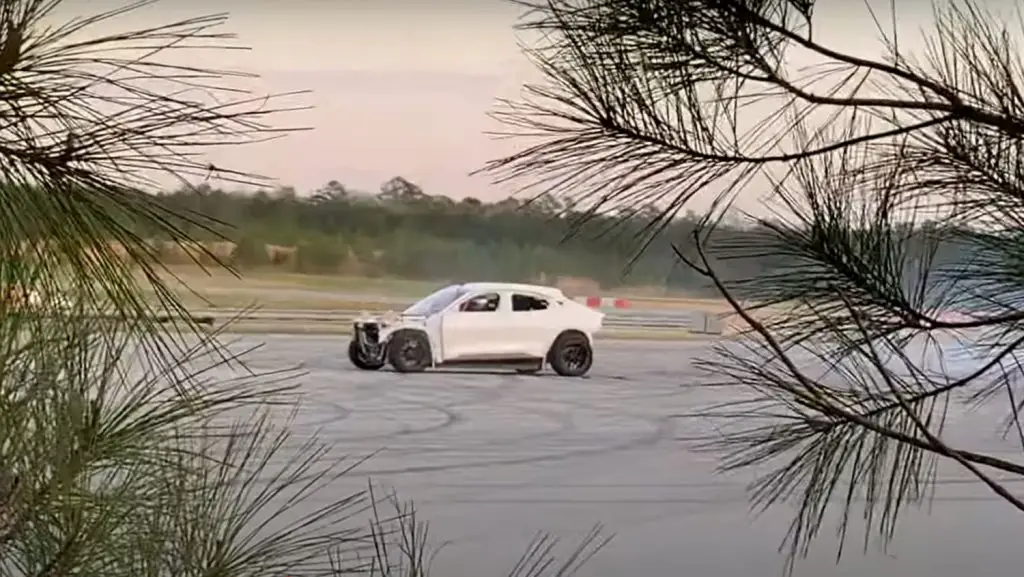 This modified Mach-E could be some sort of custom build for the likes of Ken Block or Vaughn Gittin Jr., perhaps done up for a promotional stunt. There is what appears to be a Ford F-150 RTR in the background, for what it's worth. Personally, we think the entire video was completely staged. For starters, the video quality is very good for cell phone footage, and it looks like the person that recorded it is purposely trying to be shaky.
Not only that, but the YouTube channel that posted the video is brand new. And at the end of the video, the person filming it runs off, thinking that he's been caught, even though no one appears to even notice him. It's all quite strange, but at the same time, it has us excited to see just what exactly this seemingly staged video leads to in the near future.
We'll have more on this strange Mach-E when it's available, so be sure to subscribe to Ford Authority for more Mustang Mach-E news and around-the-clock Ford news coverage.