Those who appreciate V8 power have to hand it to Ford's cross-town rival Dodge these days. While much of the rest of the automotive industry continues to shy away from eight-cylinder powerplants, Dodge continues to stuff its supercharged 6.2L Hemi engine into just about everything it makes. The latest is the Durango SRT Hellcat, which should make Ford fans just a little jealous, since The Blue Oval doesn't have a direct rival for it.
Dodge calls the 2021 Durango SRT Hellcat "the most powerful SUV ever," which is a bold but seemingly accurate claim. Its engine, shared with the Challenger and Charger Hellcat, produces 710 horsepower and 645 pound-feet of torque, which is oddly enough 7 horsepower and 11 pound-feet less than its passenger car brethren. Shifts are are handled by a TorqueFlite 8HP95 eight-speed automatic transmission.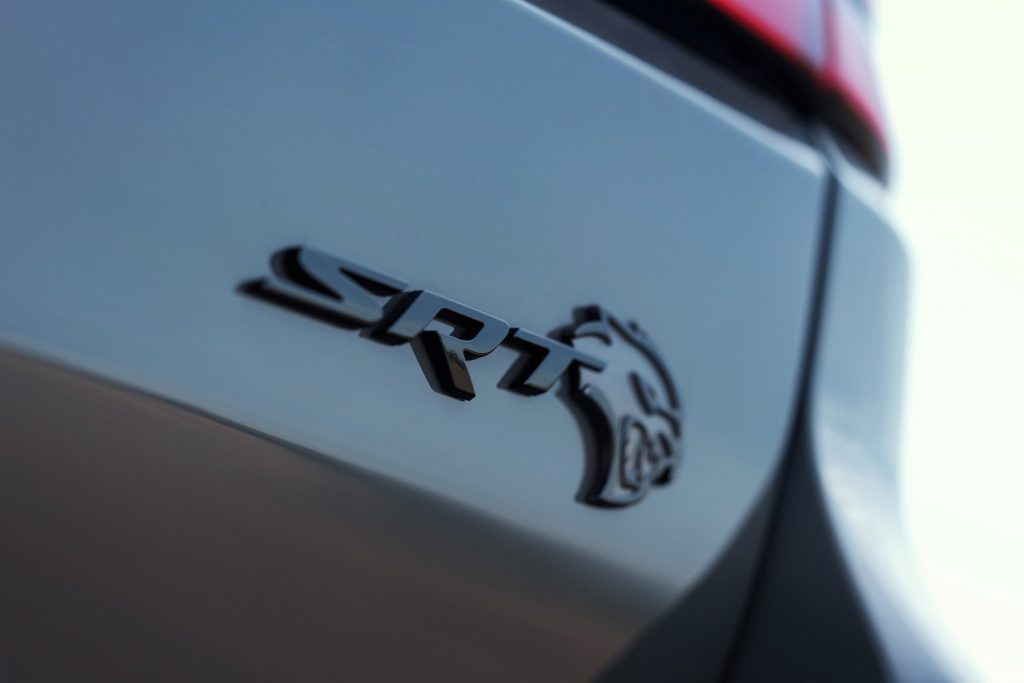 Nonetheless, that's enough juice to propel this three-row SUV from 0 to 60 miles-per-hour in a blazing 3.5 seconds. The quarter-mile takes a mere 11.5 seconds, and if the driver keeps their foot to the floor, the Durango SRT Hellcat will reach 180 miles-per-hour. For a kid-hauling grocery-getter, that's quite impressive.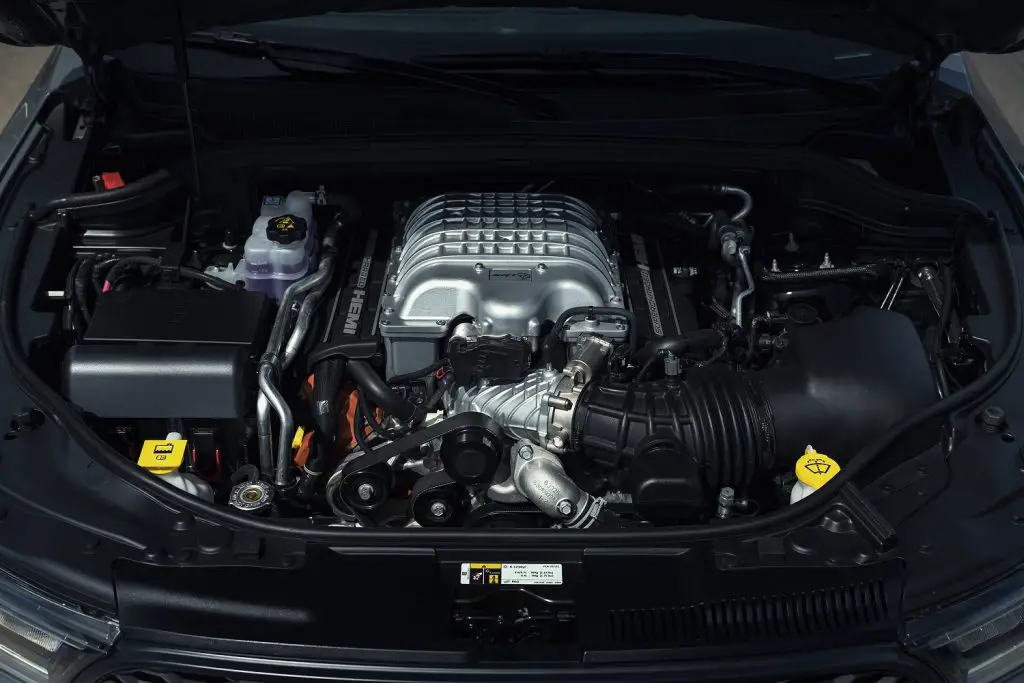 The souped-up utility also packs a tuned suspension, Brembo brakes, a new front fascia design, chin splitter, updated engine oil cooler duct, air guide, and a snorkel for cold air induction. A new, unique rear spoiler creates an improved aerodynamic balance with the new front-end design, resulting in an increase in rear downforce of 140 pounds at 180 miles-per-hour. Interestingly, Dodge is only planning on building the Durango SRT Hellcat for one model year – 2021.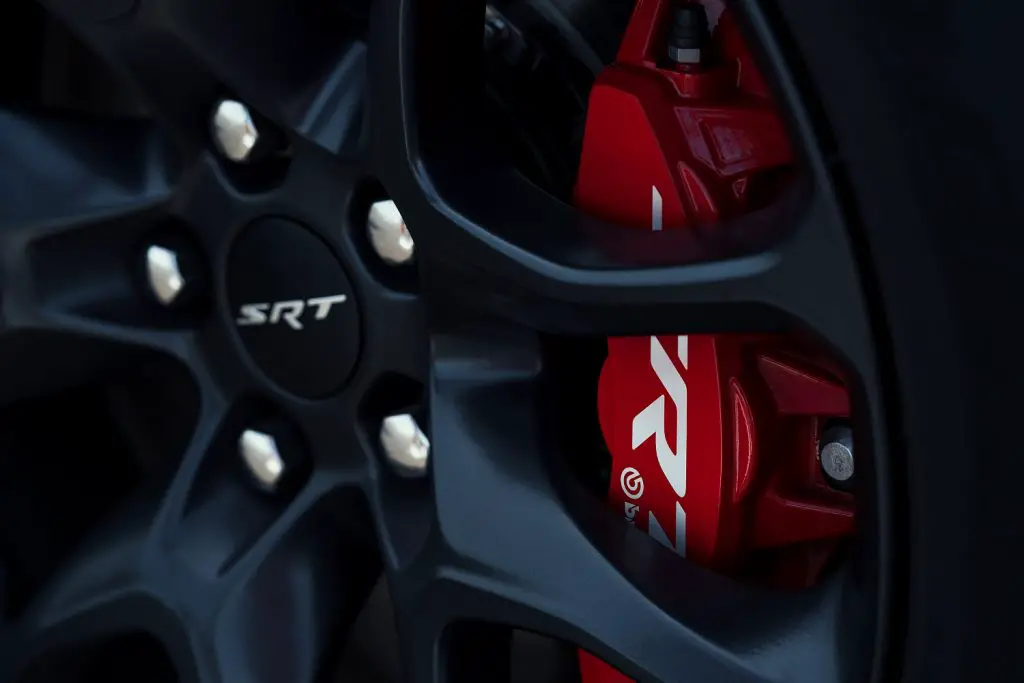 Unfortunately, the closest rival Ford has to the Durango SRT Hellcat is the Explorer ST. And that's not even really a fair comparison. The Explorer ST features Ford's 3.0L EcoBoost V6, which produces 400 horsepower and 415 pound-feet of torque, and takes 5.2 seconds to go from 0-60. That's obviously impressive, but nowhere near the Dodge SUV.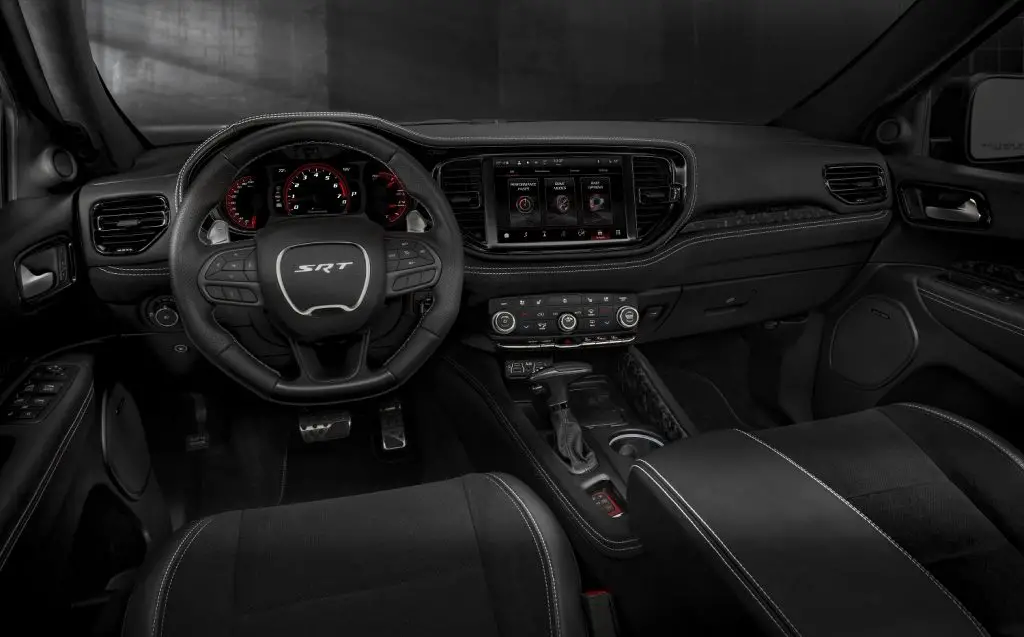 And that's a shame, really, because these days, more and more people are interested in performance-oriented SUVs. The Blue Oval could certainly stuff a supercharged 5.0L Coyote V8 in the Ford Explorer and have an immediate rival for the Durango Hellcat, but whether or not it would sell in any sort of quantity is hard to say. Regardless, we'd love to at least see Ford try.
We'll have the latest on what Ford's rivals are up to moving forward, so be sure and subscribe to Ford Authority for the latest  Ford news coverage.