It's difficult to quantify the significance of the first-gen Ford GT. When the car's chief designer, Camilo Pardo, was tasked with recreating the magic of the multi-time Le Mans winning GT40, he was elated. After all, such an opportunity is one of a lifetime. But at the same time, redesigning a vintage race car as a modern road car was no simple task.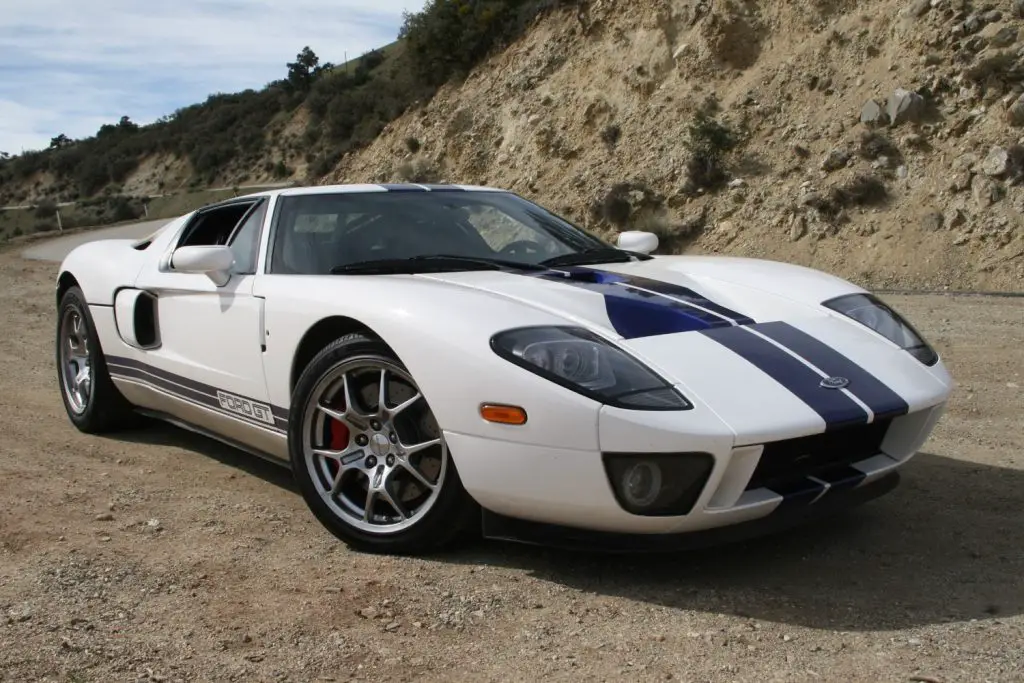 The process of creating the first-gen Ford GT actually started back in 1999 cloaked in secrecy, as Pardo recalled to Hot Rod. "The confidential program was code-named 'Petunia,'" Pardo said. "We did it in a satellite studio, which was outside of the design center, so nobody really went there." Pardo was joined by a number of other Ford designers, who collectively came up with a "bunch of ideas."
After they were put on paper, several of the first-gen Ford GT design proposals went on to become 3D models, and then full-size mock ups.
"It was a rat race of different clay models," Pardo said. The only set-in-stone rule from Ford management at the time was that the new Ford GT had to look like the original GT40. From there, designers were free to use their imaginations.
A little-known fact is that the GT40 actually evolved from the 1963 Lola MK6 GT, which Camilo calls "the little tadpole that turned into a mad shark." The first designs for the GT40 Concept were somewhat vanilla in appearance, but as the team added vents and scoops for cooling, it took on a whole new persona.
The first-gen Ford GT would go on to be revealed as a concept called the GT40 at the 2002 North American International Auto Show. However, the new car was bigger, wider and taller than the GT40, wherein the 40 denotes the car's 40 inch height. Since the new car was four inches taller, spurring the team consider the GT44 name. Roughly two years later, the car would simply launch as the Ford GT, in part due to trademark issues associated with the GT40 name.
We'll have more on the fascinating story of the first-gen Ford GT and its birth soon, so be sure to subscribe to Ford Authority for more Ford GT news and around-the-clock Ford news coverage.