J.D. Power just released its 2020 Initial Quality Study (IQS), and there are several interesting takeaways from the long-running report. One of the biggest is that most domestic brands wound up ranking above the industry average this year, and it's the best-ever performance by Detroit automakers in the history of the study. Unfortunately, that doesn't include Ford and Lincoln, both of which wound up ranking below the industry average.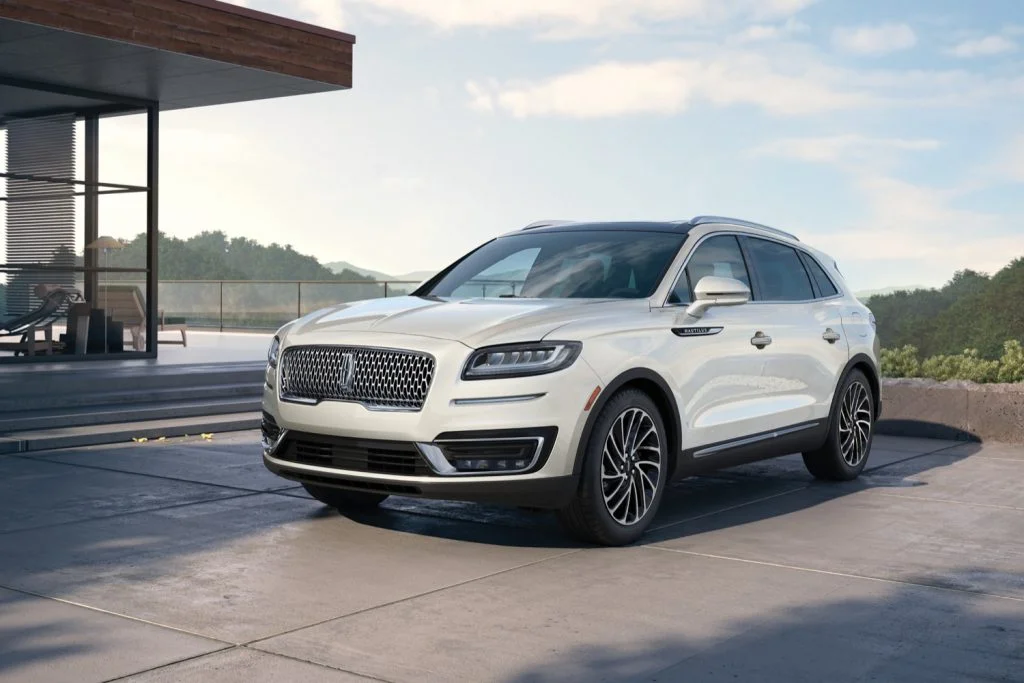 The study, now in its 34th year, examines problems experienced by owners of new 2020 model-year vehicles during the first 90 days of ownership. Initial quality is determined by the number of problems experienced per 100 vehicles (PP100), with a lower score reflecting higher quality.
Dodge, Chevrolet, Ram, Buick, GMC, Cadillac, and Jeep all performed better than the overall industry average of 166 PP100. Meanwhile, most premium brands scored below the industry average, a trend that continues mainly due to the fact that these vehicles typically come equipped with more complex technology features that tend to cause headaches for owners.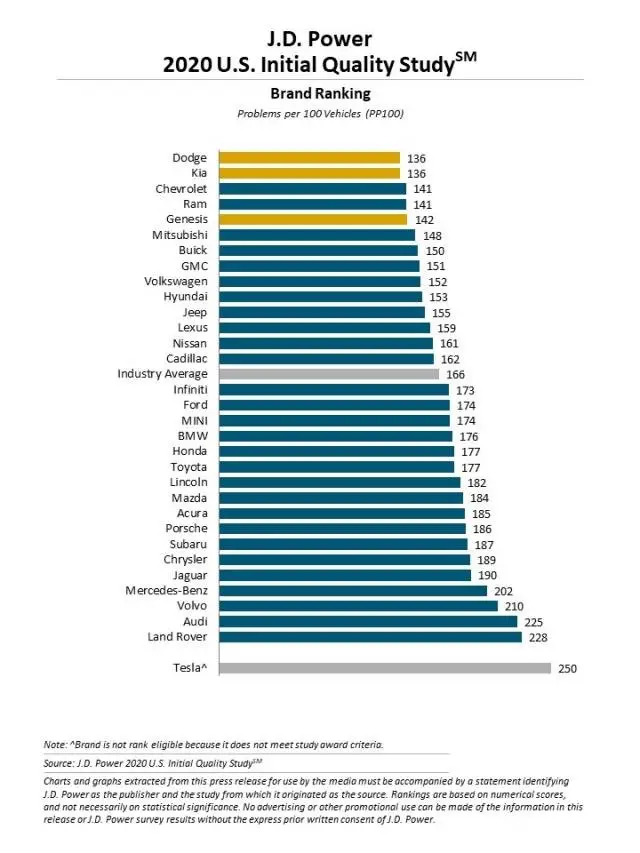 Unfortunately, both Ford and Lincoln turned in subpar performances while other domestic automakers shined. Ford landed in the middle of the pack with a score of 174 PP100, just slightly worse than the industry average. Meanwhile, Lincoln landed further down the rankings with a score of 182 PP100.
It's worth noting, however, that both Ford and Lincoln fared better than a host of Japanese automakers once regarded as the gold standard in quality. For Ford, that includes the likes of Honda (177 PP100) and Toyota (177). Lincoln managed to beat out a number of other luxury brands as well, including Acura (185), Porsche (186), Jaguar (190), Mercedes-Benz (202), Audi (225), and Land Rover (228).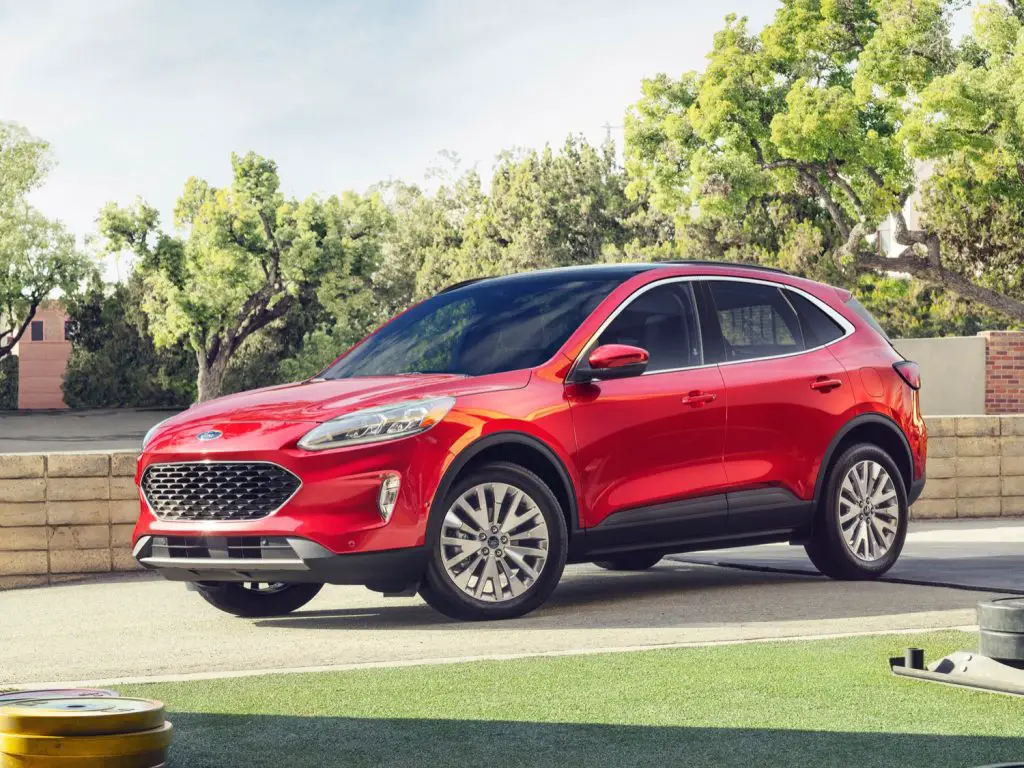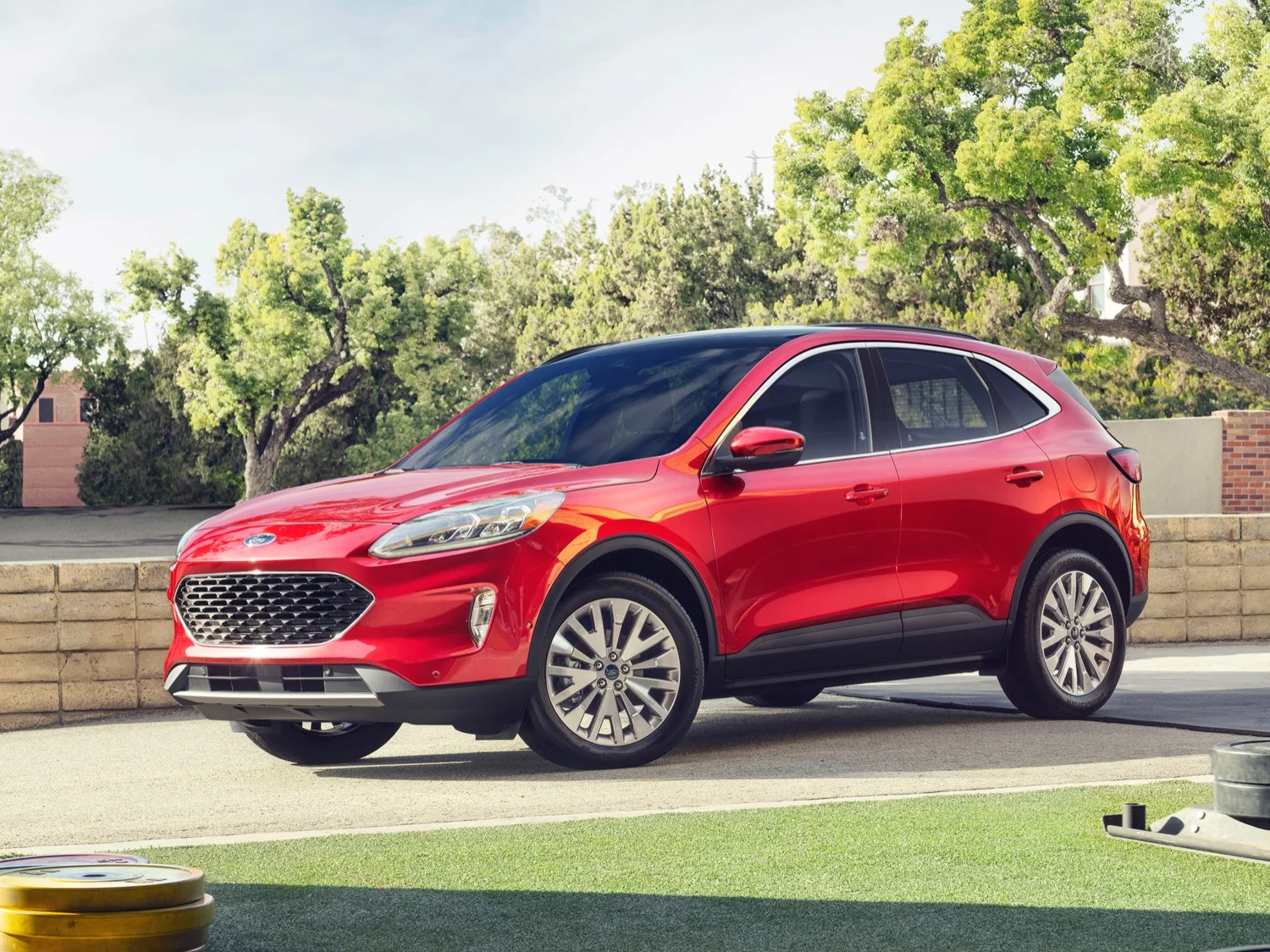 Still, it's somewhat disconcerting to watch other domestic automakers improve while The Blue Oval lands in the middle of the pack. The most surprising of which is Dodge, which tied with Kia to become the first domestic brand in the study's history to take the top spot with a score of 136. That's a stunning turnaround for an automaker once famous for a myriad number of issues. Chevrolet and Ram, meanwhile, turned in strong performances with matching scores of 141 as the two tied for third place.
While somewhat concerning, this performance doesn't necessarily tell the whole story in regards to quality and reliability – only a small piece of it in regards to sample size and the length of ownership. Regardless, it also gives The Blue Oval something to improve upon.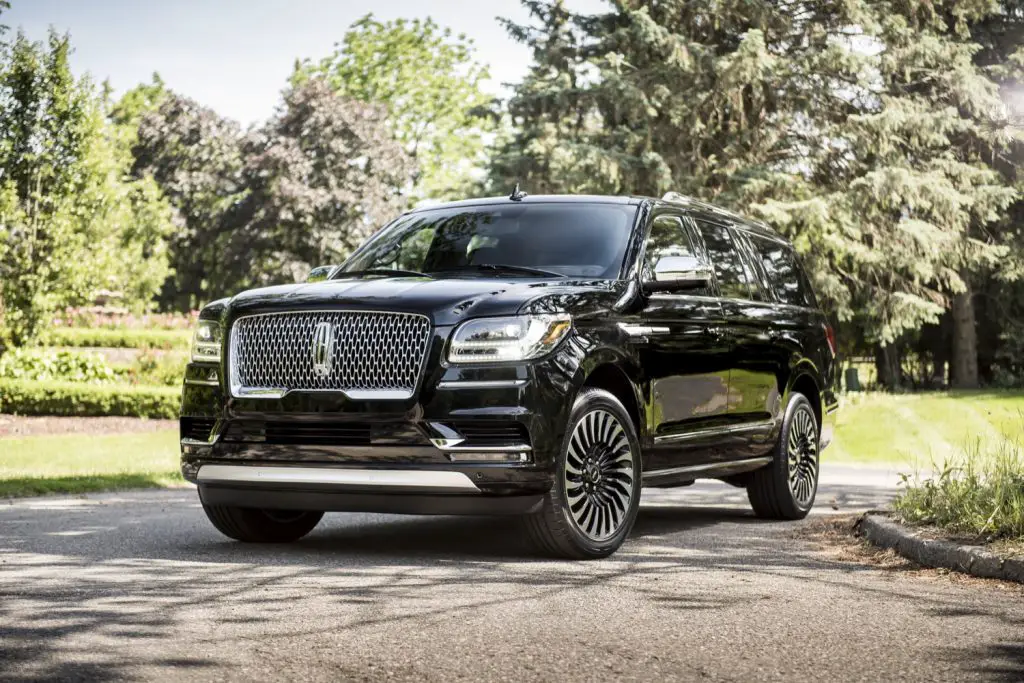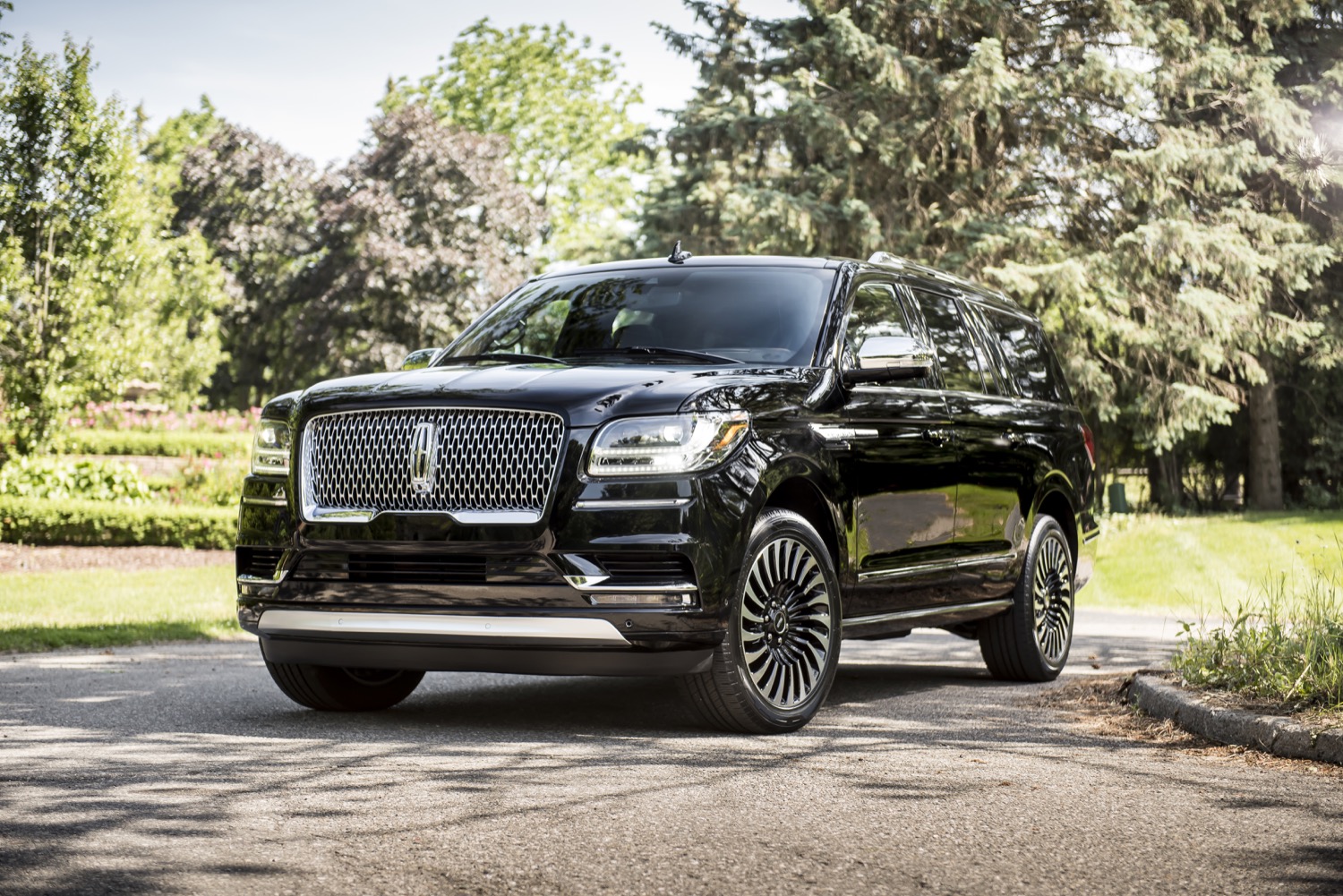 We'll have more on J.D. Power's latest report soon, so be sure to subscribe to Ford Authority for the latest Lincoln news and non-stop Ford news coverage.