It's been over a year since Ford announced its plans to begin working on developing cellular-based, vehicle-to-everything technology, or C-V2X. The automaker eventually plans on deploying this technology in all of its vehicles in China by 2021, and in the United States by 2022. Now, Ford China has announced that it is ready to begin testing the V2I (Vehicle-to-Infrastructure) function based on C-V2X (cellular vehicle-to-everything) technology in Changsha, the capital of the Hunan providence in China.
V2I enables wireless communication between objects, which in this case means future vehicles will be able to "talk" and "listen" to other C-V2X equipped vehicles, infrastructure, and individuals, helping to make busy areas safer and less congested. The V2I function will be deeply integrated with the smart navigation feature of the SYNC+ system of production Ford vehicles.
V2I is capable of informing drivers of the traffic light status ahead of them, as well as provide information about speed limits, potentially dangerous road sections, and construction zones. Using relevant algorithms and analysis of road infrastructure updates, the V2I-enabled system is also capable of informing drivers of the optimal speed they should drive at so that they can cruise through intersections without having to slow down or stop.
This helps prevent backups and traffic delays, as traffic is able to keep moving regardless of any potential setbacks. But V2I requires a good bit of data to function at an optimum level. The feature is set to be launched for trial use at the end of this year through an OTA update for SYNC+, after which Ford will be able to collect data from users, make necessary changes, and update the system as needed.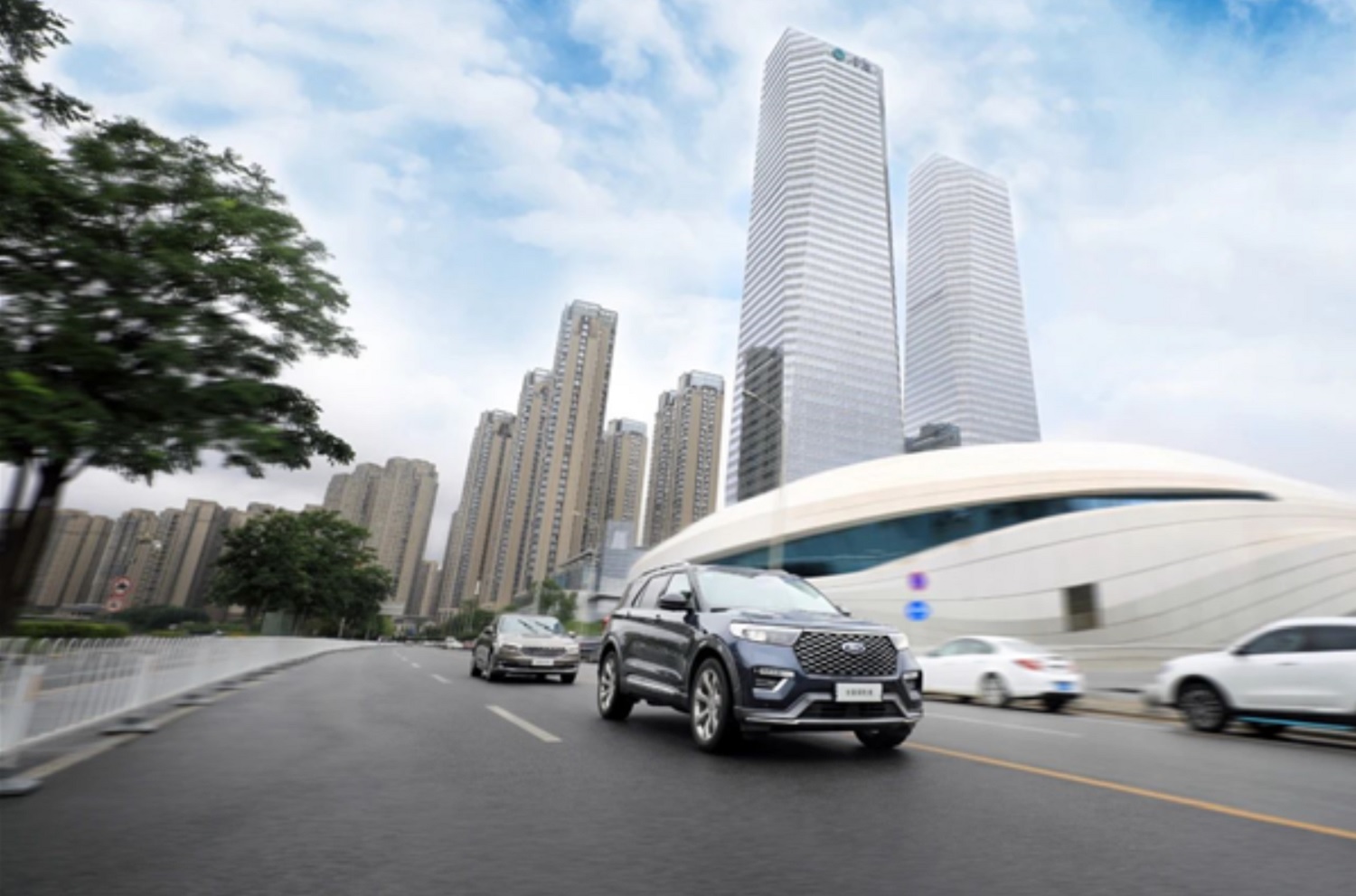 Until then, Ford China will be working with Hunan Xiangjiang Intelligent Science and Technology Innovation Center Co., Ltd. to test the V2I function on roads designated for ICV testing. The testing zone contains China's first open route for smart bus demonstrations, a 100 kilometer long smart expressway, and 100 square kilometers of urban roads powered by V2I infrastructures.
We'll have more on this and other exciting new technology soon, so be sure and subscribe to Ford Authority for the latest Ford business news and around-the-clock Ford news coverage.