Seeing Ford vehicles in police chases is a pretty common sight these days, especially since the Ford Police Interceptor Utility is in use across many police departments. What we don't often see, however, is a Ford Focus driver managing to elude one of those Ford Explorer-based police vehicles for any reasonable amount of time. But that's exactly what takes place in this short but wildly entertaining video.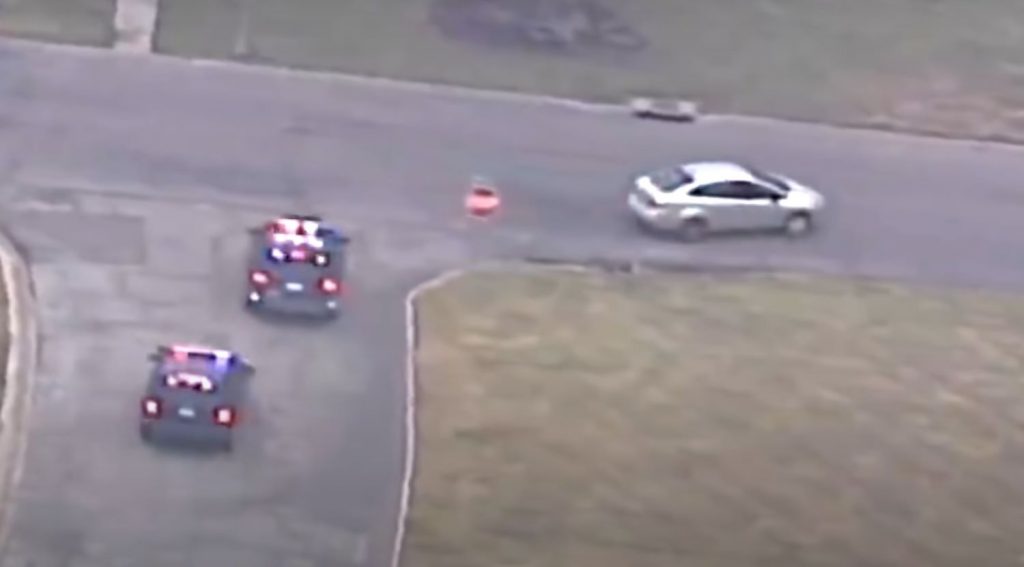 The footage kicks off as the Ford Focus driver is cruising along at a somewhat leisurely speed with the police hot on their tail. Things then begin to heat up rather quickly, as the Focus driver blows through a stop sign and accelerates through a residential area. A few turns later, the compact sedan's driver actually manages to put a sizable amount of distance between himself and the police.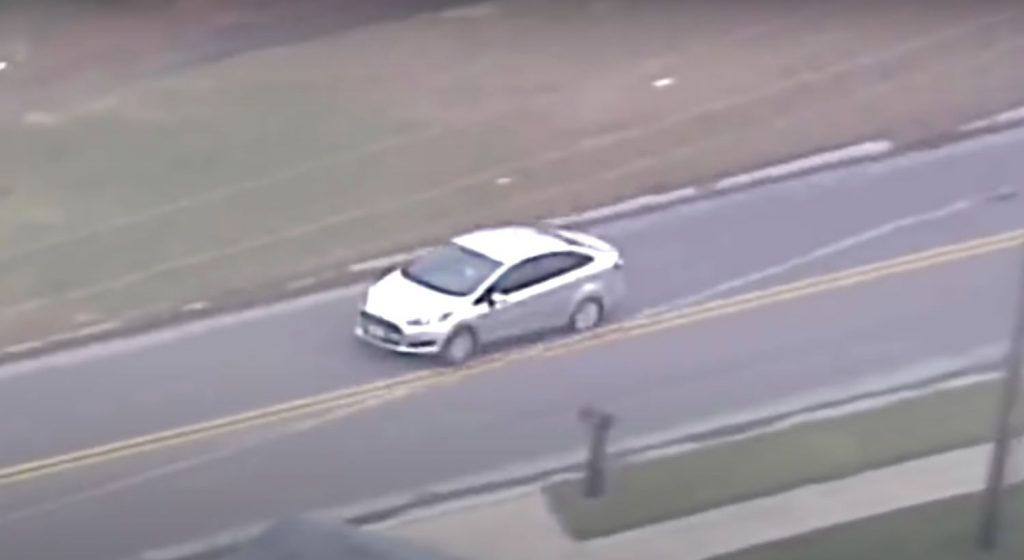 The driver nearly loses it around a sharp corner, however, which eliminates that gap quickly. Undeterred, the Focus driver makes his way past a high school onto a straight road, where he quickly reaches a high rate of speed once again. Somehow, despite a few close calls, the driver manages to avoid striking any other cars or objects.
The fleeing driver continues to weave his way through town into a commercial area, and eventually makes it to the highway. At one point, a trio of Interceptor Utilities almost manages to execute a P.I.T. maneuver on the Focus, but the driver slips away. However, his luck begins to run out when a blown front tire slows this chase down considerably.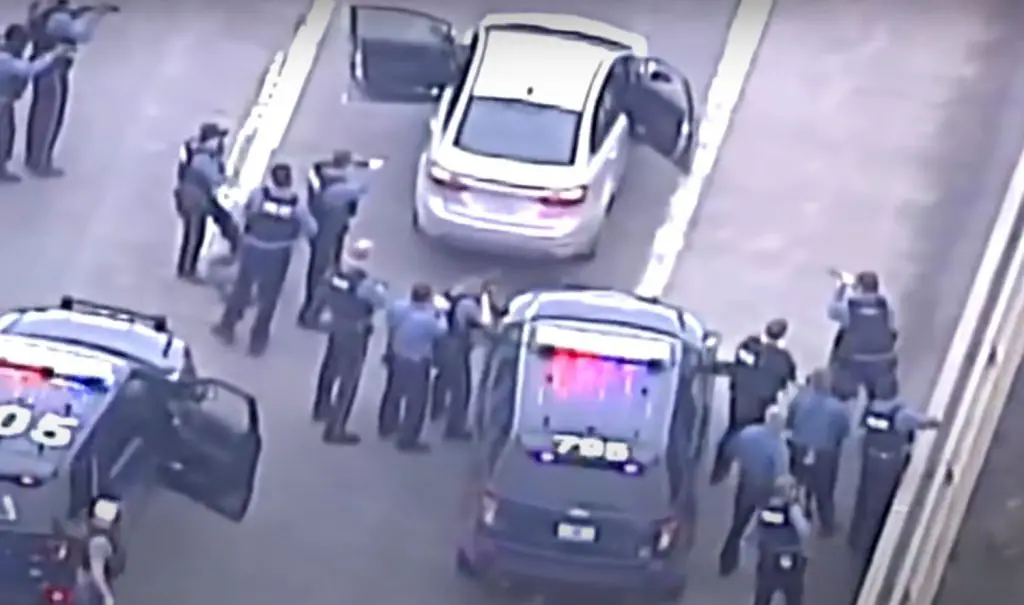 Eventually, that damage is enough to put an end to this prolonged chase. The driver and passenger exit the vehicle without putting up any sort of fight, and this chase thankfully ends with no one getting hurt. But even though we certainly don't recommend running from the police for any reason, we still have to give the driver some props for managing to keep this chase going as long as it did.
We'll have more wild police chases like this soon, so be sure to subscribe to Ford Authority for more Ford Focus news and continuous Ford news coverage.