Each year, the world celebrates Mandela Day on July 18th, and Mandela Month throughout the entire month. This year, the manufacturing team at Ford Motor Company of Southern Africa (FMCSA) has honored Mandela with a very unique tribute, transforming a Ford Ranger into a one-of-a-kind piece of mobile art it has donated to the Nelson Mandela Foundation.
Mandela was a South African anti-apartheid revolutionary, political leader, and philanthropist who served as President of South Africa from 1994 to 1999. He was the country's first black head of state and the first elected in a fully representative democratic election. His government focused on dismantling the legacy of apartheid by tackling institutionalized racism and fostering racial reconciliation.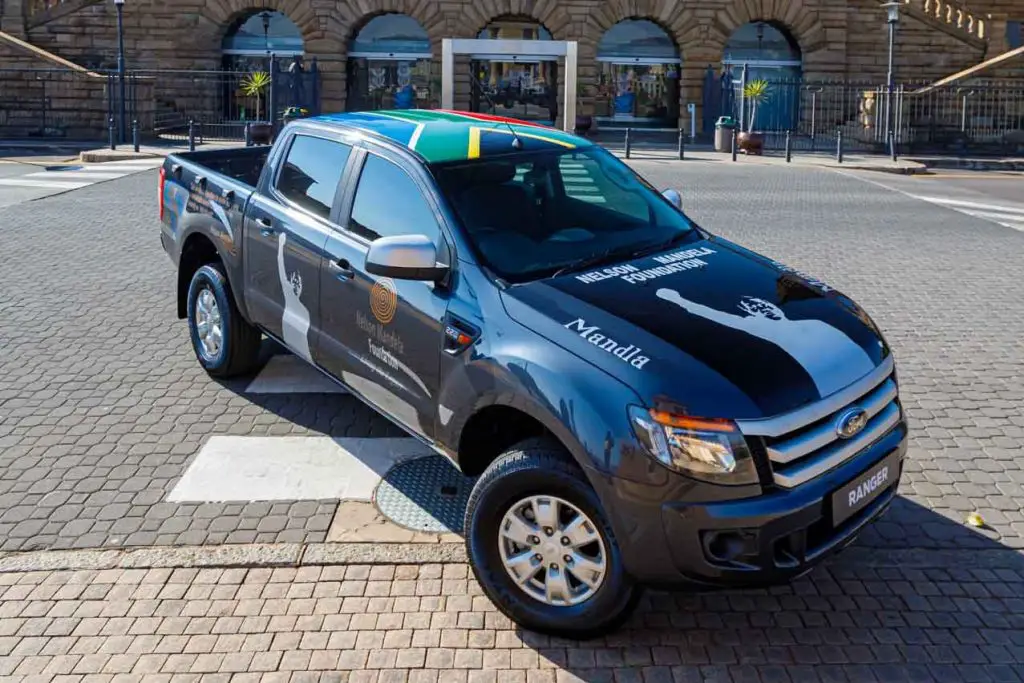 The Nelson Mandela Foundation was established in 1999 when its founder stepped down as the President of South Africa. The Foundation served as a base for his charitable work, covering a wide range of endeavors – building schools, HIV/AIDS work, improving education in rural areas, and conducting peace and reconciliation interventions. Five years after it was established, the Foundation began its transition into an organization focused on memory, dialogue, and legacy work.
The unique Ford Ranger gifted to the organization is adorned with a South African flag on the roof and a portrait of Mandela painted on the hood. The side panels and rear tailgate of the pickup pay further tribute to the Nelson Mandela Foundation and Mandela Day.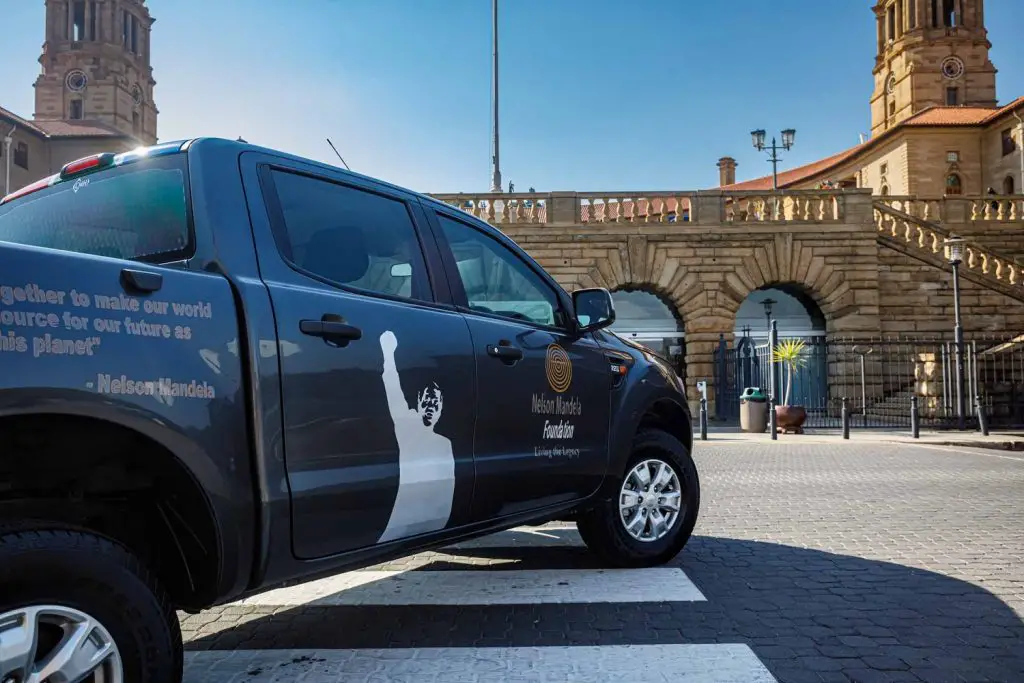 The unique designs were done completely by hand by four talented artists that work at the Silverton Assembly Plant's paint shop in Pretoria, where the Ford Ranger is produced. It took the team 48 hours, mainly outside of their regular shift work at the plant, to finish the artwork. Ford of Southern Africa then asked its employees to submit their ideas as to what the Ranger should be named, and ultimately, Mandla won out.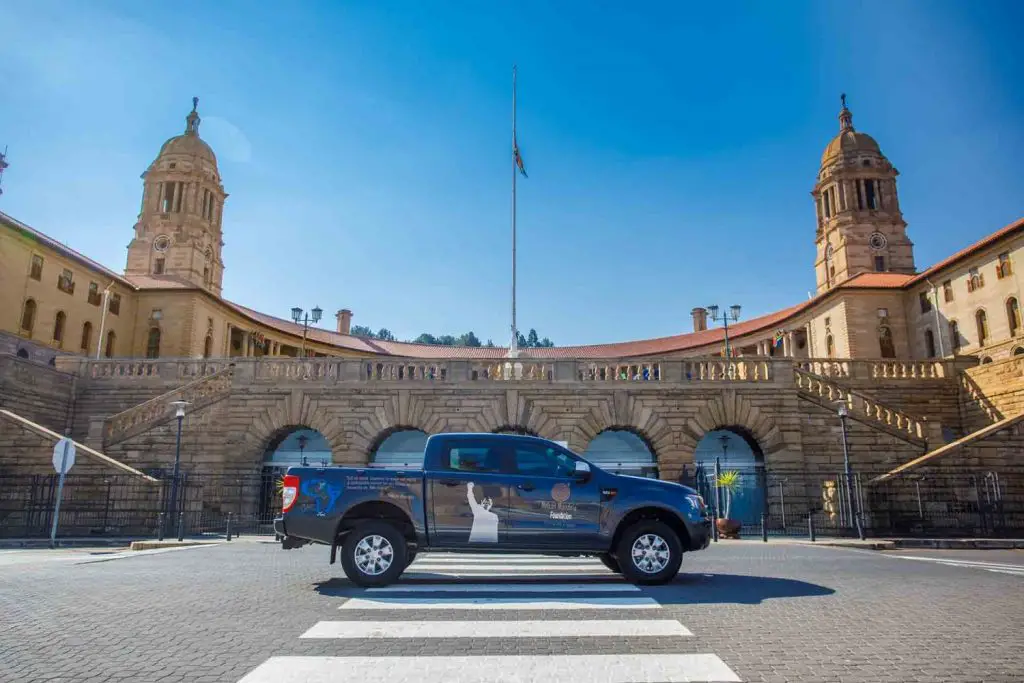 "It pays homage to the powerful slogan 'Amandla… Awethu,' that was often chanted by Tata Nelson Mandela when he had his fist clenched up in the air," explained Neale Hill, Managing Director of FMCSA. "That vision of him is still in so many South African's memories and is a prominent feature of the artwork on the vehicle. In addition, Mandla is a very popular Zulu/Xhosa name that means power or strength. I'm sure you'll agree that this is a fitting description for our powerful Ranger."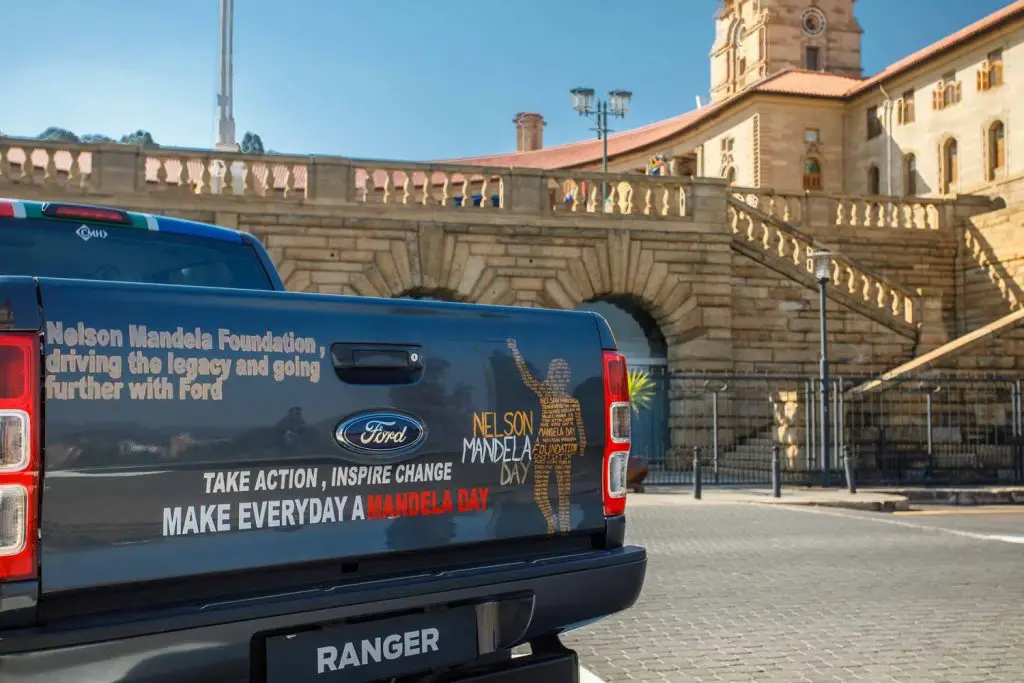 Mandla won't just serve as some show piece, however, as the Nelson Mandela Foundation plans to put the Ranger through its paces for various projects, particularly in the areas of education and community upliftment.
We'll have more special projects like this soon, so be sure to subscribe to Ford Authority for more Ford Ranger news and non-stop Ford news coverage.