These days, it sure seems like there's a day for everything. Everything from macaroni and cheese to tequila gets its own day, and that also apparently extends to those slithery reptiles known as snakes. World Snake Day is July 16th, so Ford of Southern Africa has decided to pay homage to this special event in the best way it possibly can – with the Shelby Super Snake.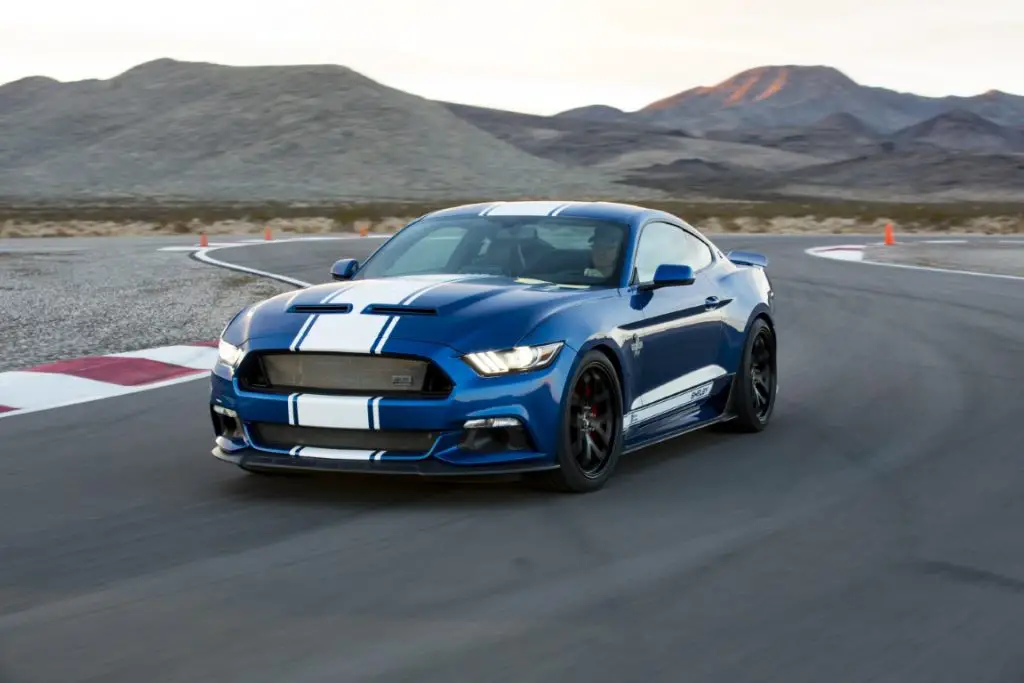 This celebration centers around not just the current day Shelby Super Snake, but the 1967 original and every model that's appeared in the years since. It all started when Carroll Shelby was commissioned to build a special GT500 powered by the 427 cubic-inch V8 instead of the Interceptor 428 unit found under the hood of all other GT500s.
Shelby proceeded to also modify the Super Snake with larger front brakes, a Detroit Locker, traction bars, and tall gear ratios to achieve a higher top speed. In Carroll's hands the car achieved a top speed of 273 km/h (170 miles-per-hour), cementing it as the fastest car in its class. In Carroll's own words looking back on that day, "I told them that I wanted to build a vehicle that could blow the doors off of most anything on the planet."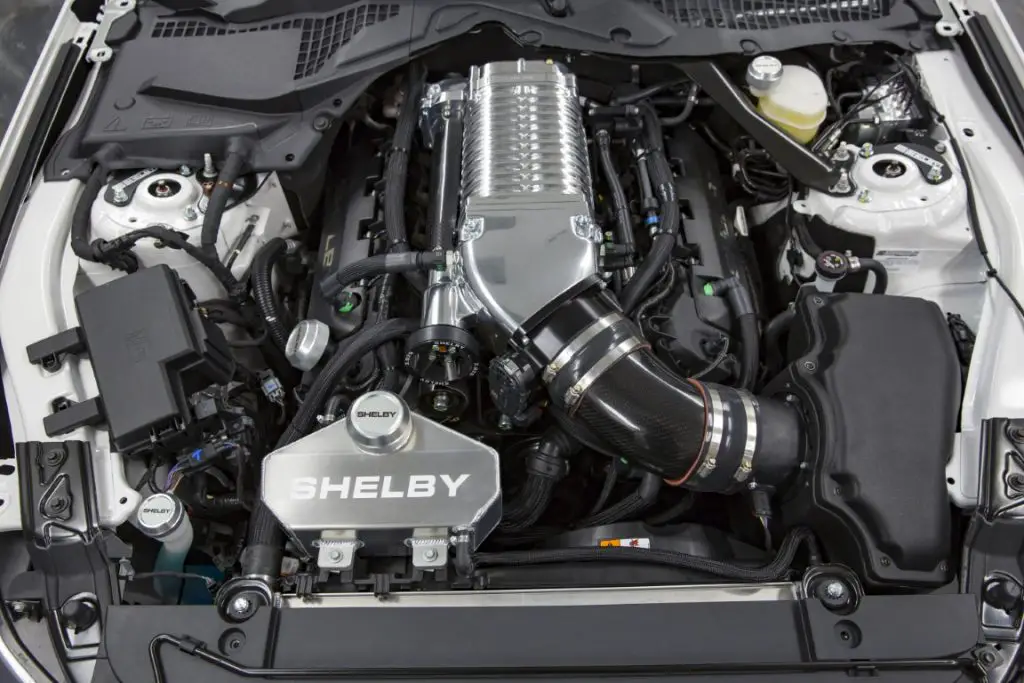 Despite tremendous early success, the Super Snake would lay dormant for 40 years before it was revived for use on the 2007 Ford Mustang. And after Ford decided to sell a right-hand-drive version of the Mustang in Southern Africa, Shelby immediately began working on a new Super Snake for the region. In June 2016, the first five cars were presented to the South African motoring public.
These special Mustangs are converted at the Mod Shop, which is located in South Africa's Western Cape. It's one of just seven Mod Shops located outside of the U.S., and one of the most remote of those locations.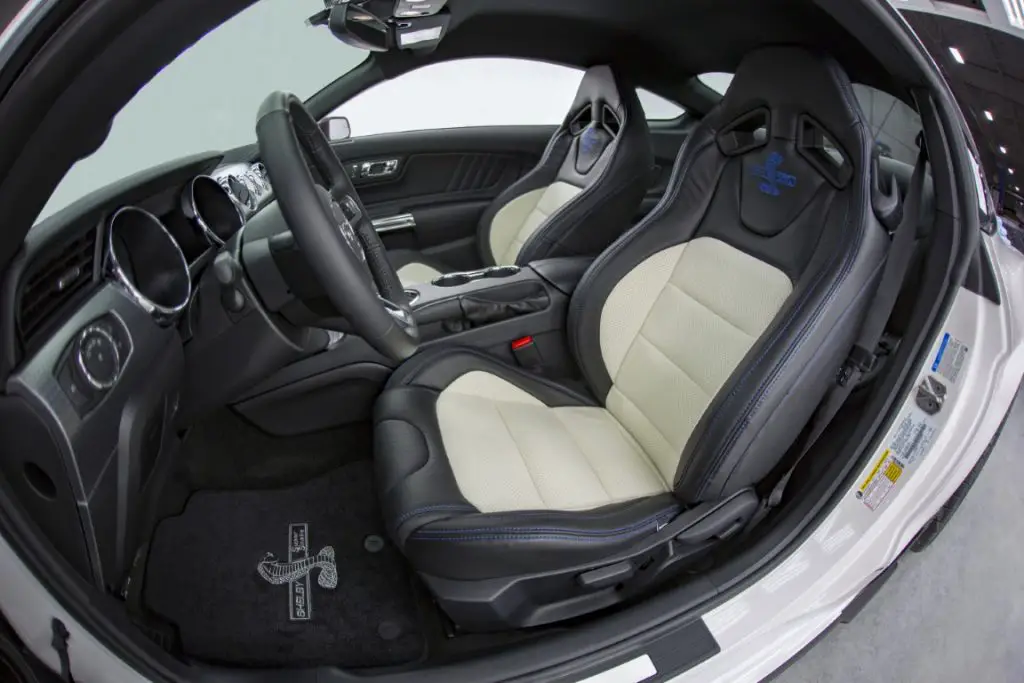 There, Shelby American works with Ford Performance to sharpen the handling of the independent suspension and upgrade the brakes with massive calipers and discs. Under the functional hood, the Super Snake combines Ford's iconic 5.0L Coyote V8 engine with forced induction to deliver 500kW (670 horsepower), and optional supercharg­er upgrades can increase output to over 560kW (750 horsepower).
Additional upgrades to the Shelby Super Snake include special floor mats, door sill plates, an enhanced gauge cluster, and a new front splitter, rear spoiler, rear panel, rear diffuser, stripes, and tinted windows.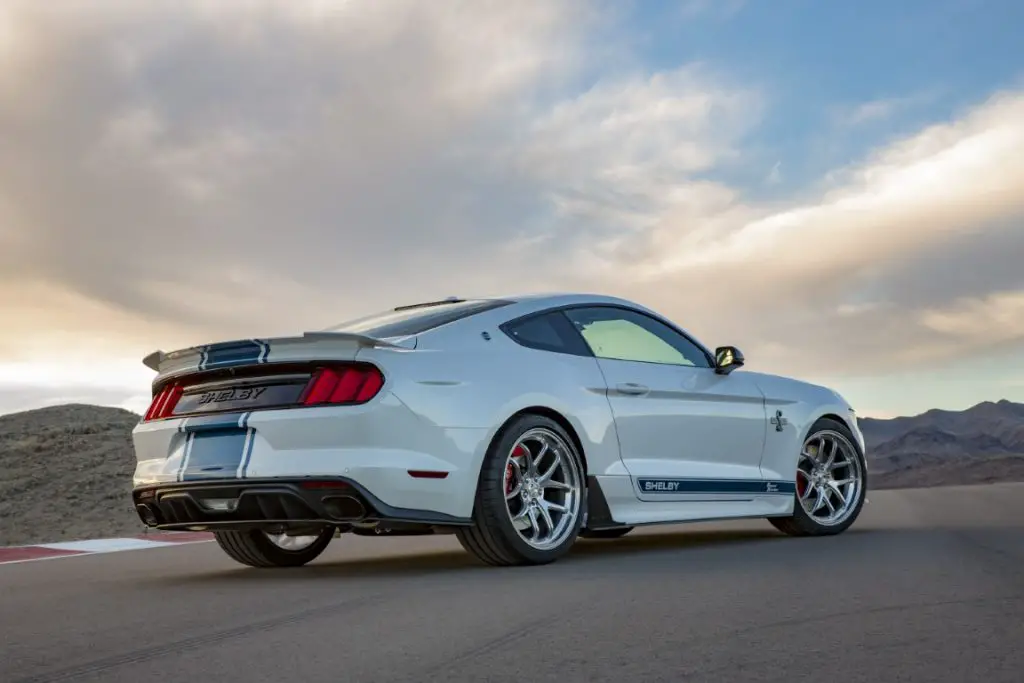 The end result is something truly special that also just so happens to be a perfect fit for yet another special "day."
We'll have more cool stories like this soon, so be sure to subscribe to Ford Authority for more Ford Mustang news and around-the-clock Ford news coverage.