We're less than two weeks away from the new Bronco reveal, which is set to take place on July 13th, the same day customers can reserve one. And our anticipation is only growing as Ford continues to provide us with teasers designed to keep us excited for the off-road SUV's long-awaited return. First, the automaker gave us a cool video that features the sound of the new Bronco's engine. Now, it's revealed the 2021 Bronco grille, headlights, and much of the front end via the official Bronco Instagram page.

In a series of posts, Ford has created a bit of a photo grid showing off many of the new Bronco's key facial details. That includes, as expected, round headlights that are "pierced" on each side by a horizontal light bar. Perfectly framed in the middle of those bars is the new Bronco logo, which spans the entire middle section of the grille.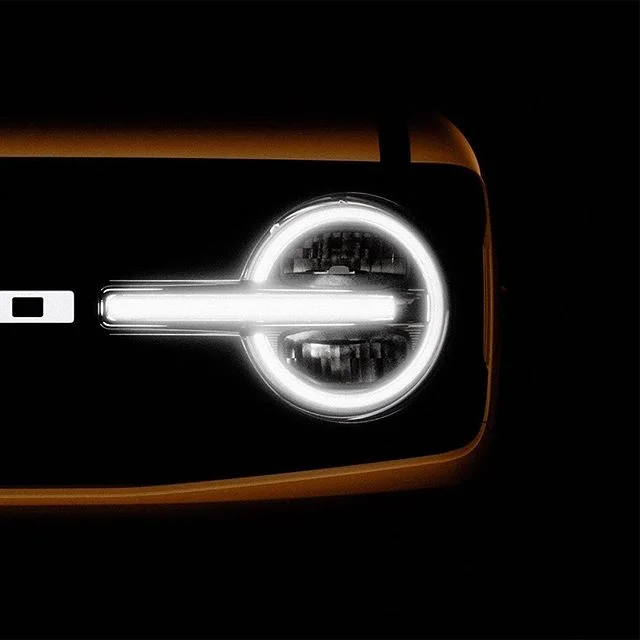 The grille itself is pretty hard to see, since the picture has mostly blacked it out. The same goes for the surrounding fenders and hood, but the lines represent a nice modernized version of what we last saw on the first-gen Bronco. Additionally, a video portrays the Bronco in total darkness before it lights up like a Christmas tree.

And that isn't the only teaser Ford blessed us with. Below this trio of pictures/video, there are three more images that are a mashup of the first-gen Bronco in the center, framed by two pictures, one depicting the driver and passenger side of the new Bronco. This gives us an even better look at the front end, albeit in limited scope.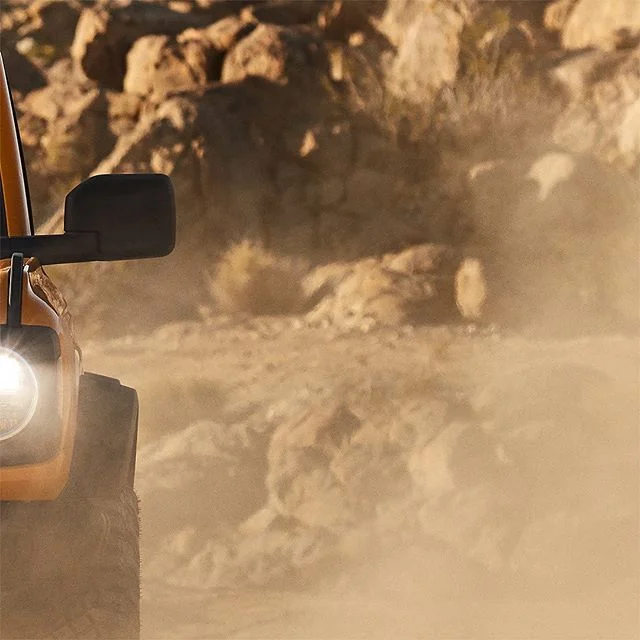 The yellow Bronco features black trim that includes the side mirrors, fender flares, front bumper, grille, and vertical "ribs" in the hood. This particular Bronco also rides on some very knobby off-road style tires.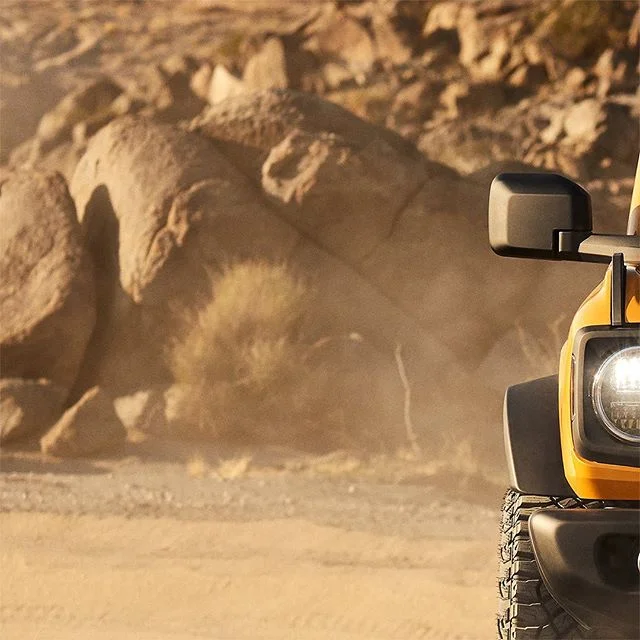 It's somewhat surprising that Ford has already essentially revealed the entire Bronco front end, but after multiple delays due to COVID-19 and a mixup with O.J. Simpson's birthday, we certainly aren't complaining. And we also can't wait to see what other teasers Ford gives us in the coming days.

We'll have much more on the new Bronco very soon, so be sure to subscribe to Ford Authority for more Ford Bronco news, and non-stop Ford news coverage.