Ford's automotive production in the United States returned to 100 percent weeks ago, but that isn't the case everywhere in the world. In Chihuahua, Mexico, the government currently has COVID-19 restrictions in place that only allow manufacturing facilities to operate with a 50 percent cap on employees. And according to Ford, that could very well lead to some production problems in the near future.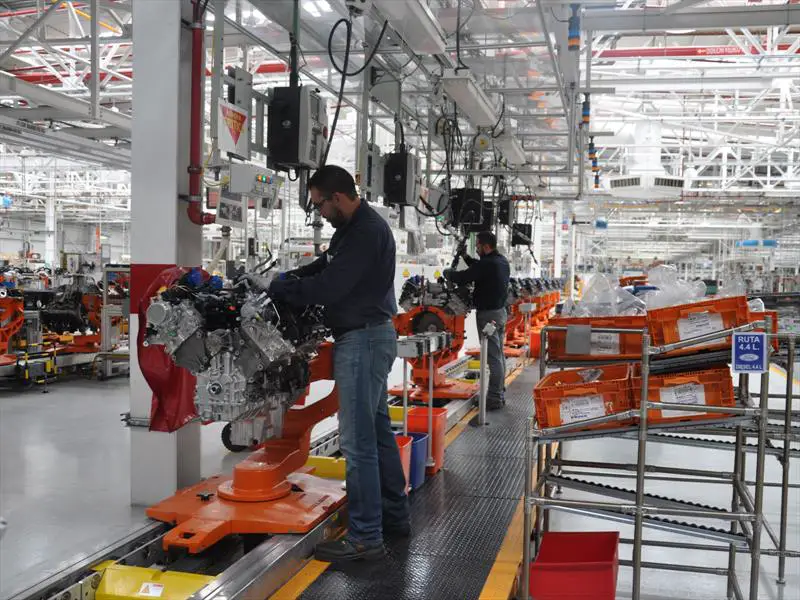 "Due to COVID-19, the State of Chihuahua in Mexico has limited employee attendance to 50 percent, a region in which we have several suppliers," Kumar Galhotra, Ford's president of the Americas and International Markets Group said in the statement. "With our U.S. plants running at 100 percent, that is not sustainable. While we do not expect any impact to production next week, we are continuing to work with government officials on ways to safely and constructively resume remaining production."
Ford currently operates the Chihuahua Engine Plant in the state, and the automaker also sources parts from a number of suppliers within the area. The Chihuahua plant employs over 2,000 workers under normal conditions, and has been in operation since 1983. The facility overseas the production of diesel versions of the four-cylinder Duratec engine family, the Ford 4.4L turbodiesel V8 for Land Rover applications, and the Ford 6.7L Power Stroke Scorpion engine for the Ford Super Duty line of pickup trucks.
Galhotra didn't say how soon the COVID-19 restrictions in Mexico might force the automaker to shut down its Chihuahua plant, however. But if it is forced to stop production even temporarily, it could cause a disruption in vehicle production in the United States. And that's not great news, especially considering the fact that Ford and other automakers are scrambling to build enough vehicles to replenish dealer inventory after a two-month shutdown.
We'll have more on this developing situation as it's available, so be sure to subscribe to Ford Authority for the latest Ford-related COVID-19 news, Ford business news, and ongoing Ford news coverage.