Last month, we reported on a new Ford sim-racing competition from the automaker's South African arm dubbed #LockdownLaps. Set on the Gran Turismo Sport platform, this inaugural virtual competition is the very first automotive manufacturer-based sim-racing competition in South Africa. After kicking off on June 29th, the Ford sim-racing event has thus far exceeded the automaker's expectations, with over 200 novices and veterans signing up to participate.
After a very tense, highly-competitive Hot Laps seeding round, 72 sim-racers have progressed to the next round. During the week of Hot Laps registration, tips were shared and online coaching saw racers' times tumble. Many competitors put in long nights and many hours of practice to fare better in this intense competition. Some racers even completed upwards of 1,400 kilometers in practice laps to prepare.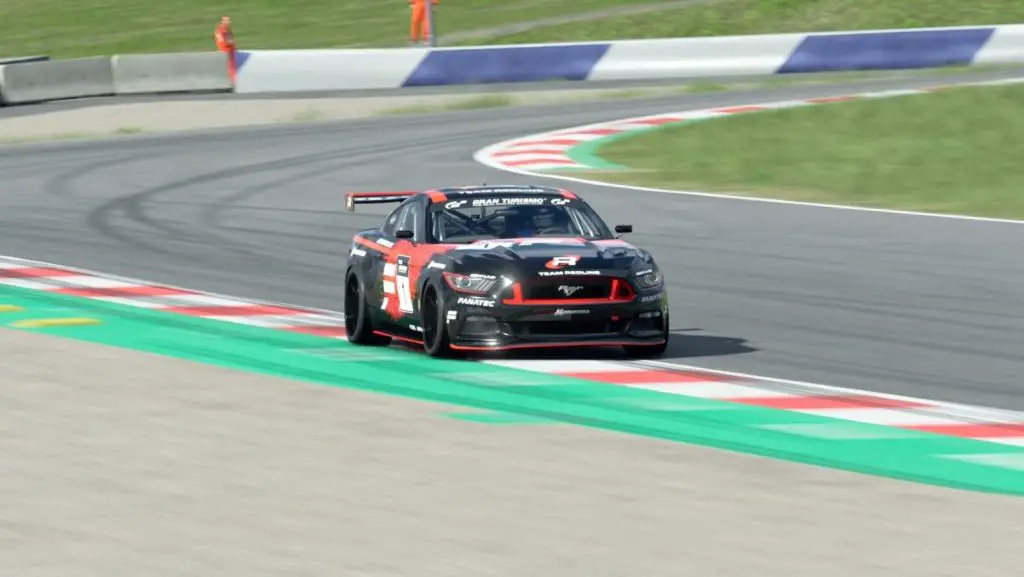 From these lap times, sim-racers will now be paired into leagues of matching skill levels to give everyone a fair chance of scoring the points needed to compete in the final race. After five days of intense Hot Laps qualifying, the fastest Ford Mustang around the Red Bull Ring belonged to 16 year old Koketso Pilane with a time of 1:35.899, chased by Stephen Wessels and Lorenzo Gualtieri, Pilane's teammates at EKZ Motorsport, a South African online racing team.
If the opening Hot Laps are indicative of what to expect moving forward, the rest of the #LockdownLaps competition is going to be exceptionally close. Heading into the next phase, the top 40 sim-racers in South Africa are separated by a mere 1.1 seconds.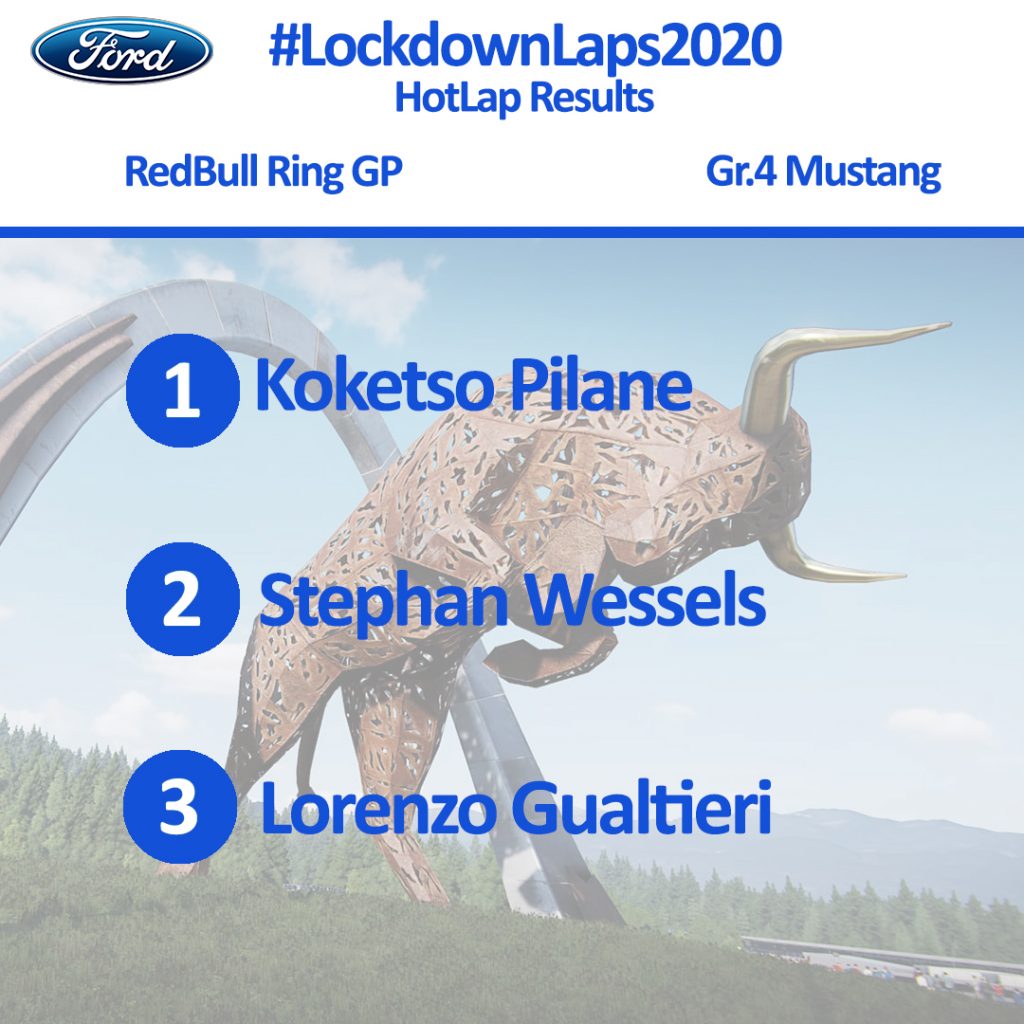 The competition now moves to its first race at Laguna Seca on July 11th, with the Ford Focus ST taking on the track's infamous corkscrew. Points from this race will be carried through to the next round the following Saturday, July 18th. Those who want to keep up with the competition can do so by visiting Ford South Africa's social media channels and the #LockdownLaps hashtag for more updates, including a  livestream of the final race on August 1st.
We'll have more on this exciting Ford sim-racing competition soon, so be sure and subscribe to Ford Authority for continuous Ford news coverage.